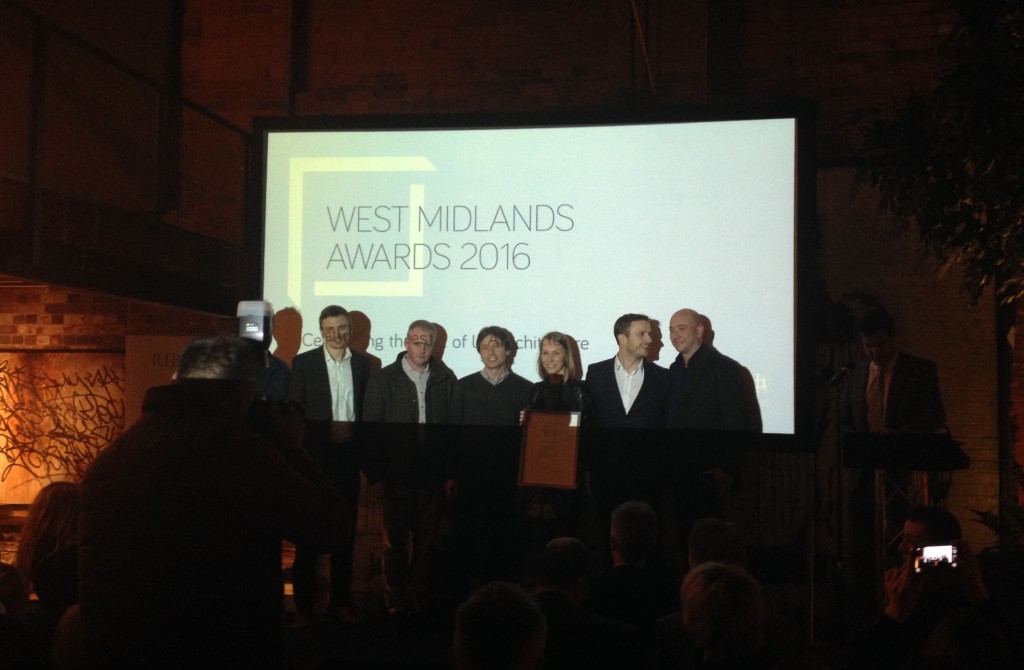 Phase 2 of The School Yard in Harborne has picked up an RIBA Regional Award.
"BPN architects won the competition with a clear and coherent piece of urban design, and have executed a well resolved and detailed building."
RIBA Judges
We're really chuffed for EDG Property who also picked up the RIBA Client Of The Year award.
Edg Property are a great client who are committed to procuring high quality architecture and it's been a pleasure to work with them. They recognise that good quality design will make better places and will enhance people's lives. They will tackle any project in terms of scale and are also not daunted by challenging heritage conversions, highly complex mixed use schemes with major civil engineering components, to challenging the standard house builder hegemony. And they do it all with a great sense of humour and fun along the way. Congratulations to Neil Edginton and the rest of the EDG team.
The RIBA awards ceremony on 28th April was held at The Compound in Water Street, a project we know well having worked with Javelin Block on its development.
School Yard Phase 2 also picked up a 2016 RICS Award in the residential category.