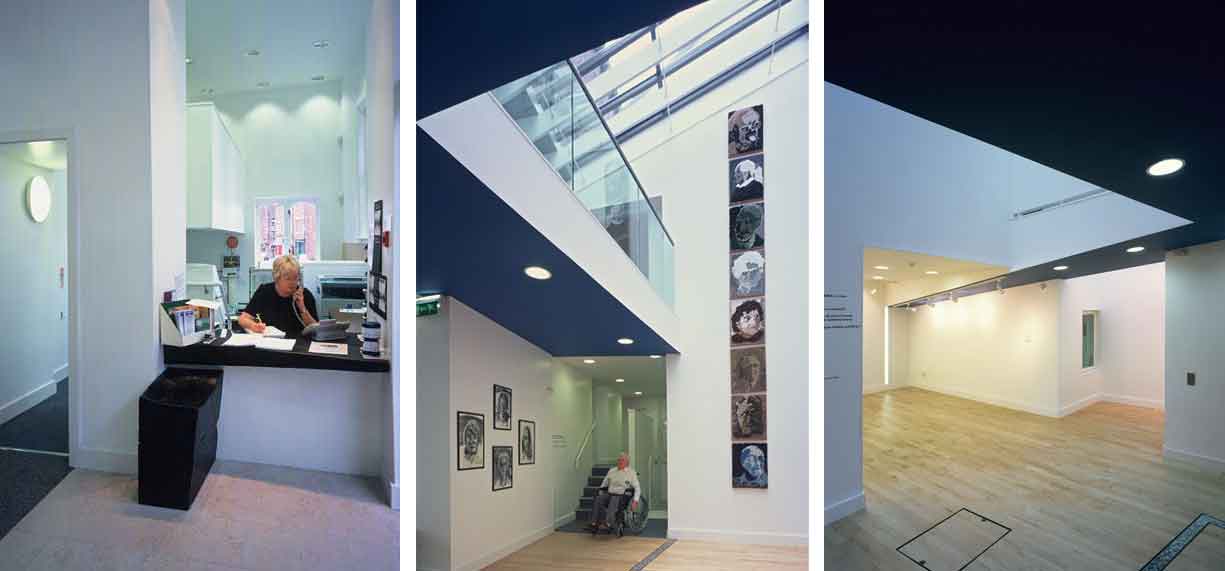 Architecture needs to be people-led as well as design-led.
Every project starts with a design brief, which is developed with the client and users groups. We use the design brief to test possible solutions which form the basis of the design.
We design projects with a realistic and pragmatic approach, considering a wide variety of influences such as context; history; planning; sustainability; massing; enclosure; openness; forms and materials.
The design process is iterative with ideas being progressively tested, refined and reviewed against the design brief with the clients, user groups, local authorities, artists and consultants as part of our collaborative approach.
"The consultation work you did for us with building users has really helped us achieve an inclusive, user-friendly environment… … to see those ideas in the final building still fills people with a great sense of pride."
Trudi Graham, Oswestry Community Action – QUBE Centre, Oswestry.