The Lubetkin Designed Station Cafe at Dudley Zoo is currently being stripped out and restored. The previous blog describing the project can be found here.
Below are some images showing the strip out process;
The large expanse of space was revealed once the shop partition walls were removed.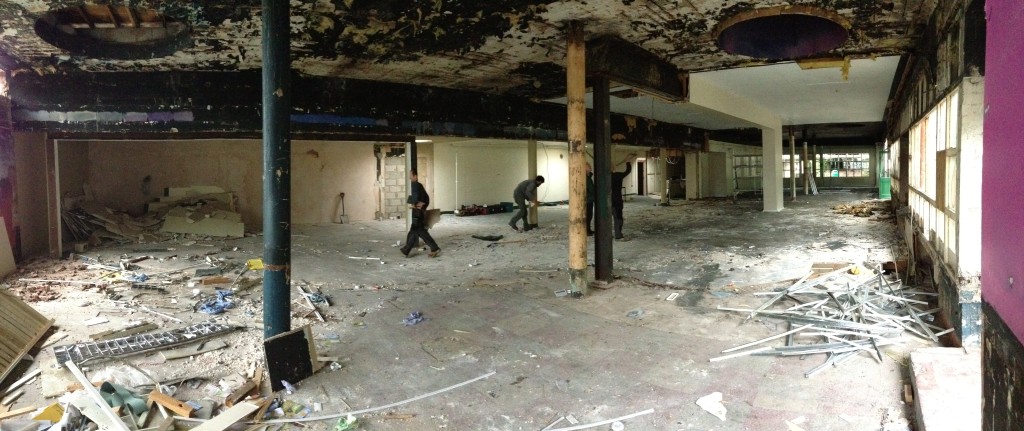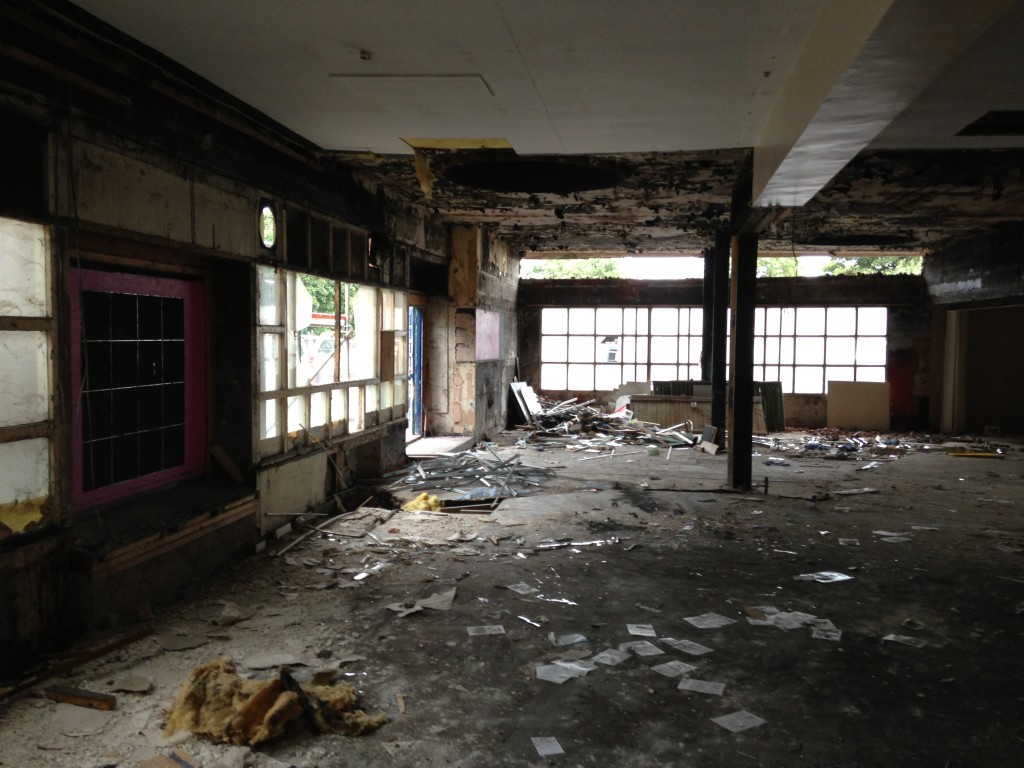 Areas of brickwork infill were carefully removed.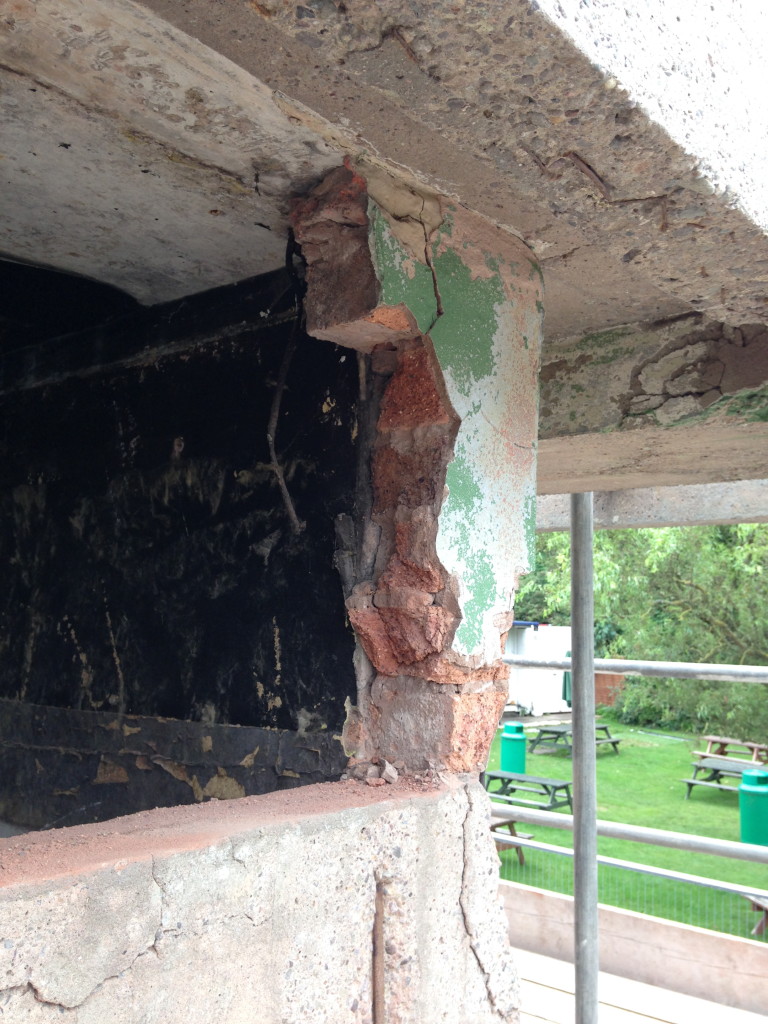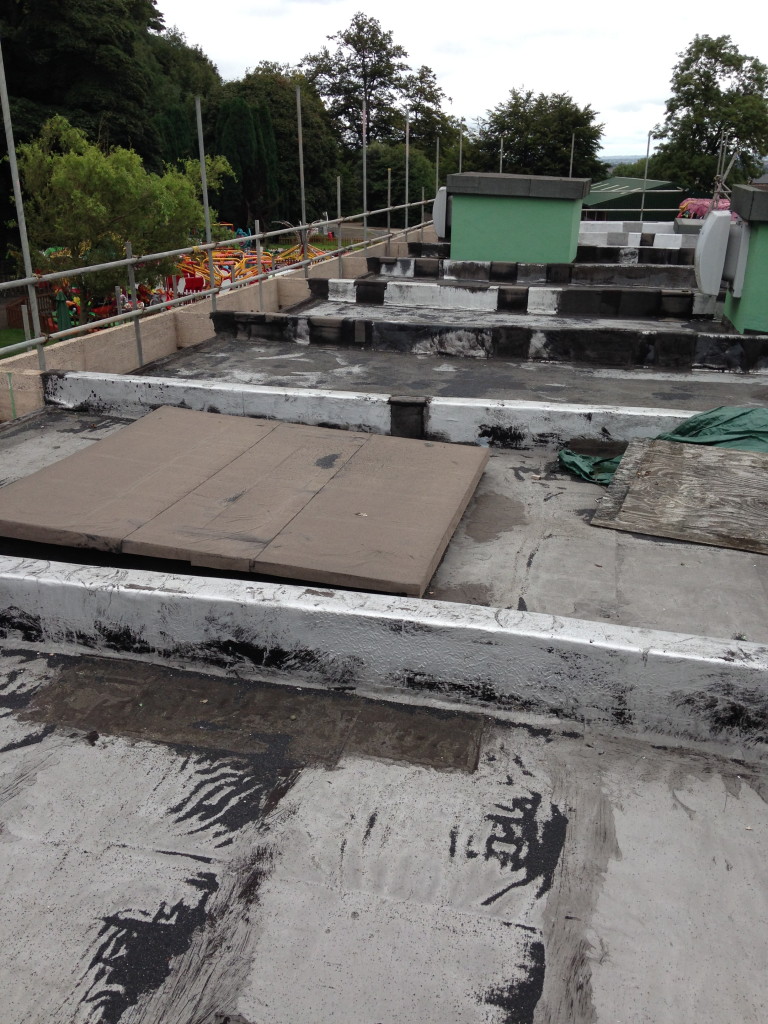 Several layers of roof coverings were removed to reveal the existing concrete in good condition.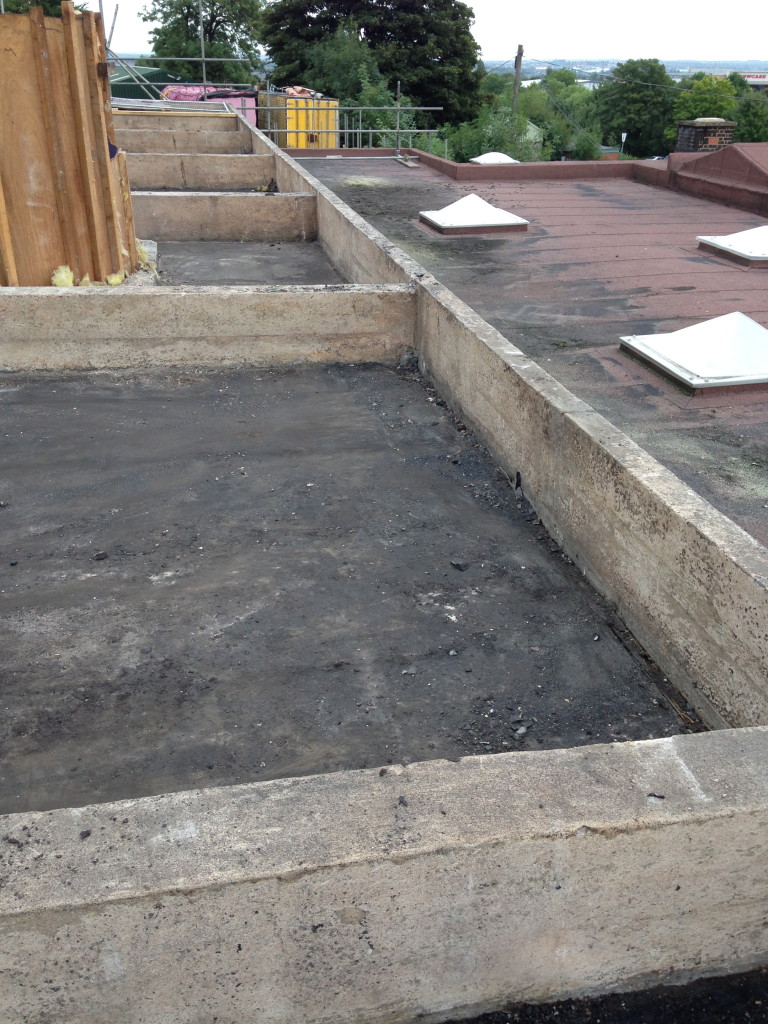 Further areas of infill were removed to expose the original form of the building.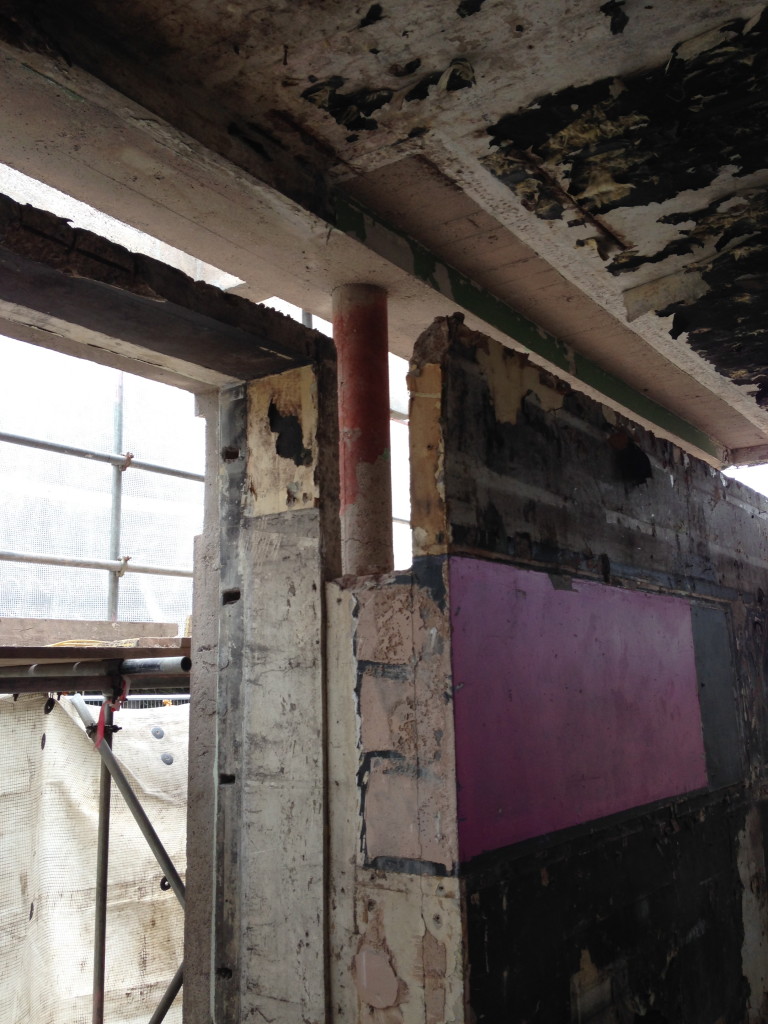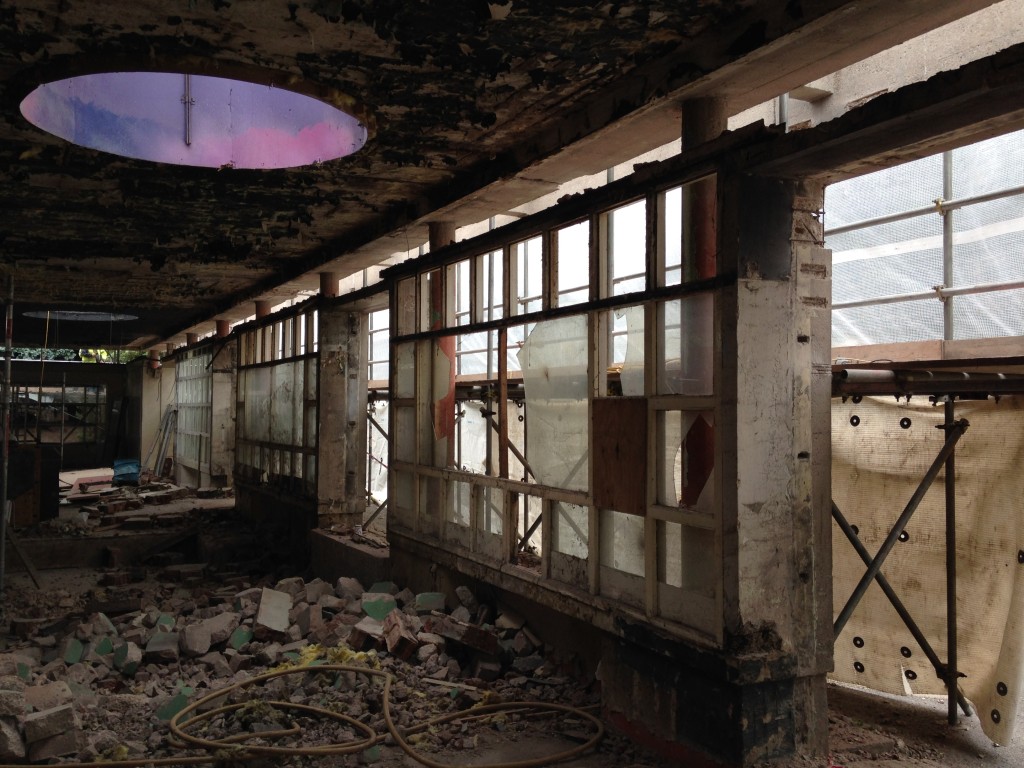 The language between wall, facade and roof was revealed.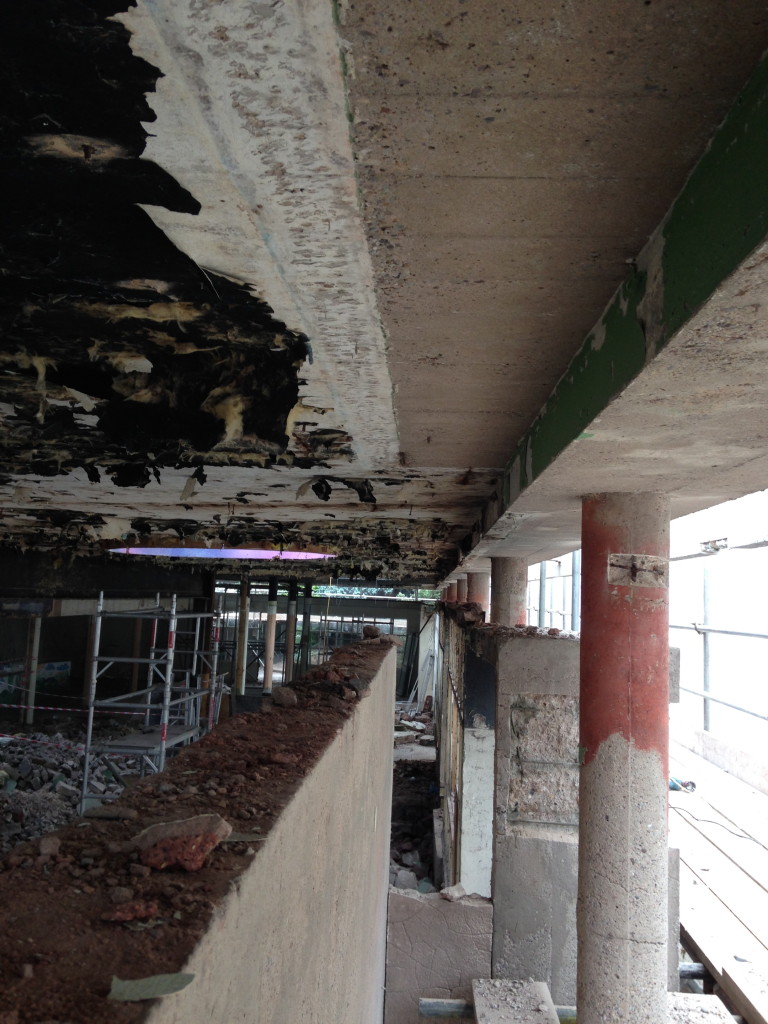 Remains of the original service counter.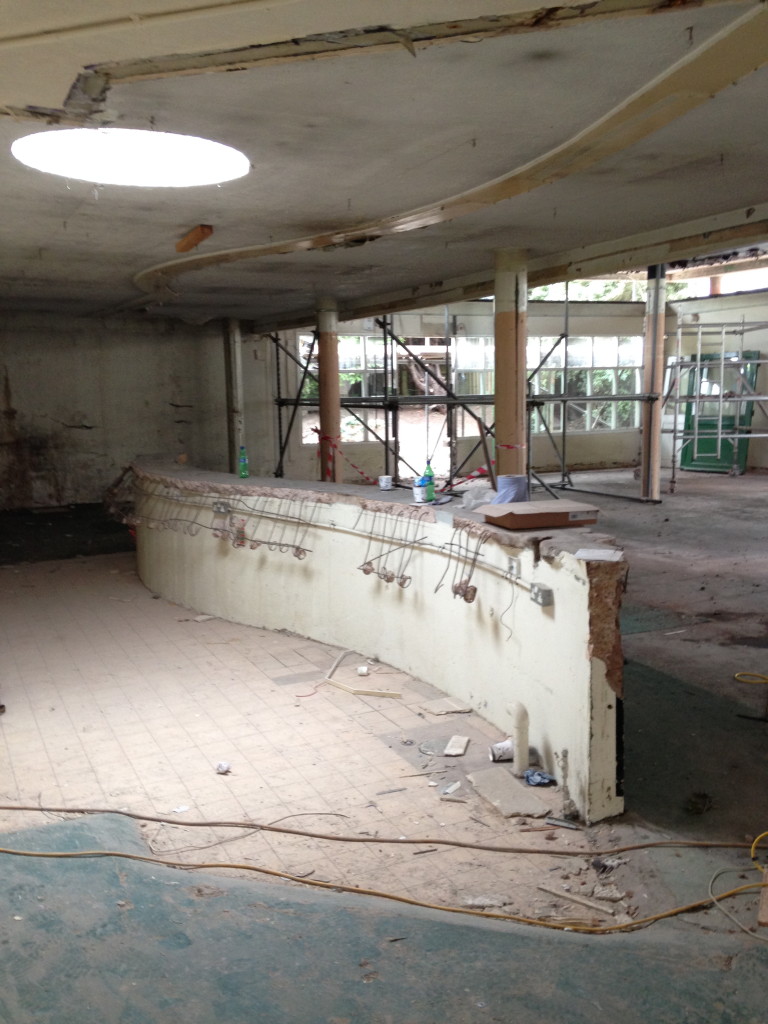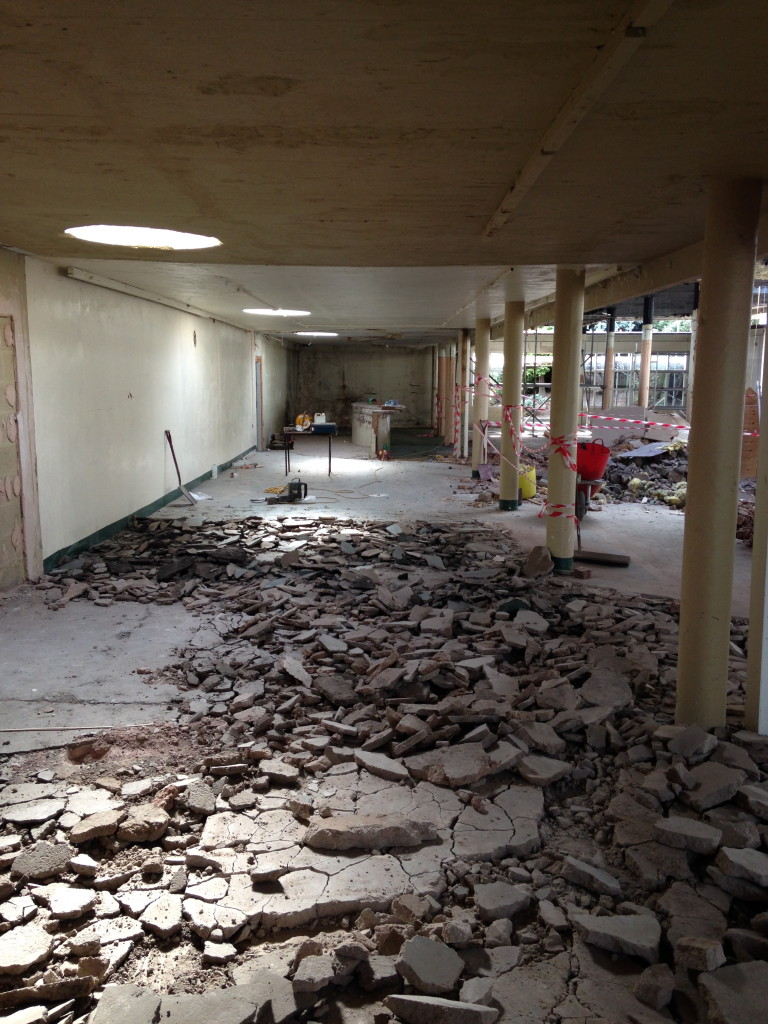 The later applied screed flooring was removed, surprisingly the original concrete flag paving was in good condition beneath.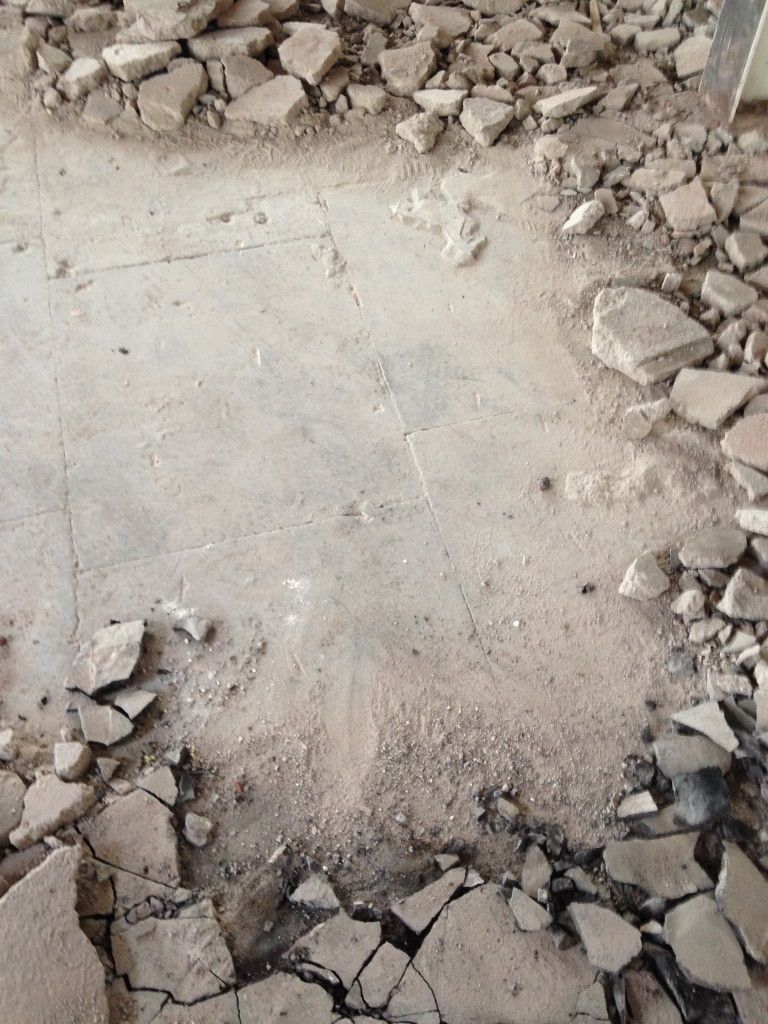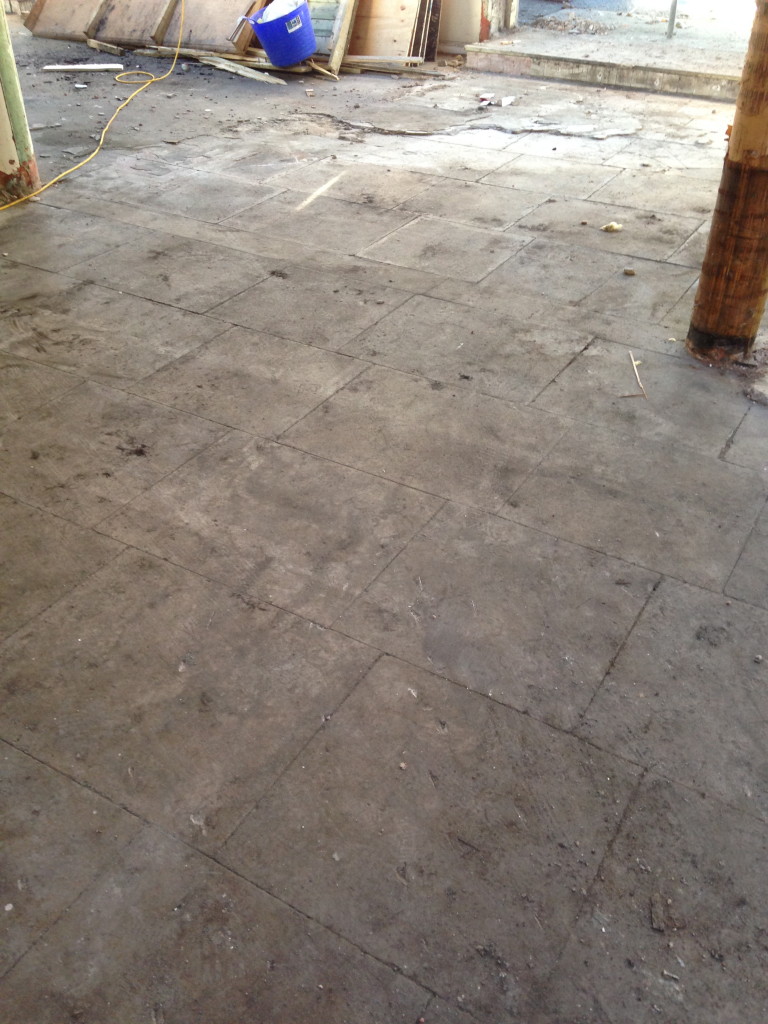 The position of the service counter could be clearly seen within the paving.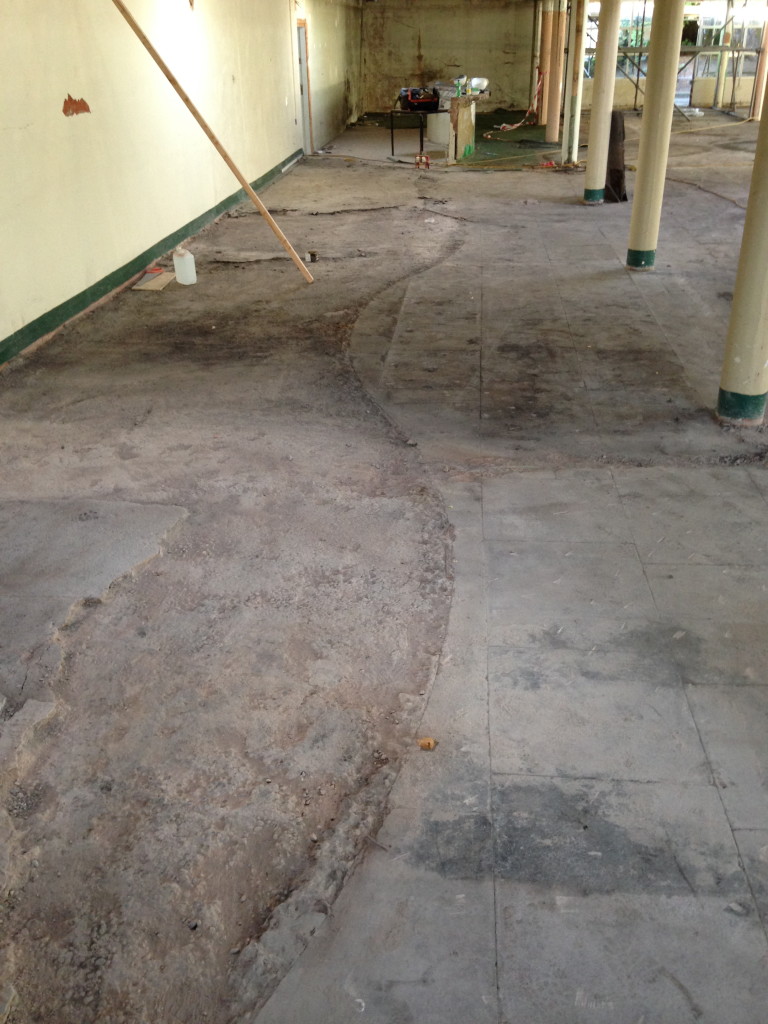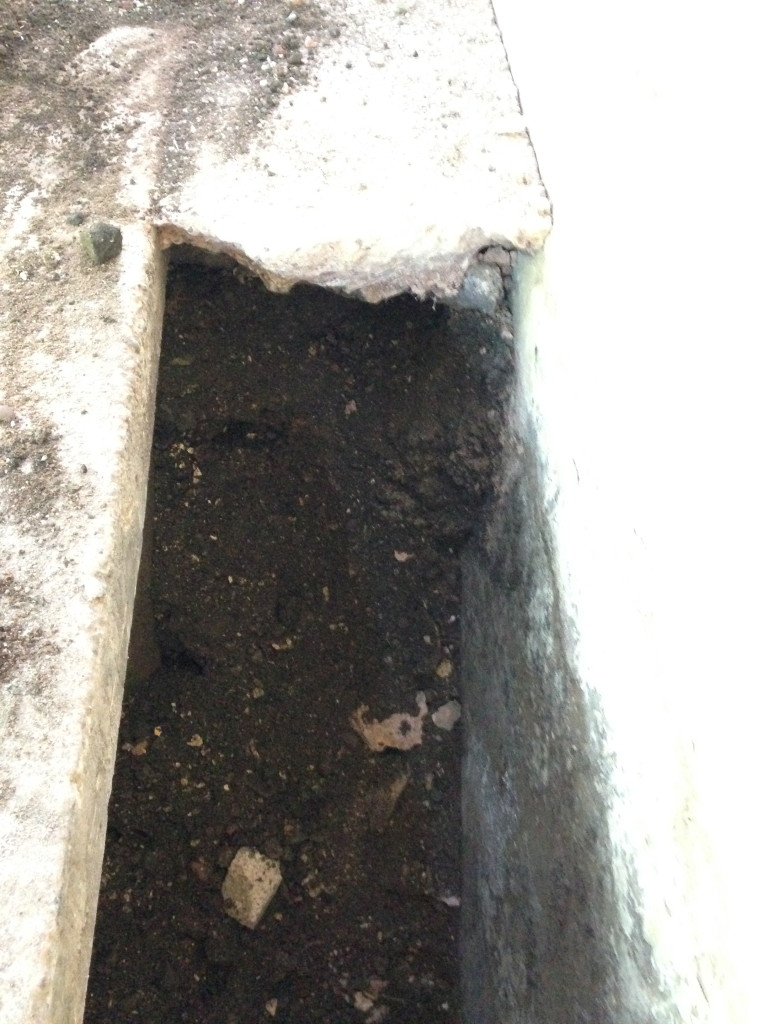 Yet more infill was removed, further exposing the dramatic relationship between the buildings elements.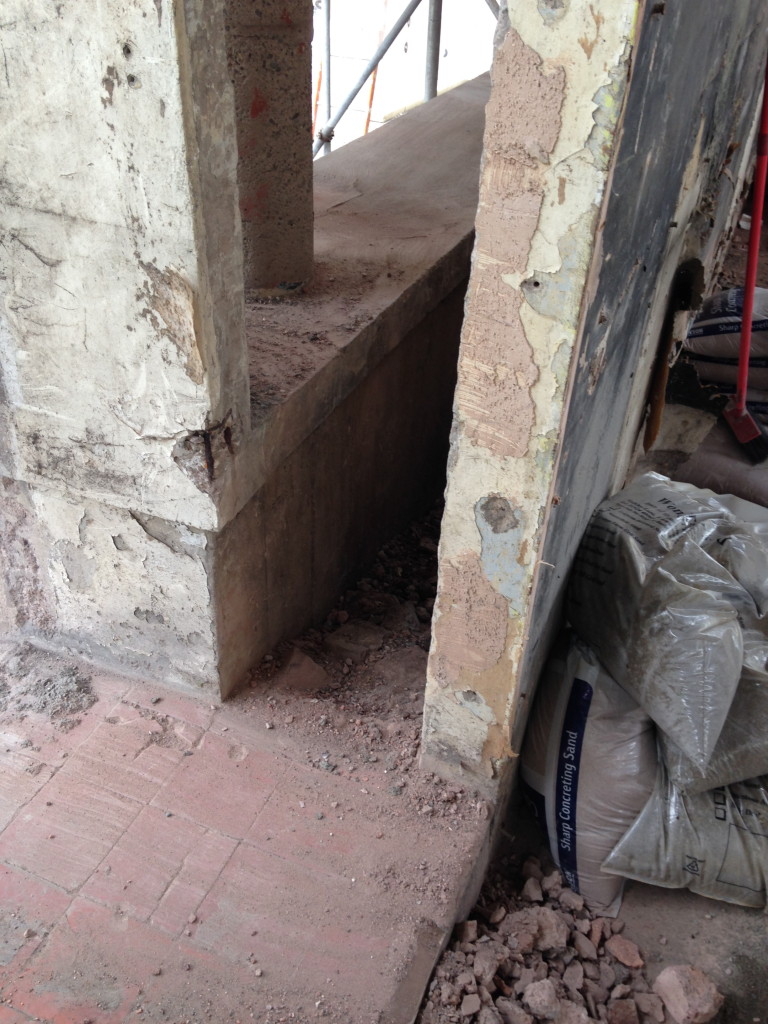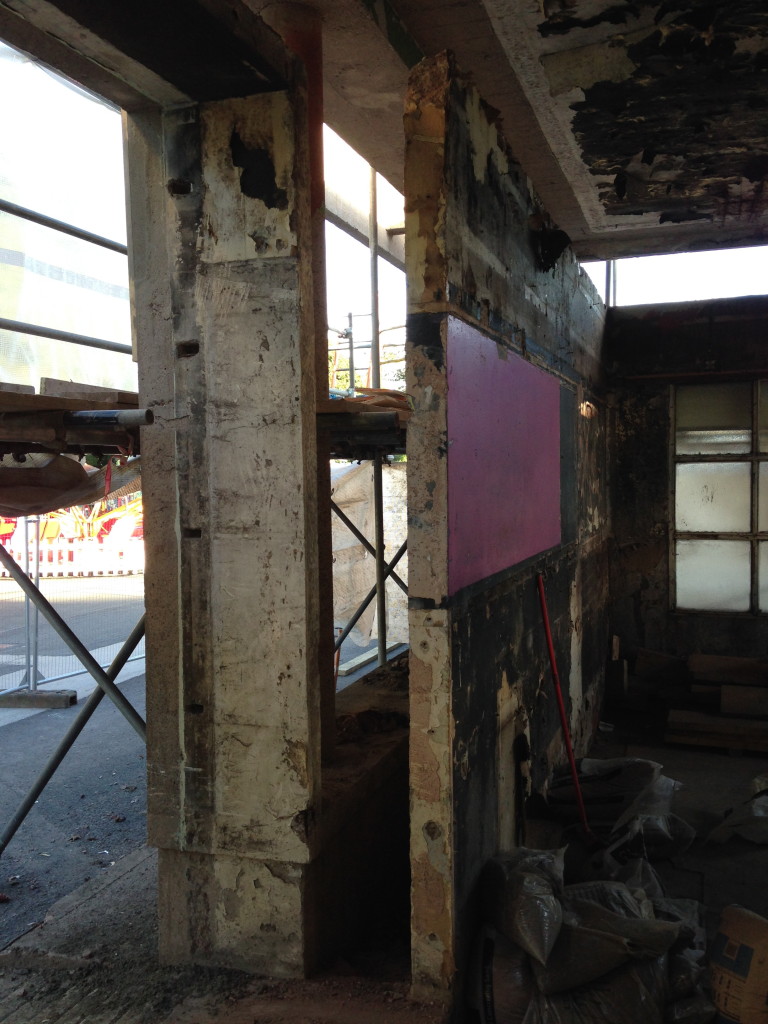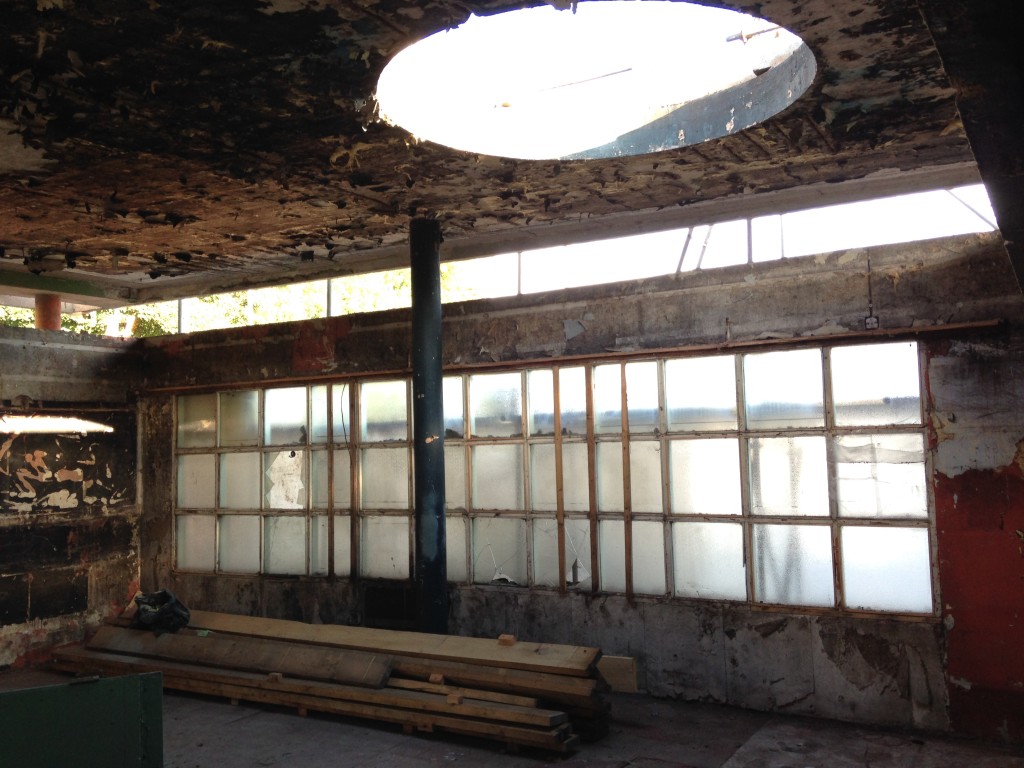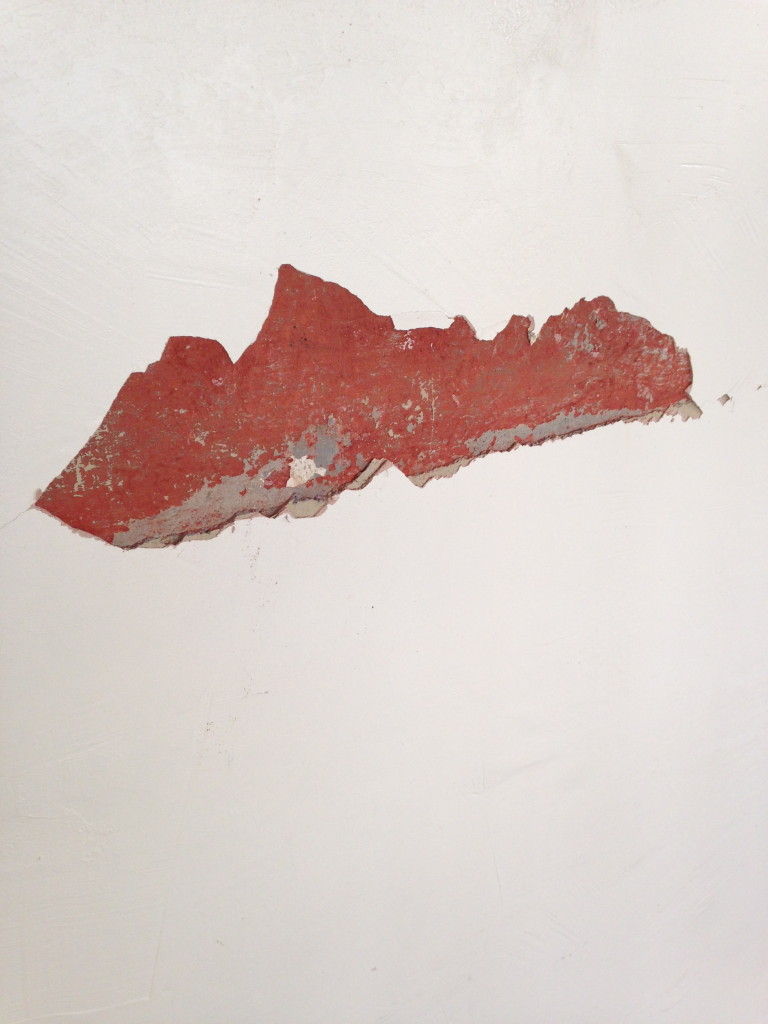 Through the strip out process areas of colour started to identify themselves. Red limewashed columns were revealed under later applied finishes.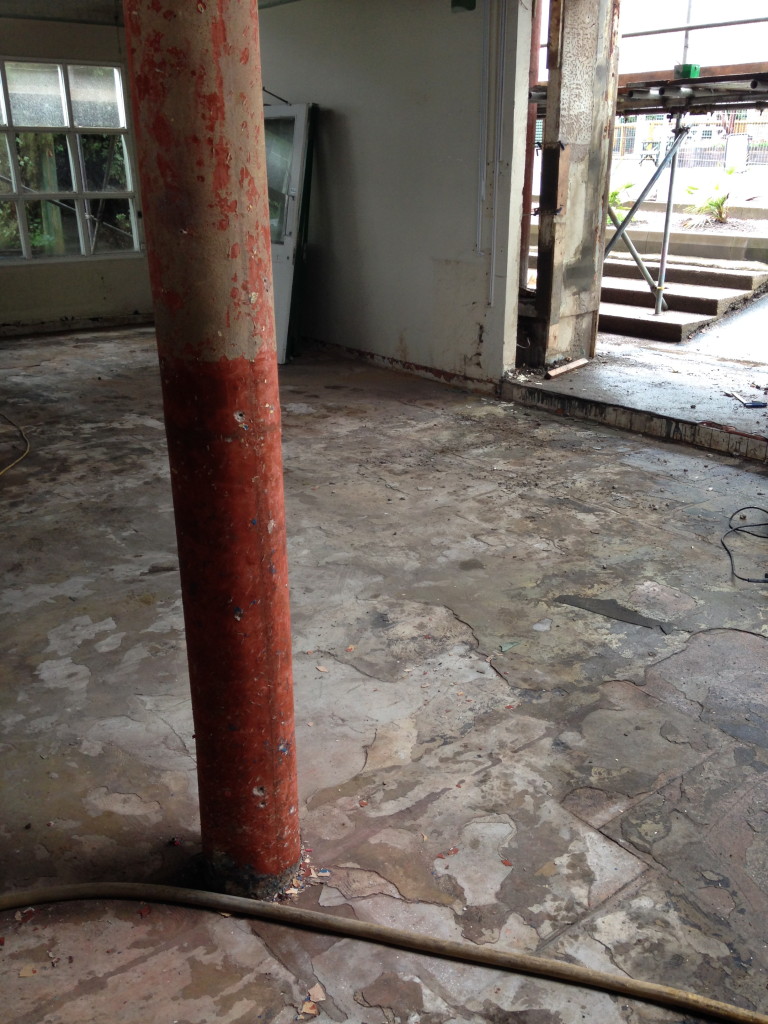 The only photos of the original building were black & white. Colour had been identified on some external surfaces but was never expected within the building. With this discovery a different approach was tested to expose the original finish from beneath years of paint and grime. A chemical stripping process was trialled but was detrimental to the original finish beneath. Therefore it was decided to use a gentle grit blasting to expose the original surfaces.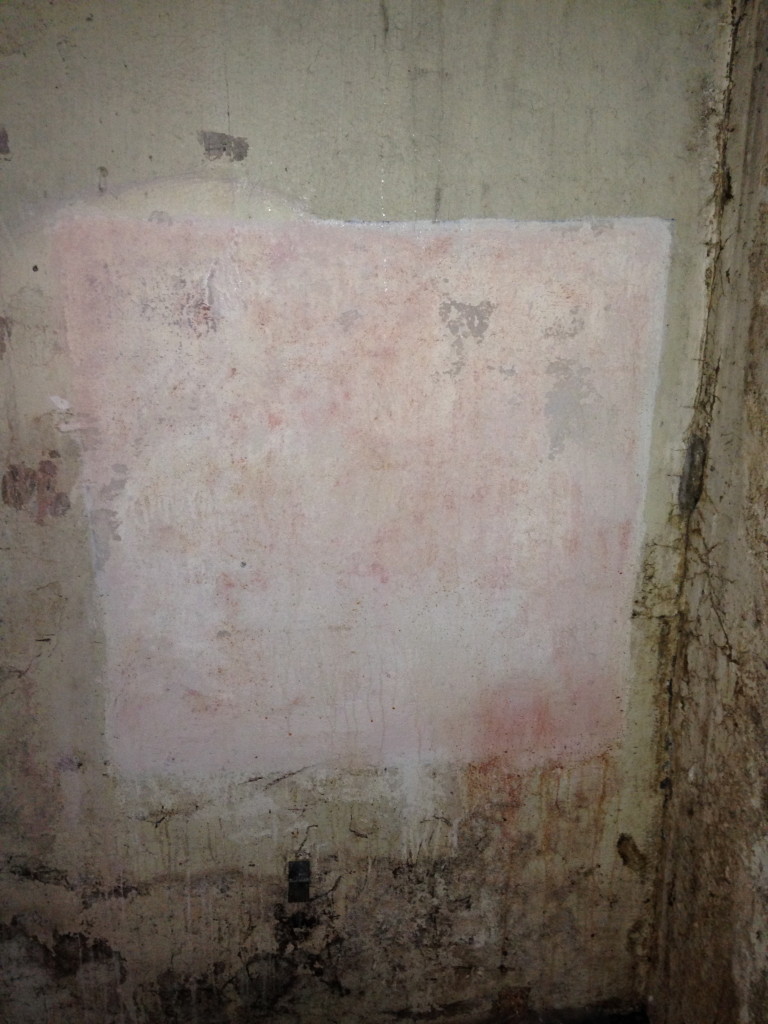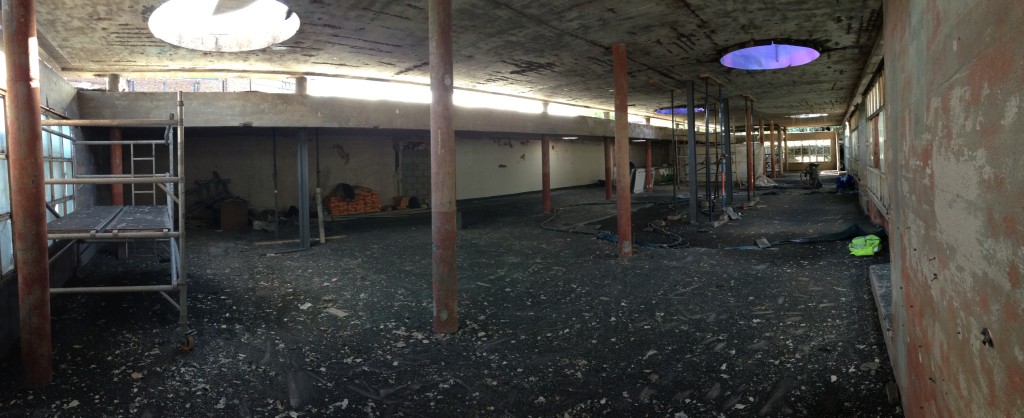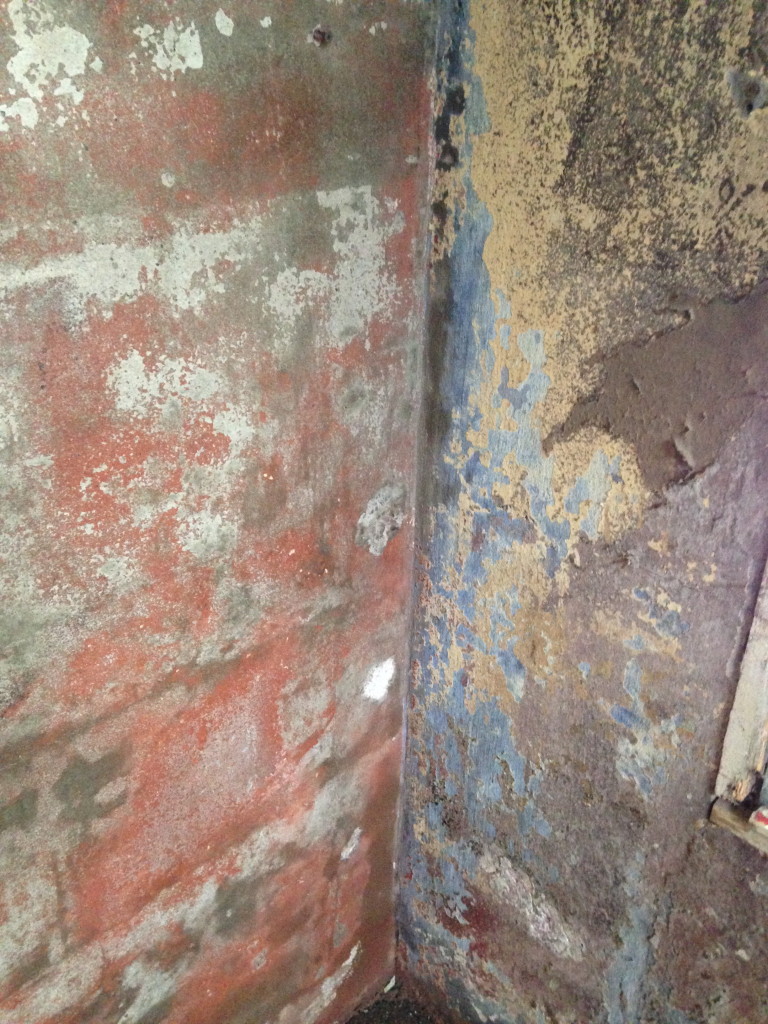 Colours were discovered everywhere. Walls running horizontally on plan were red. Walls running vertically on plan were blue. A blue soffit was also exposed within the lower service area.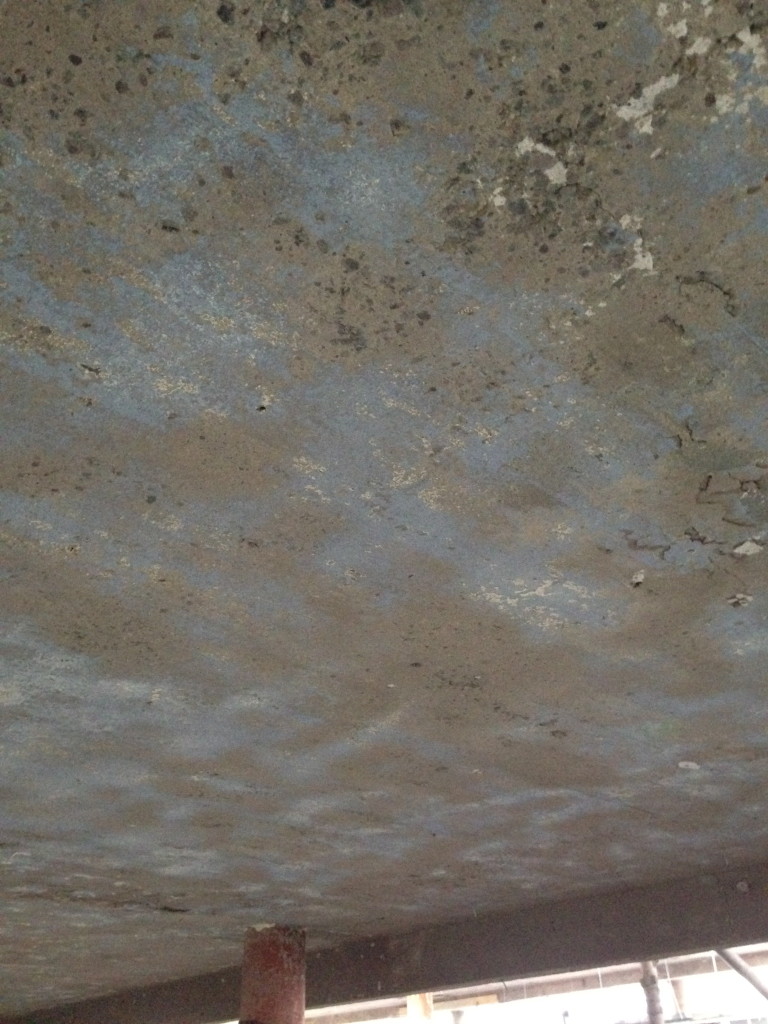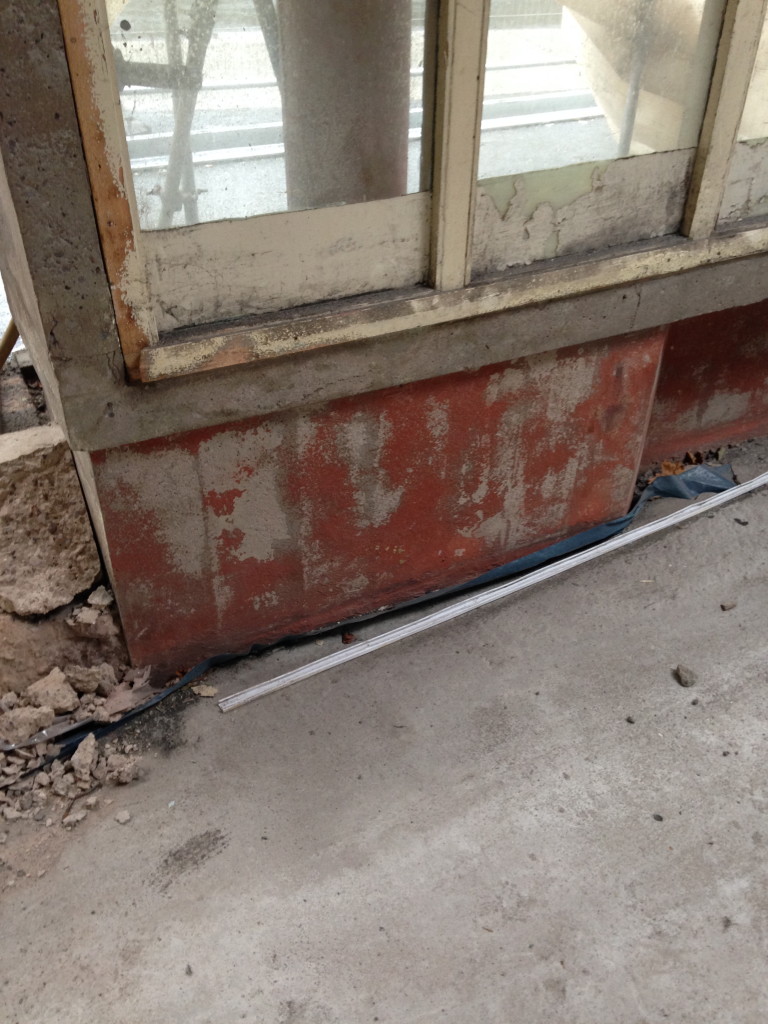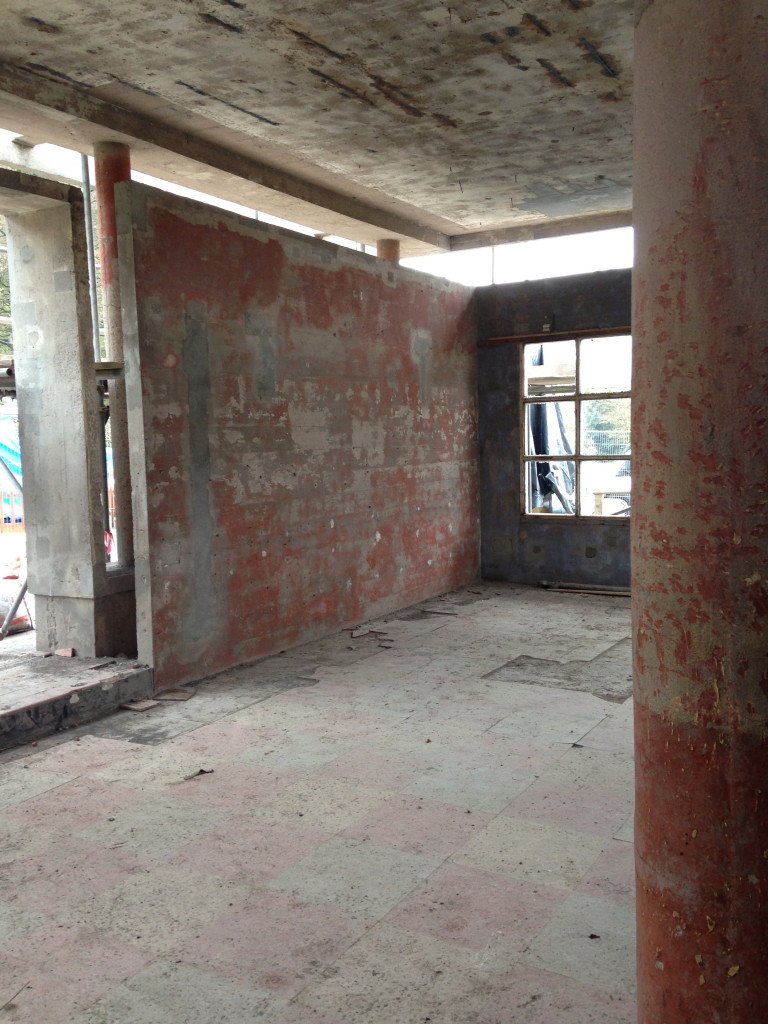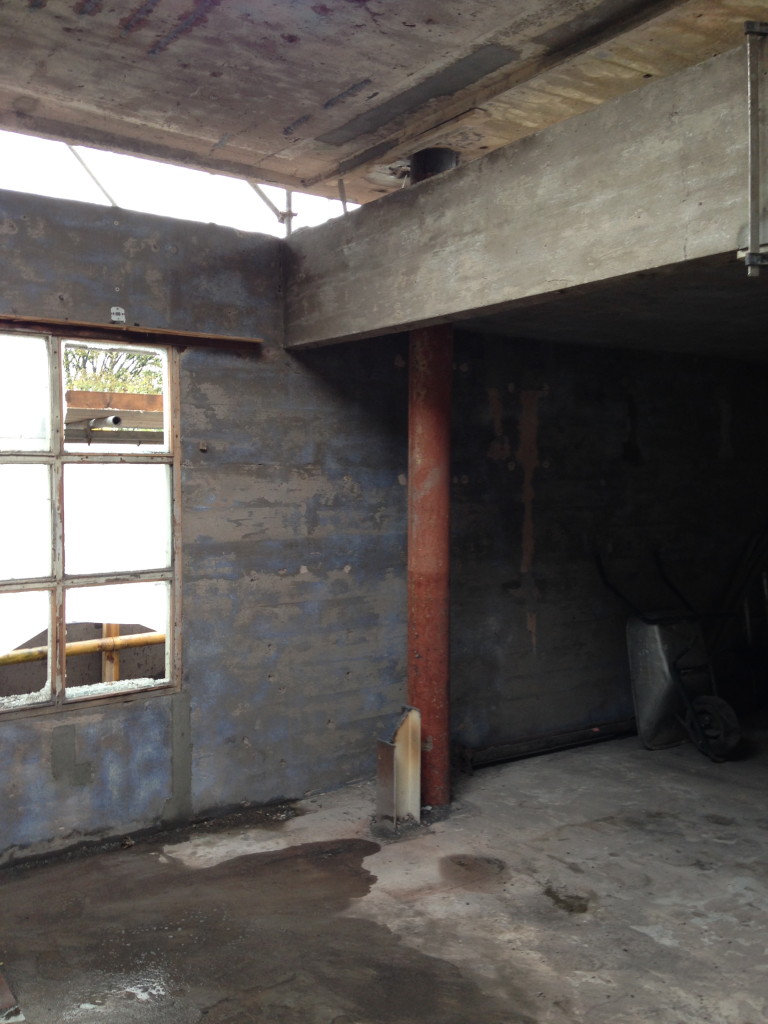 The blasting revealed that the roof soffit was in poor condition with exposed reinforcement along its entirety.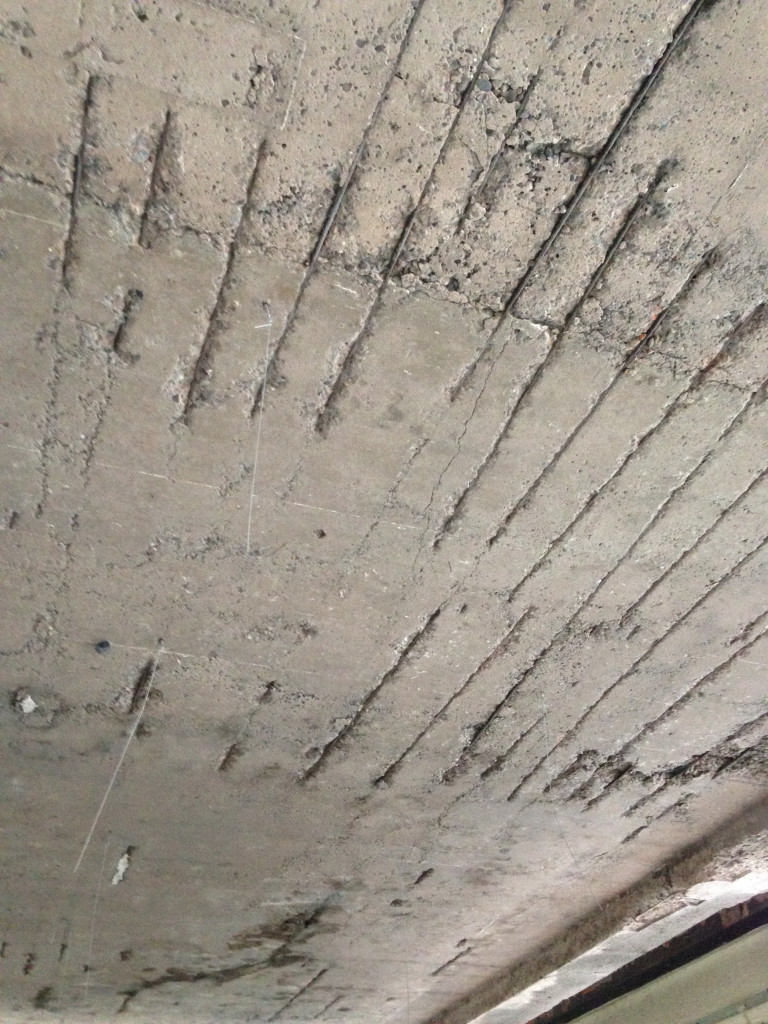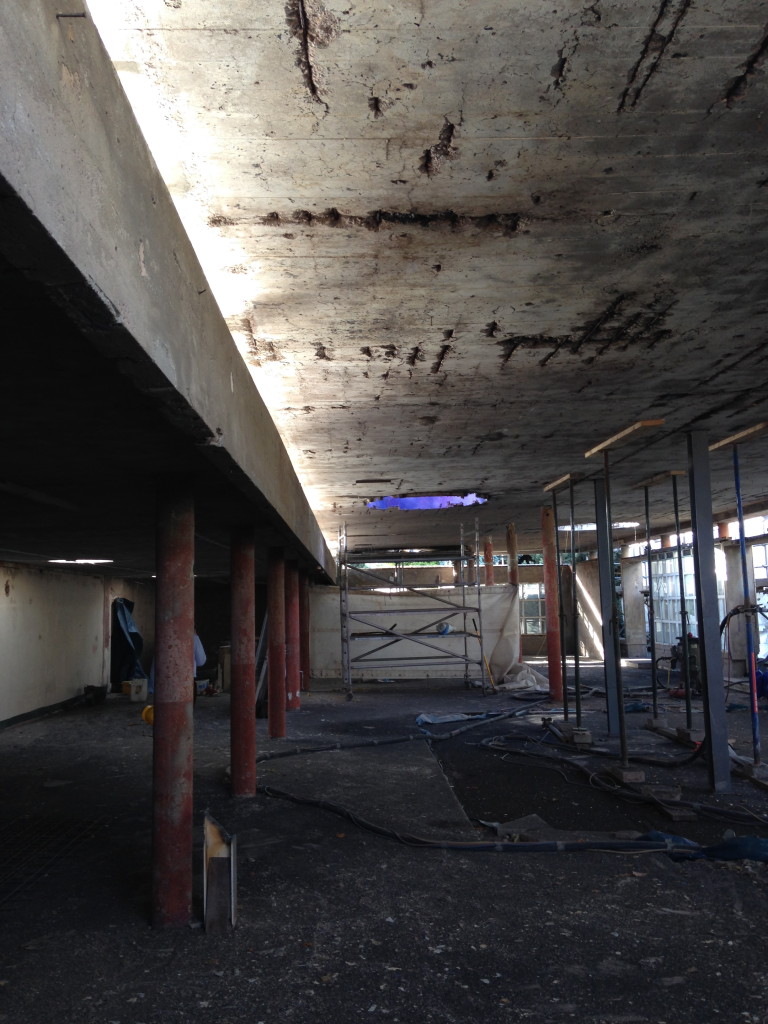 With the buildings original form revealed its relationship with the changing light was exposed.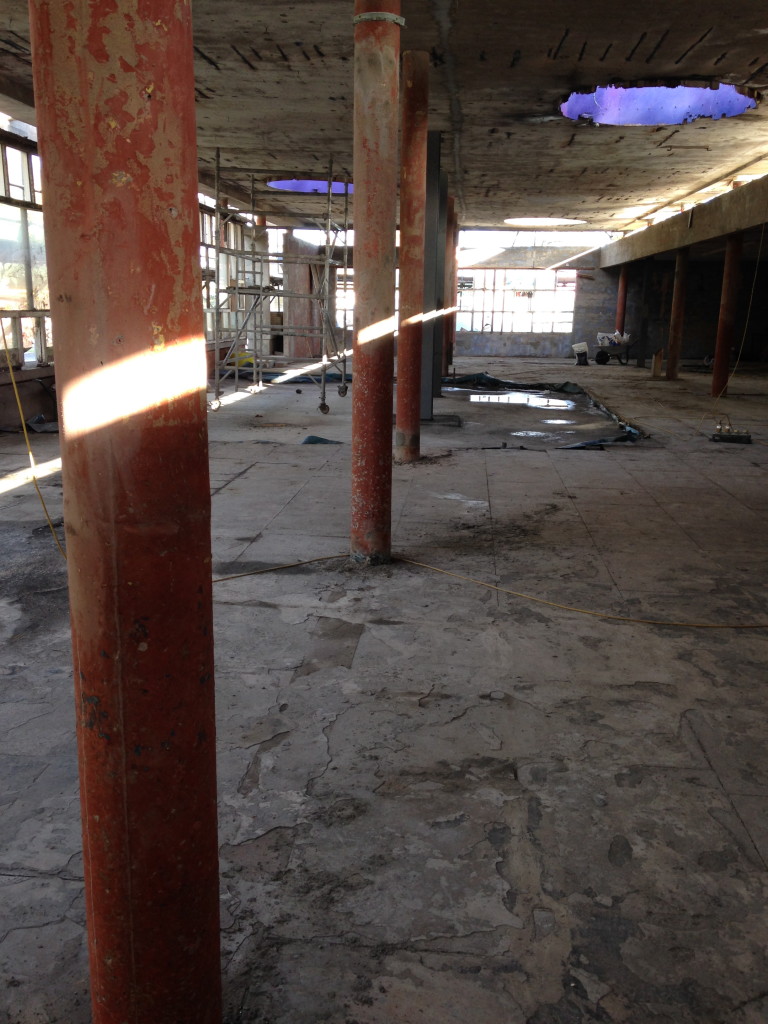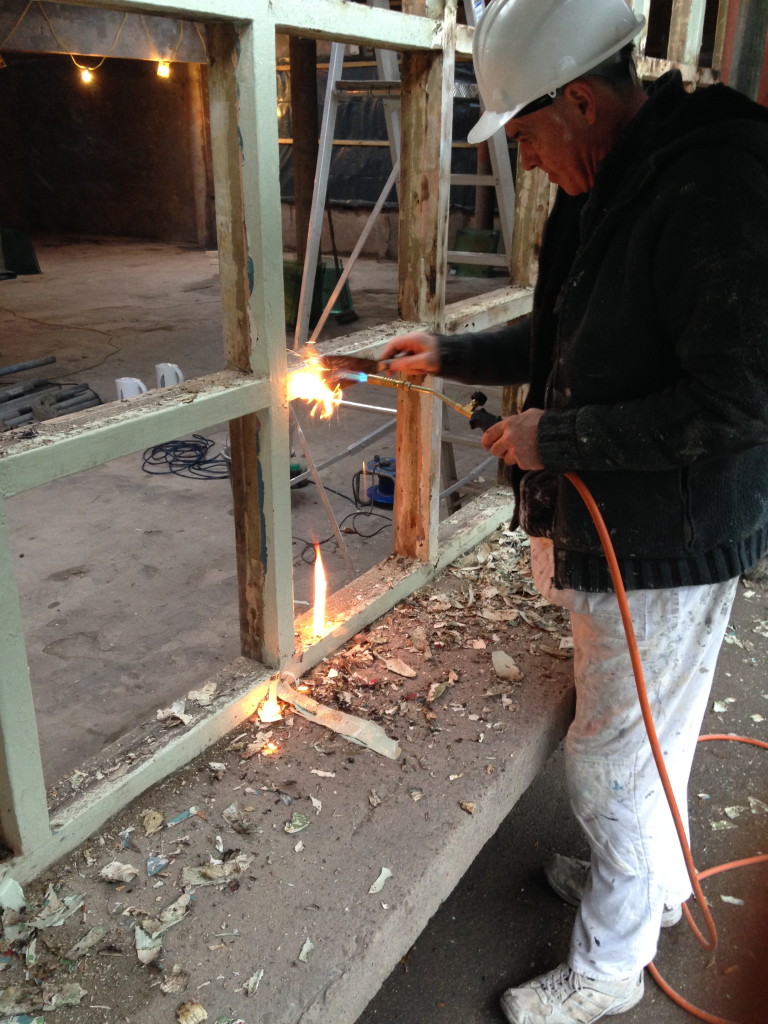 The surviving original timber frames were stripped back. The ones in very poor condition were removed ready for installation of new frames following the original pattern.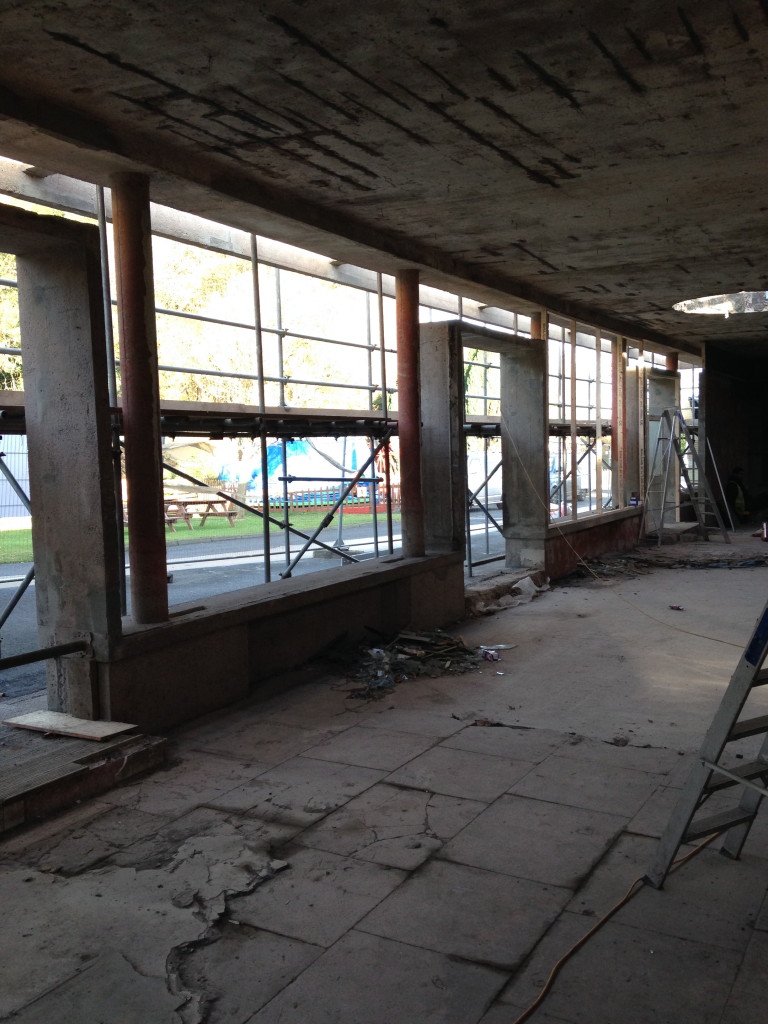 With the building stripped many necessary repairs were exposed within the concrete surfaces. The concrete repair process is further explained here.