three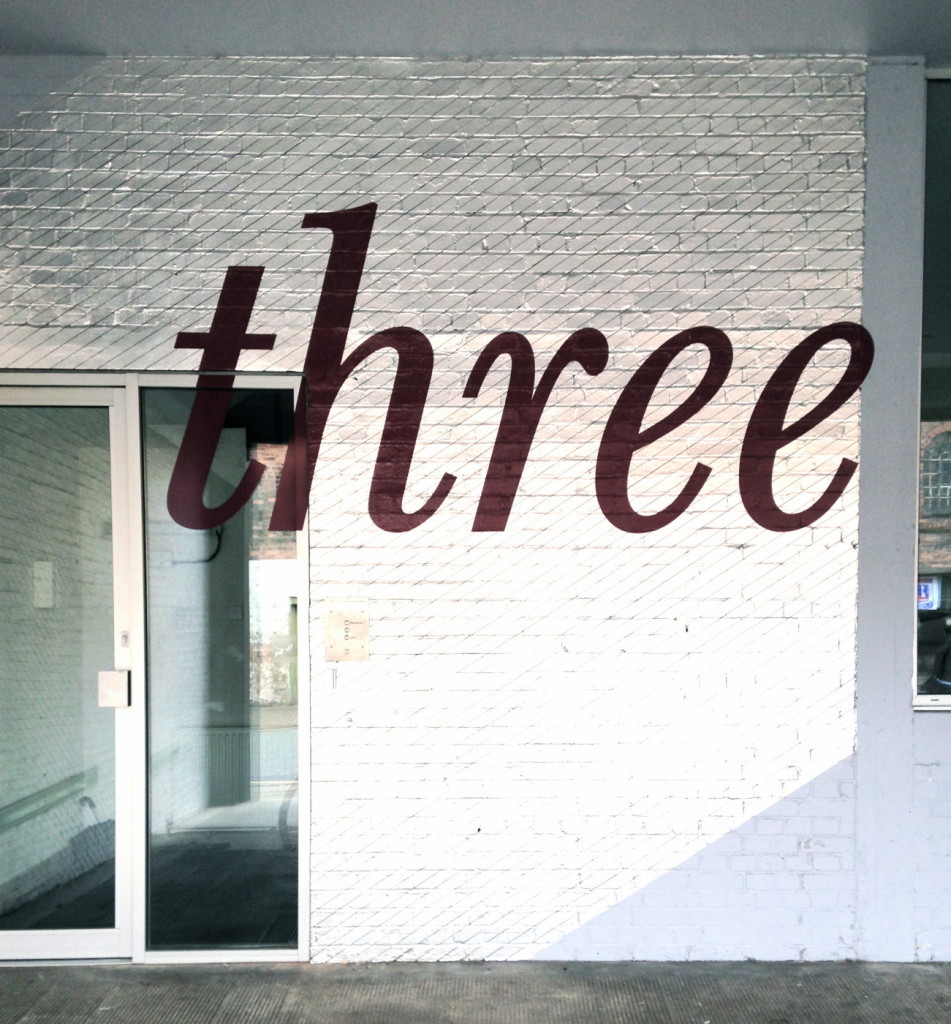 three is our creative studio environment situated in the heart of Birmingham's Jewellery Quarter. We converted three from a jewellery workshop into commercial offices in 2006. Since then, we have used the building for a number of art installations as well as public events.
During September 2016 we are curating a fast-paced programme of art installations in the loading bay at Three to celebrate the collaborative working relationship between artists and architects. Taking place over the course of just one month, 4 artists will turn an ordinary space into something extraordinary.
Starting 5th September, the loading bay at Three will be transformed into a public gallery. It will be an inside/outside space where members of the public as well as visitors to the building, can enjoy the work of 4 very different artists who will examine exactly what the space means to the immediate and wider area and activate it in new and exciting ways.
Art at Three
In 2008, an artist/architect collaboration between artist Rob Colbourne and BPN Architects resulted in "Turning Wall" which reflects the building's former use as a silversmith's, producing the engine-turned barley pattern on cigarette boxes. This artwork on the wall of the building's loading bay creates a 'memory' of the building's former use, whilst also exploring the context and ethos of the present use of the building.
In 2009, three became a temporary home to an exhibition of works by local photographer Matt Murtagh entitled Birmingham Faces, and prior to this, we exhibited work by painters Sally Payan and Sharon Steingold.
In 2013, three was used for a season of exhibitions organised by Charlie Levine and Platform E which was partly funded by Arts Council England. Platform E also curated a show of work by students on the MA Architecture course at BCU in 2014.
In 2015 and 2016, the loading bay at three was transformed into a Crazy Golf course, and was home to a giant game of skittles as part of the Jewellery Quarter Festival.