Hedge House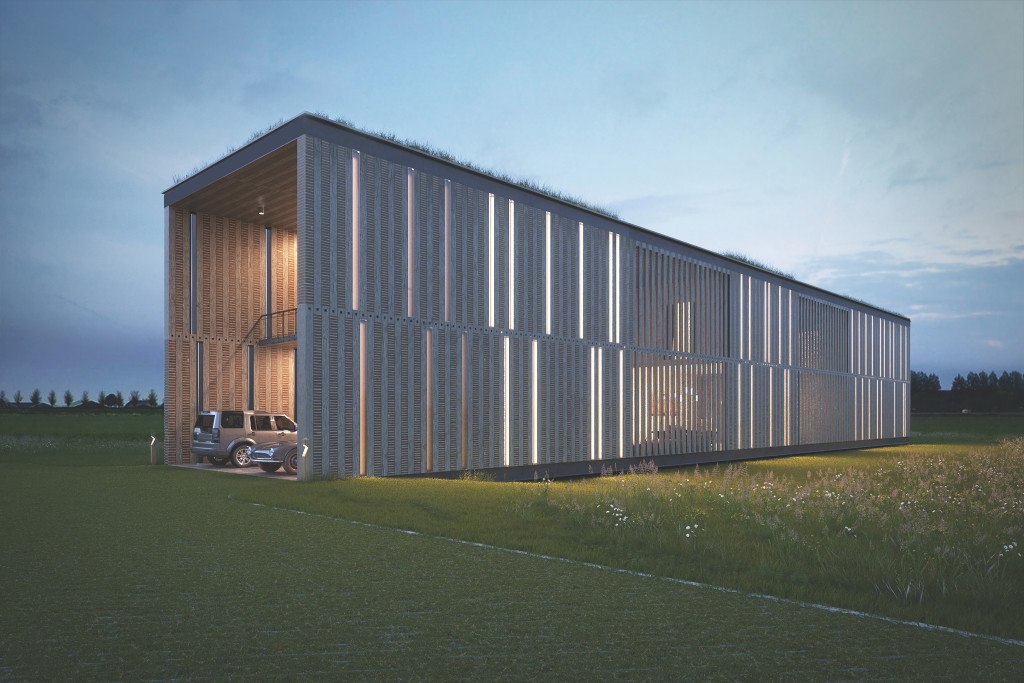 Q. When is a hedge not a hedge?
A. When it's a house.
And not just any old house either but a huge new country house set in 6.5 acres close to the village of Knowle, near Solihull, West Midlands measuring 55m in length by 10m in width over two storeys.
The original design and concept was conceived by the architect David Sheppard who drew parallels with other similar-scaled agricultural buildings which are dotted over the local landscape.  He obtained planning permission in 2013 under the NPPF Para 55. Our client 10M then acquired the site and asked BPN to realise the plans in a way which would be efficient to build and practical without losing the generous scale or any of the inherent material qualities. 
The super-structure is a steel frame with an insulated SIP panel infill, while both the external and internal walls are clad with locally sourced brick and larch felled by the Forestry Commission in Cannock Chase
The external form has a powerful consistency both in its geometry and in the repeating rhythms of the brick and timber cladding, but within this simple form is manipulated to create a huge range of spaces including a 10m high atrium, herb garden, five bedrooms, gym and sauna.