Taylor & Challen
Taylor & Challen was founded in 1852 by Joesph Taylor and produced presses for the metal trades including the manufacture of complete plants for the minting of coinage and machinery for the manufacture of guns, cartridges and the processing of gunpowder into various forms. During the 20th century it supplied goods such as wheels, radiators, clutches and brake drums to the motor trade. 
The company moved to Constitution Hill in 1861, where Joseph Taylor erected a new purpose-built foundry to the rear of an earlier range of offices. Further substantial and distinct buildings including large showrooms, were constructed in the late 19th and early 20th centuries nearby.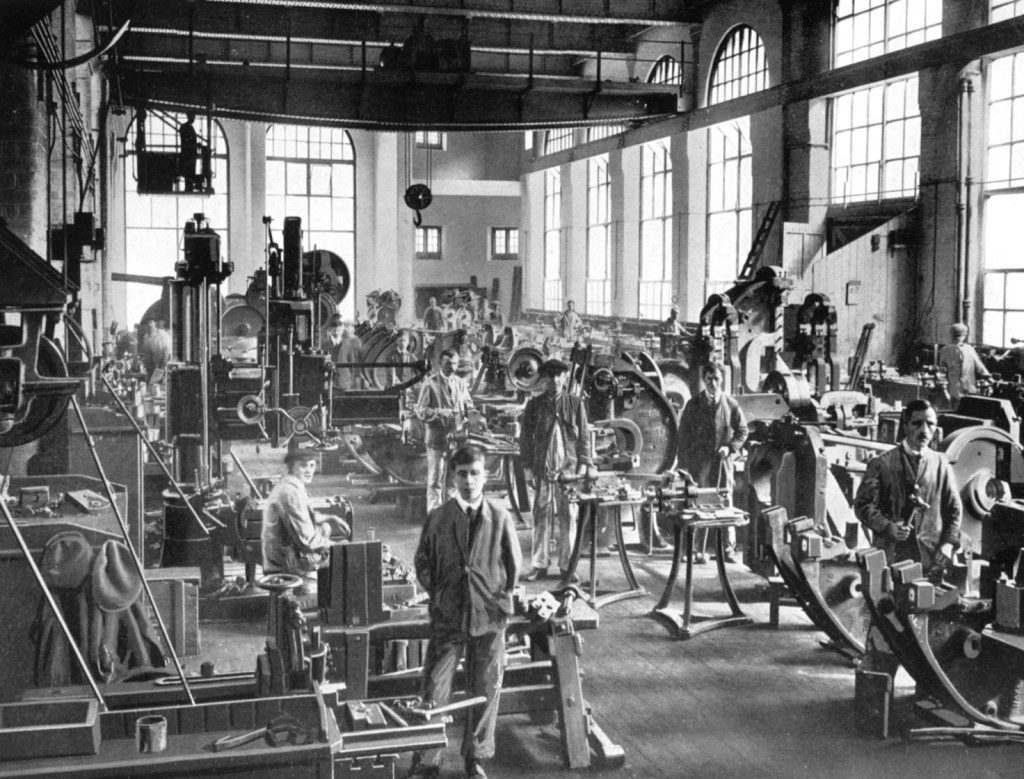 Image: lathes.co.uk
The premises on Constitution Hill were vacated in the early 1970's and since then the buildings have been used as a wholesale goods storage and maintenance facility. 
Our proposals to bring this group of Grade II Listed buildings back to life include a sensitive restoration of the current facades and building fabric, removing insensitive additions and a new build apartment block on Henrietta Street.
The project has been broken down into three parts. 

The new build apartment block (shown in yellow) will be 4 storeys in height and fill an underused 'gap site' adjacent to the Henrietta Street workshop, it will draw on the historical architecture of the primary building 'Shop N' which fronts both Constitution Hill and Henrietta Street.  
The Henrietta Street workshop (shown in green) will have the current mezzanine floor removed and a number of smaller mezzanines inserted. With the design embracing the generous double height spaces and natural light, this will be home to a number of bespoke residential duplex units.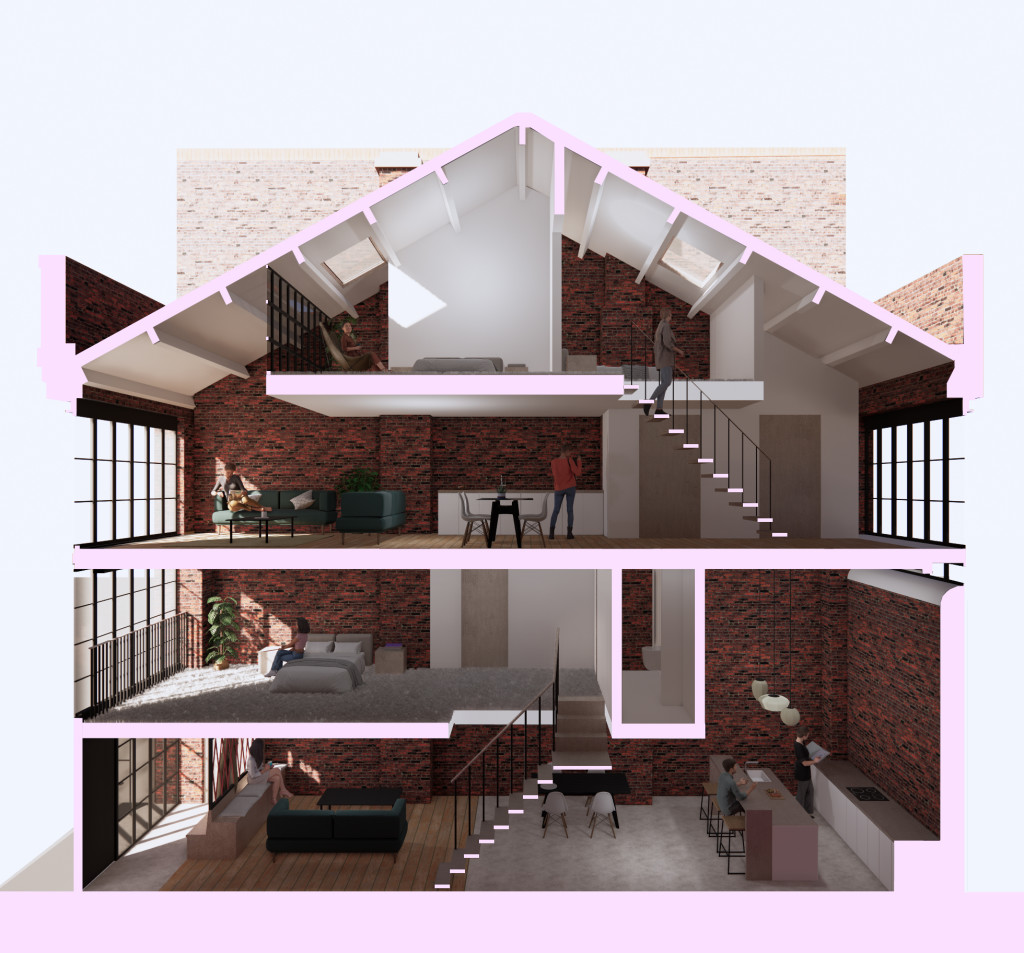 Shop N (shown in pink) as it was once known, was a machine building shop. Proposals include removing the existing mezzanine floor and replacing it with a new floor to divide the proposed ground floor commercial space from the proposed residential use above. The residential element will consist of a diverse range of apartments over three floors, guided solely by the constraints of the existing building. A rooftop extension will celebrate the buildings evolution and will also house a number of apartments. 
Planning and Listed Buiding Consent was submitted in September 2022.