Yesterday Birmingham City Council granted planning permission for our Caroline Street proposals. The mixed use scheme incorporates 65, 67, 68 Caroline Street, 60 – 70 Regent Place and 18 Regent Parade.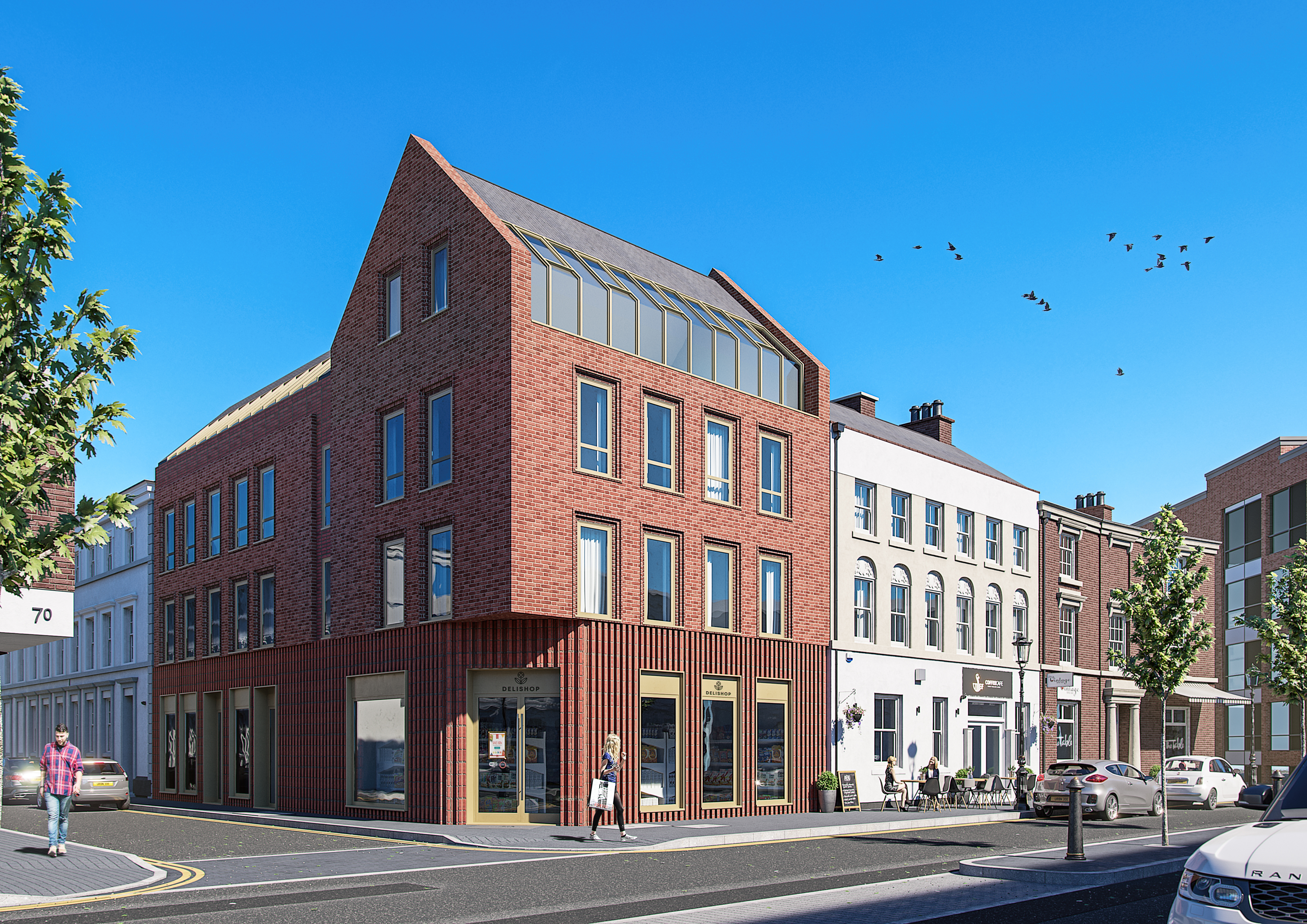 Set within the Jewellery Quarter Conservation Area, the site occupies the block fronting Caroline Street and is enclosed on either side by Regent Parade to the North and Regent Place to the South. Originally released for development by the Colmore family in 1746, the mixed-use buildings were constructed on site from 1816.  
Two notable names within the Jewellery Quarter resided at two of the properties. The workshops of John Goode and Sons, manufacturers of gold chains, bracelets and brooches occupied the first building on the site, No. 68, and No. 65 is historically associated with the company of George Unite and Sons. 
Over the years the building has been slowly infilled and rebuilt covering the whole site and the original charm of the buildings. The proposal seeks to restore the Grade II Listed properties, reveal the courtyards and introduce a new element to the rear inner areas. Original passageways will be opened up to provide routes through to apartment entrances and the new internal courtyards, utilising the space between new and existing buildings.
Working alongside London Development Group our proposals comprise of six commercial units on the ground floor and a mix of 1 and 2 bed residential units over 4 floors, 37 in total.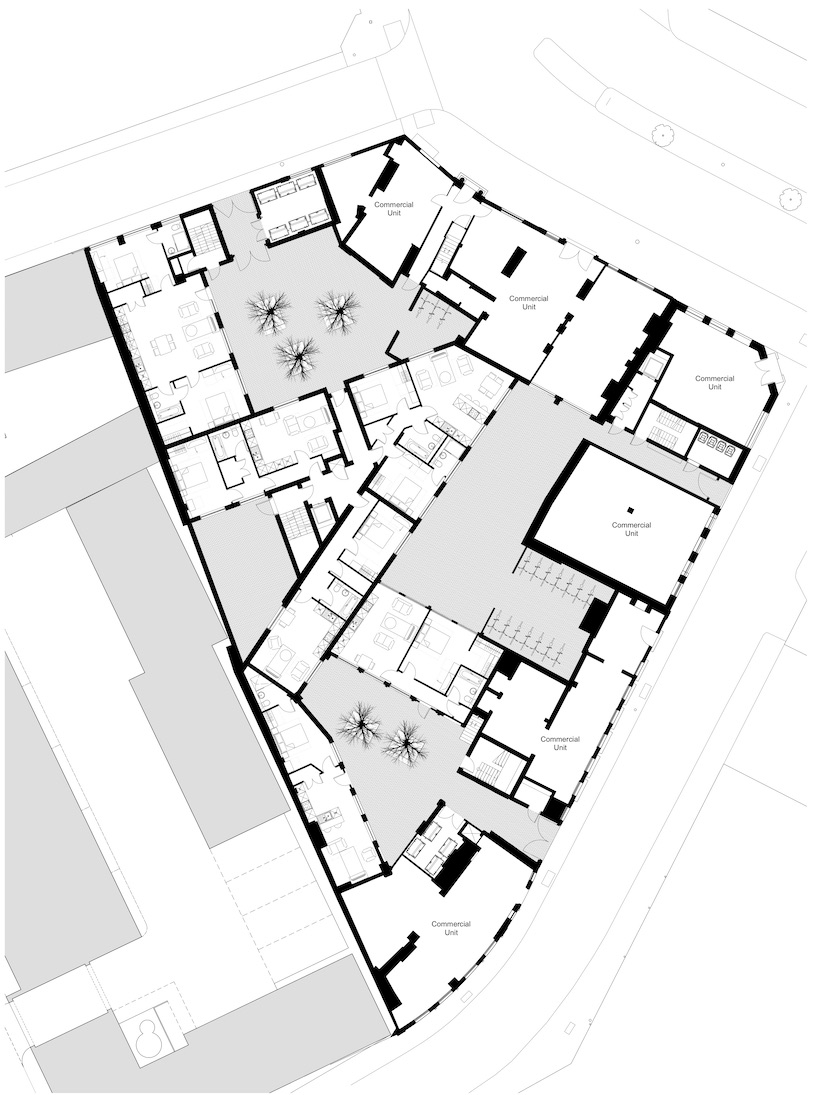 CGI by Urban 3D Ltd.