Most of you will remember Lorna. She was part of the BPN furniture and organised a lot of the successful artist collaborations we've welcomed here at Three.
Well she is back with us, but this time as an exhibitor. 
Lorna began experimenting with linocutting geometric patterns, shapes and lines around three years ago and her first series of prints are now on display.
The clean curves and sharp lines are challenging to achieve in lino but Lorna has perfected the use of a compass, rulers and some very sharp cutting tools to achieve her designs. All are hand inked and pressed at home using a table-top printing press. Variations often occur between prints so each one is unique.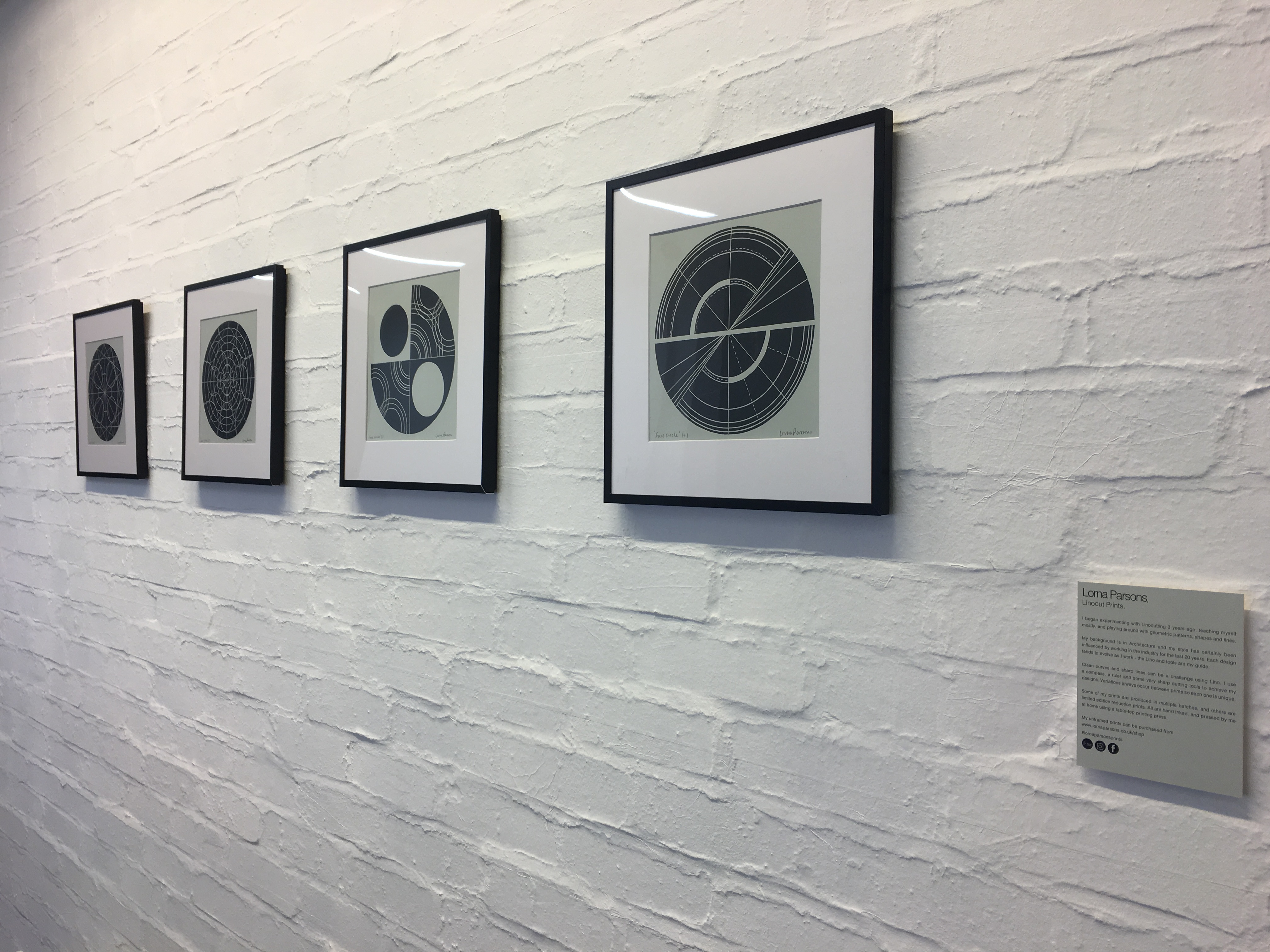 Some of the prints are produced in multiple batches, whilst others are limited edition. They are available to buy from her website www.lornaparsons.co.uk/shop and you can also find her on Instagram as @lornaparsonsprints.
Lorna's collection is on display in our new meeting space at Three during office hours and we welcome visitors, so please feel free to pop in and take a look.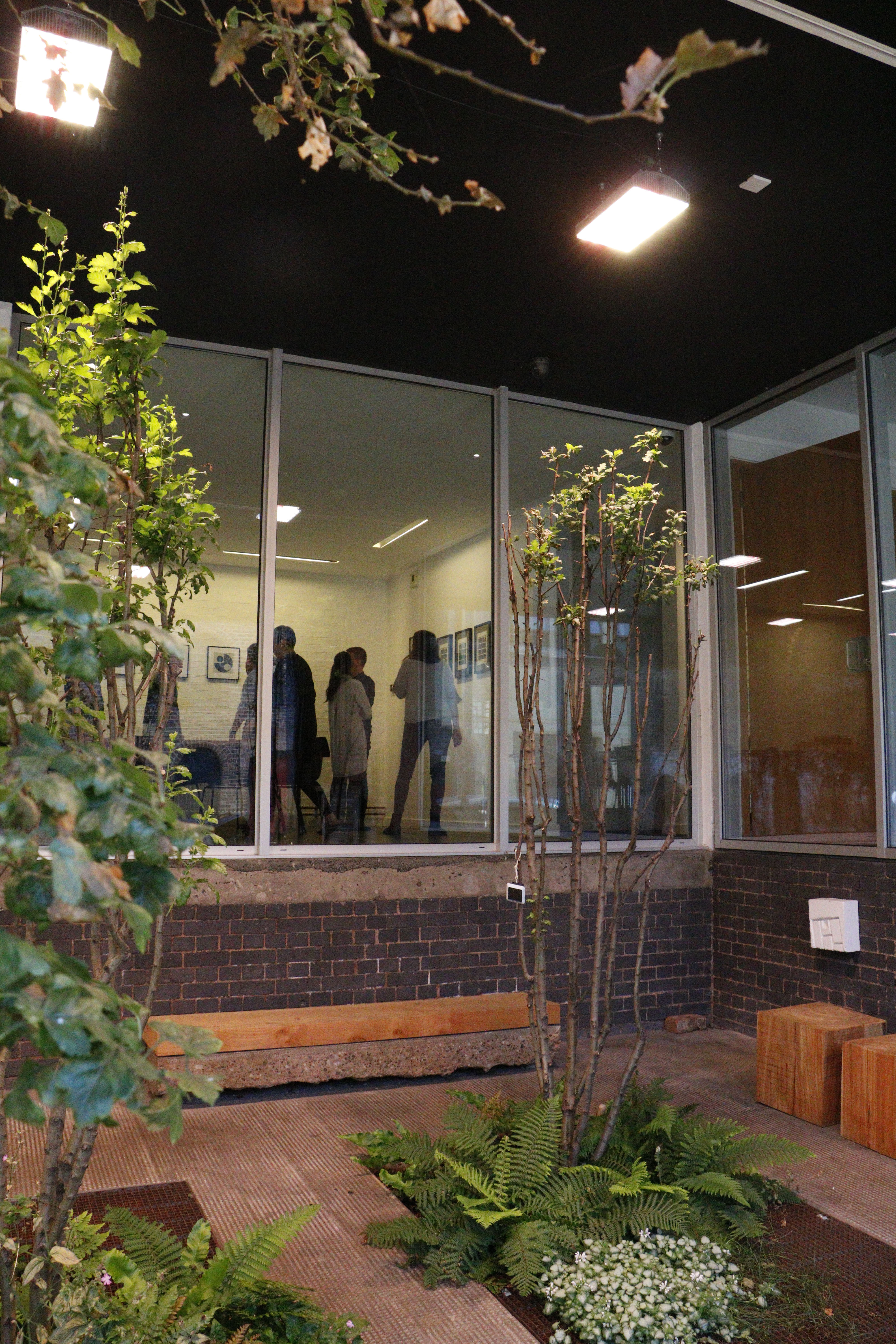 Open Monday – Friday, 9am – 5.30pm
September 10th – November 9th 2019