Details of the latest plans a £20m Eco Riverside Business Park which will be located on the River Sherbourne in Coventry have been revealed which include our sketch designs for the Eco Offices (below). Read more about CDPs plans for the redevelopment of this part of Coventry in the Birmingham Post.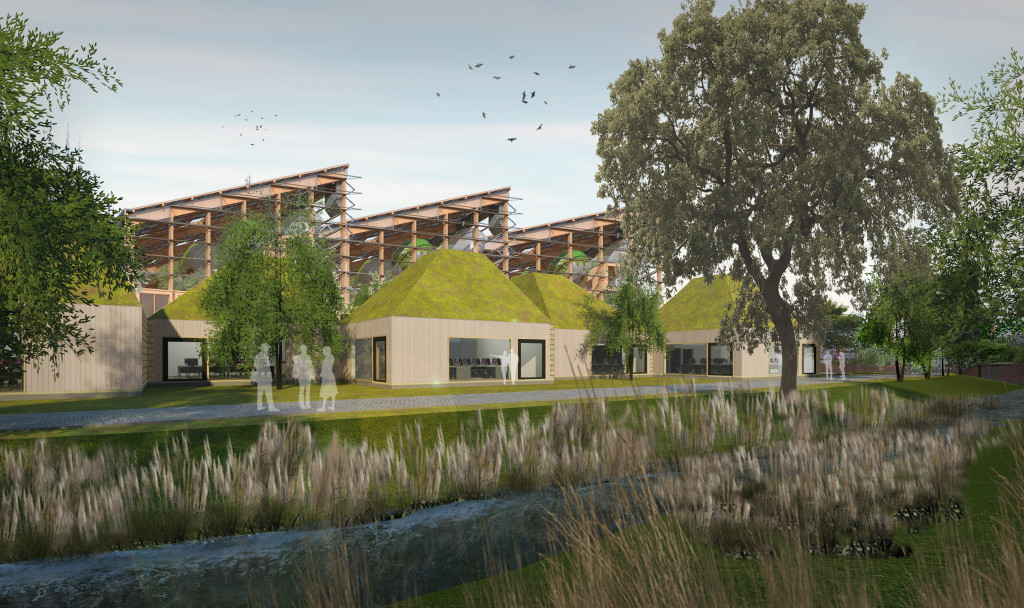 Planning permission has been granted for Javelin Block's latest project: the renovation of a property in Princip Street, Birmingham. We were on site earlier this week – this is how it's looking before work starts: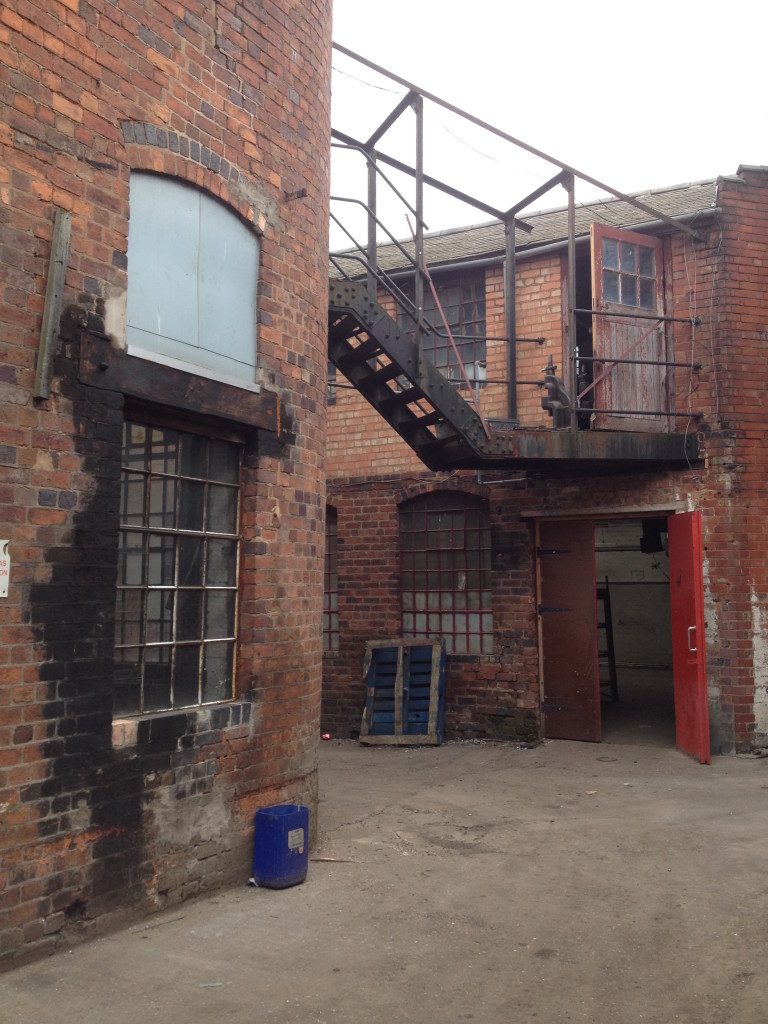 The final snagging inspection has taken place at Yates' Yard, the third phase of development at Glasshouse College in Stourbridge. The new building (shown below), located near the entrance of the site will house a visitor's reception, as well as studios, workspace and a gallery area. Read more about the Glasshouse Development for Ruskin Mill Development Trust.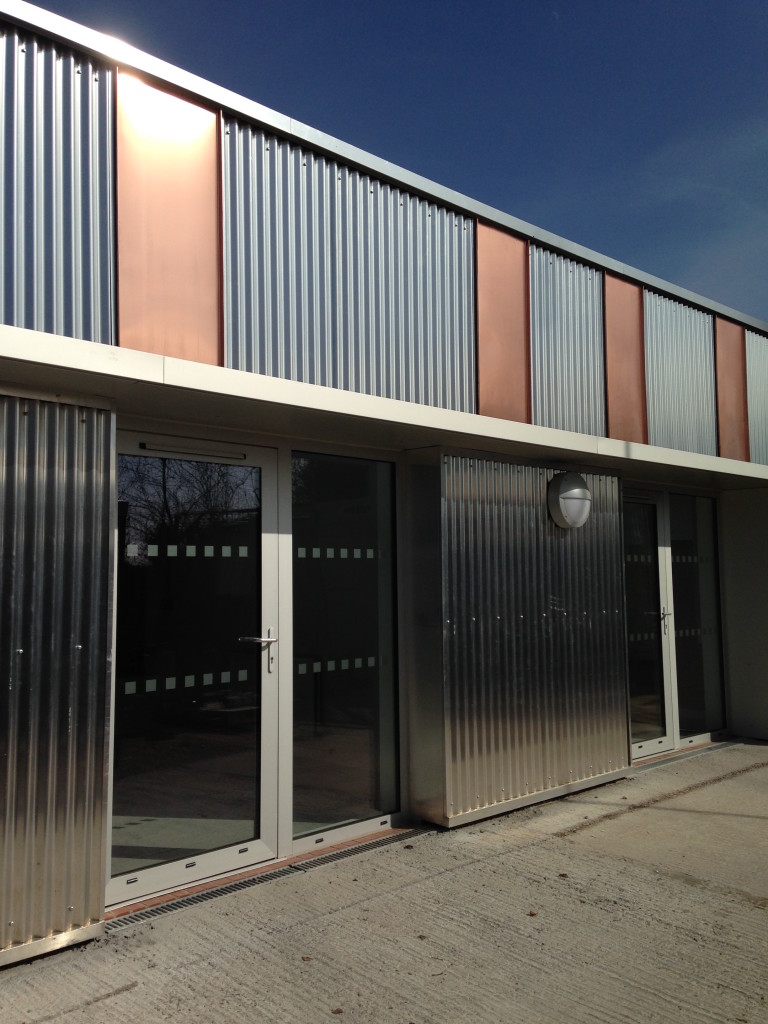 Earlier this month we entered a team into the Birmingham Trees For Life Woodland Challenge….. and won! Here are Katie, Ben, Phill and David (along with Carrie, who's just out of shot… probably foraging for more twigs) building the tallest twig tower (153cm) that could also be lifted off the ground. You can read all about it in a blog post from Katie.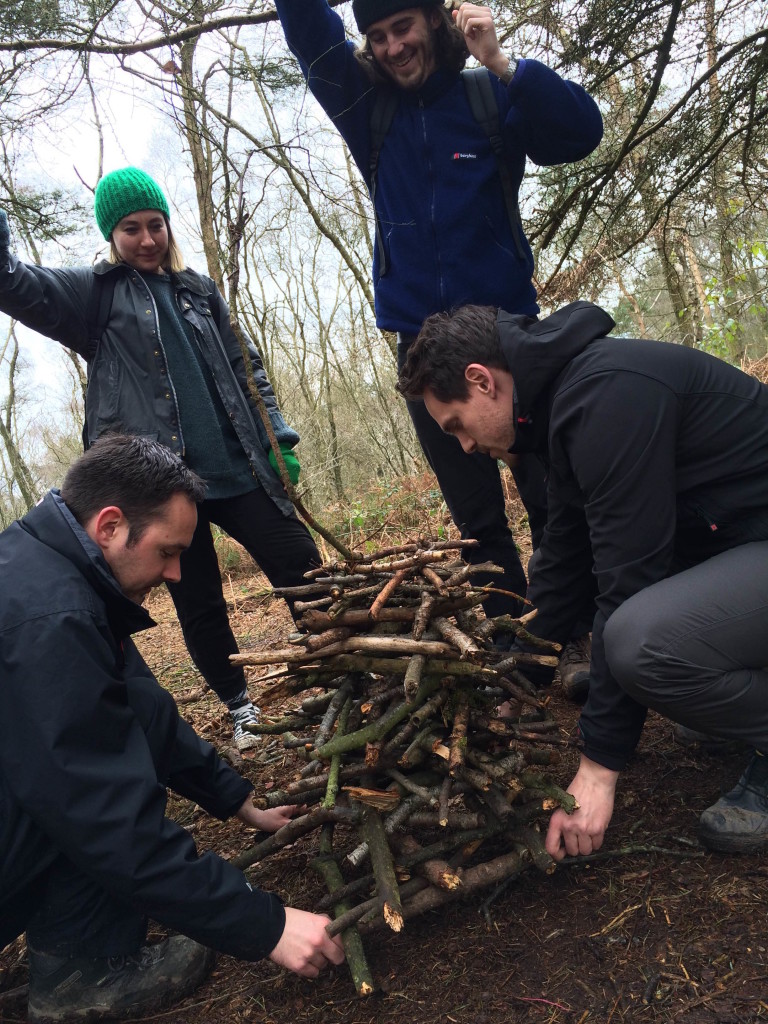 We've submitted a planning application in Coventry which sees the extension and re-cladding of the existing Illingworth building on the Palmer Lane riverside development to create a 3 story cafe/bar. Here's how it might look: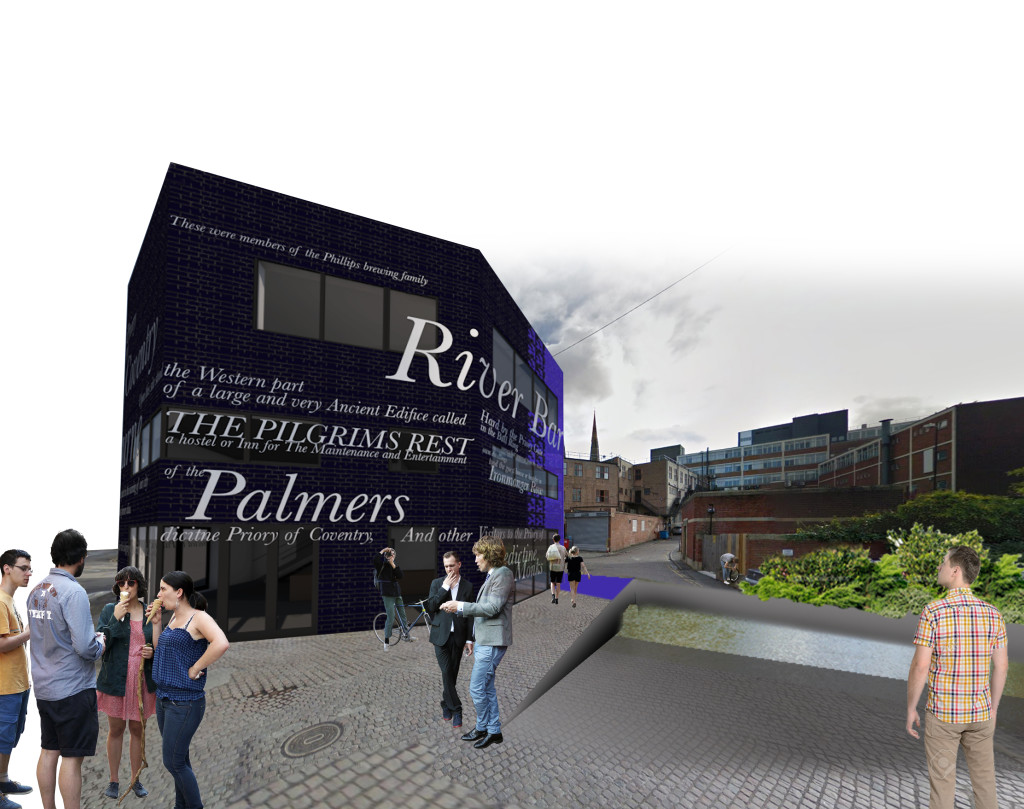 And finally, we're looking forward to taking part in this year's Open Studios as part of the 2016 Jewellery Quarter Festival. Can we outdo ourselves after last year's Crazy Golf? And more importantly, can we make sure the bunting stays up?