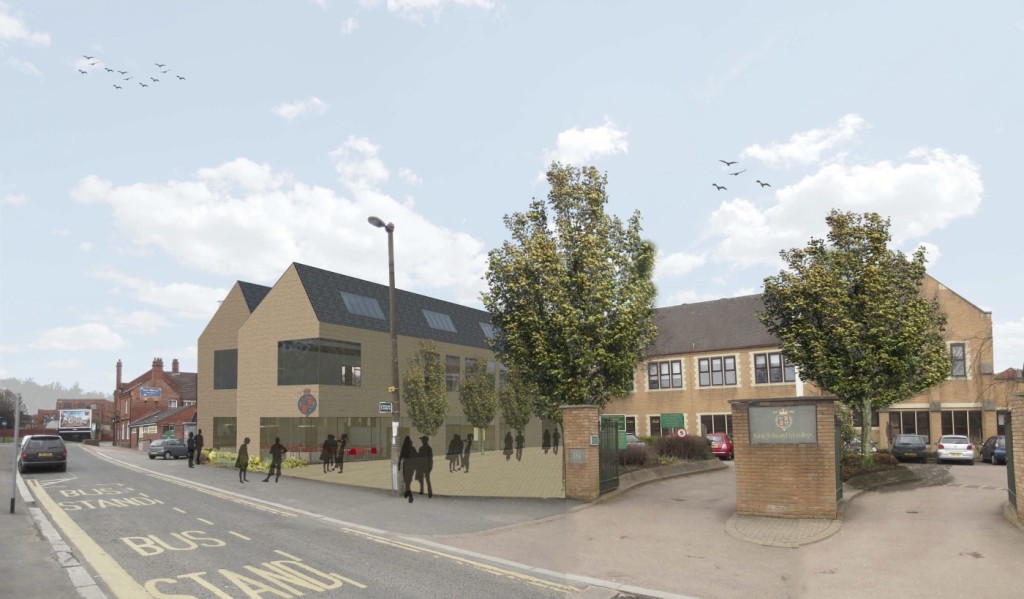 PLANNERS have given the thumbs up to a £3.5m building project at King Edward VI College which promises to give Stourbridge a facelift.
Members of Dudley's development control committee last night (Monday August 5) gave the go ahead for the college's plan to build a state-of-the-art new studio for dance, drama, graphics, IT and computing.
The two-storey brick development, which will front Duke Street and overlook the ring road, will also include a new student common room and larger refectory. King Edward's principal Sharon Phillips said she was delighted at the planning committee's decision and appreciative of the support the college has received for the scheme which she said would "make a major contribution to the regeneration of Coventry Street and to the image of Stourbridge town centre".
The development, which follows completion of a new £1.3m maths block on the old De Saulles warehouse site, off St John's Road, will enable the college to stop renting classrooms at nearby Medusa House and Westwood House.
Work, which will see old outbuildings at the back of properties in Coventry Street demolished, is expected to get underway in the autumn, with the new block predicted to open by September 2014.
The project scooped a £1.2m grant from The Education Funding Agency earlier this year to help bring it to fruition and college bosses have since been busy applying to various funding streams for the remaining £2.3m