Photographic Works, Camden Street, Jewellery Quarter
Our proposals for Hatchbury comprising 48 residential apartments and duplex units were approved by Birmingham City Council in December 2019.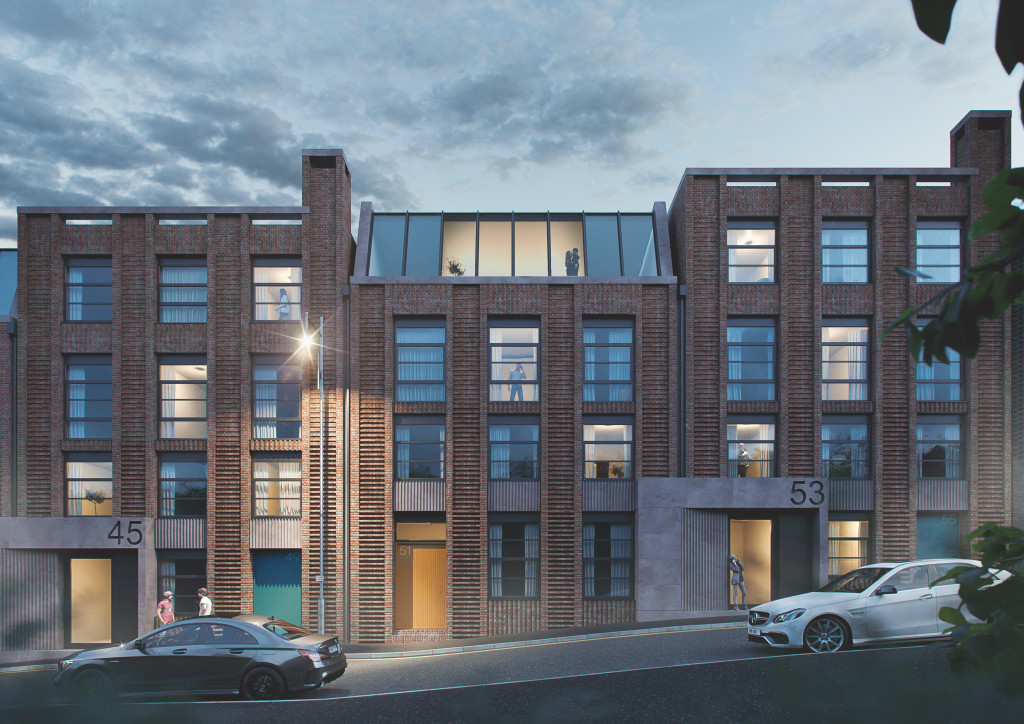 Camden Street has changed much over the last two hundred years from open land to large private villas, terraced and back to back housing to manufacturing and the mixed uses of today.  From the early 1950's until the 1990's the site was occupied by Munn's Brothers Photographic Processing Works who developed films for companies such as Boots the chemist, and it is this photographic history which has inspired some of the design ideas in this scheme.
Themes such as light and dark, exposure and enlargement along with more typical Jewellery Quarter motifs such as rustication, stepped roof forms, chimneys and expressive entrances have fed into the design.  The brick piers and pre-cast concrete in particular explore these ideas.  The brick piers being an abstraction of film strips which fade as they rise towards the light, and the concrete using etching and texture to expose aggregate and create pattern and texture.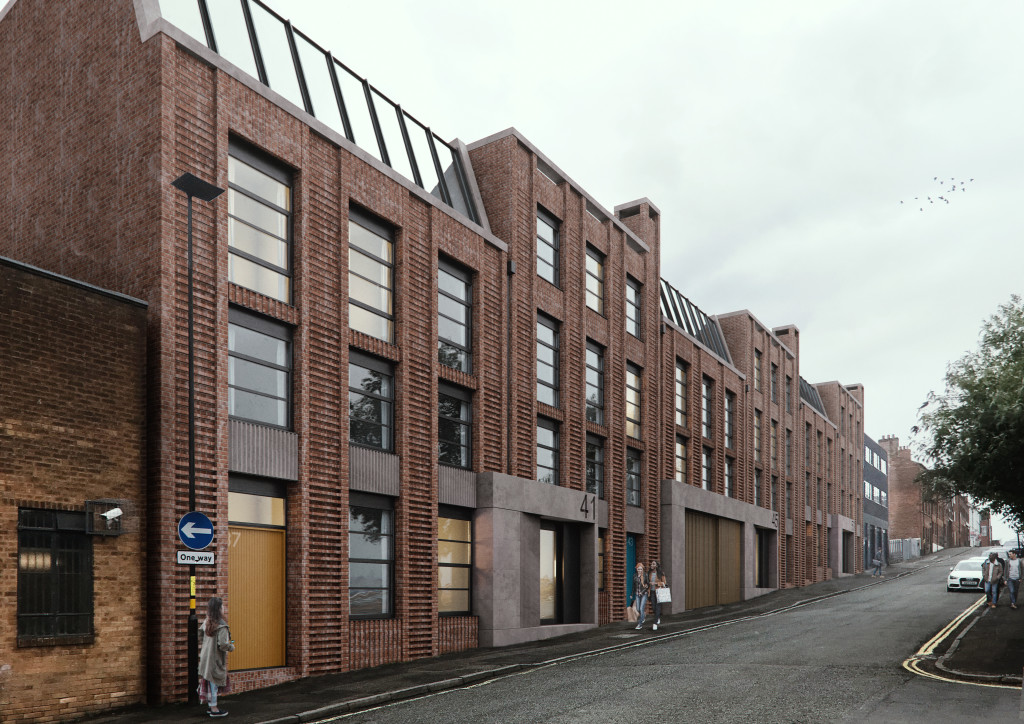 CGIs by Urban 3D Ltd