Icknield Square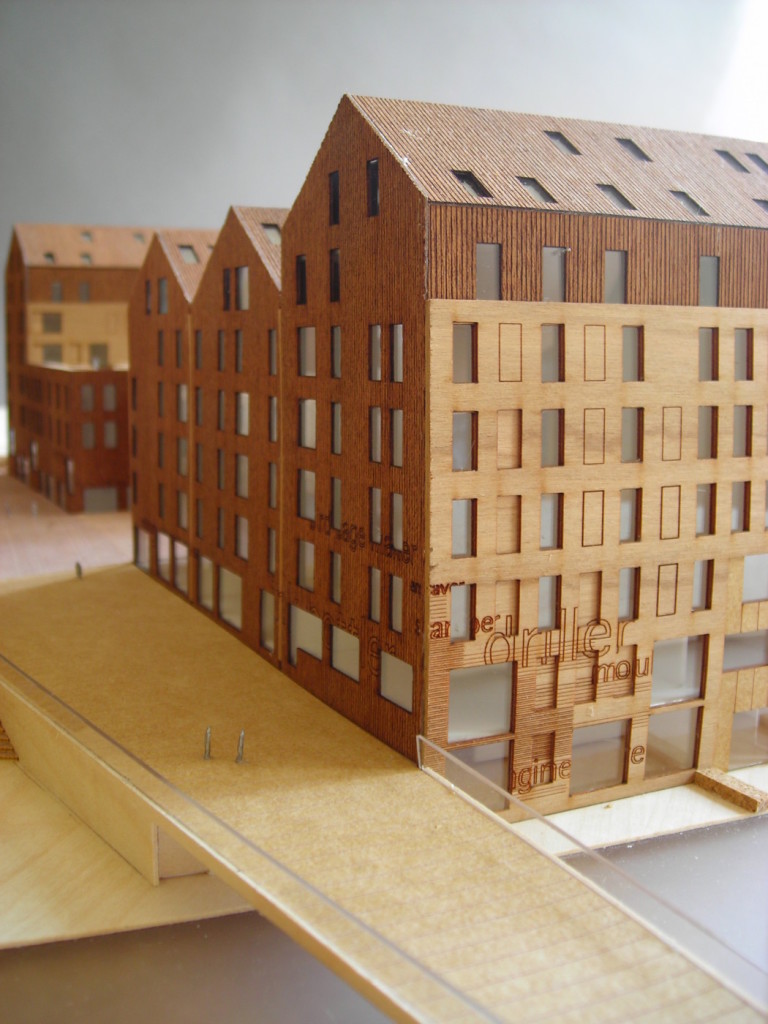 BPN were appointed  by Places for People to design an interesting and lively place to live, work and play at an important canal junction in Ladywood, Birmingham.
The overriding aim of the design was to create a vibrant community of family housing, apartments, offices, cafes and an auction house within a canal-side setting.  Our approach was to fully understand the site, its existing buildings and materials.  From this analysis we arrived at a primary concept, a palette of materials and range of forms that closely referenced the existing (and former) buildings on the site.  In this way, the new buildings, whilst highly contemporary in design, were rooted in the history of the site.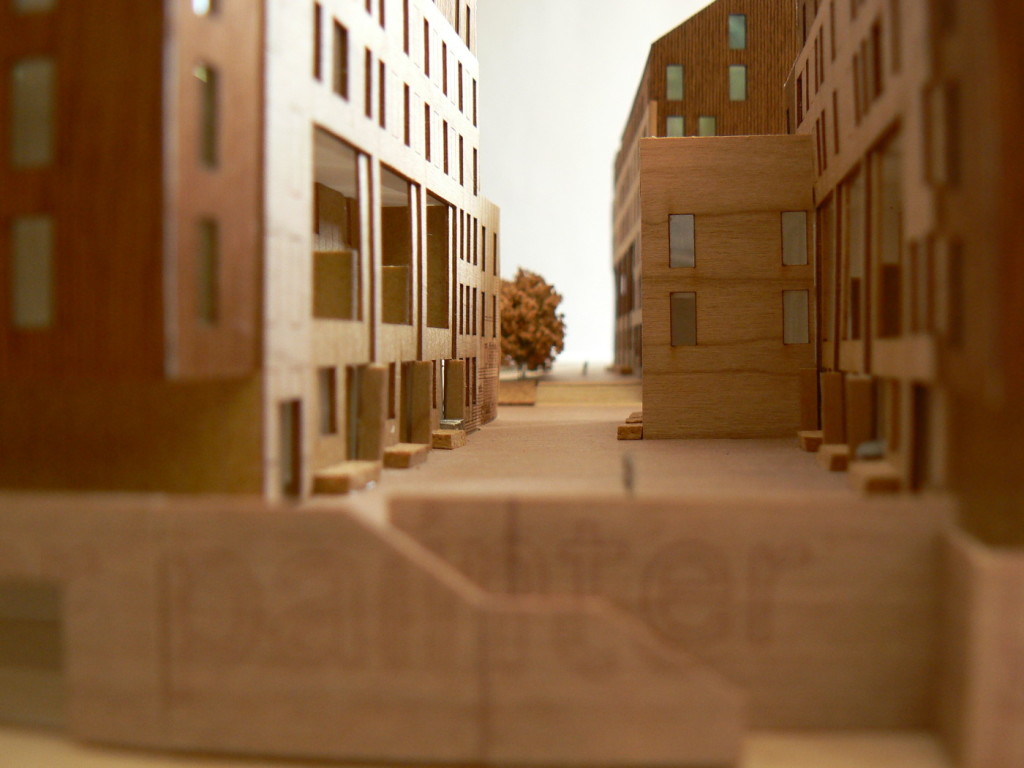 In order to develop an appropriate and contextual appearance to the scheme, BPN began by undertaking a photographic study of buildings facing onto various stretches of Birmingham's canals. With the intention to capture the essence of the industrial landscape that dominates these waterways, not only through material and form, but also through themes such as rhythm, erosion, layering and adaptation.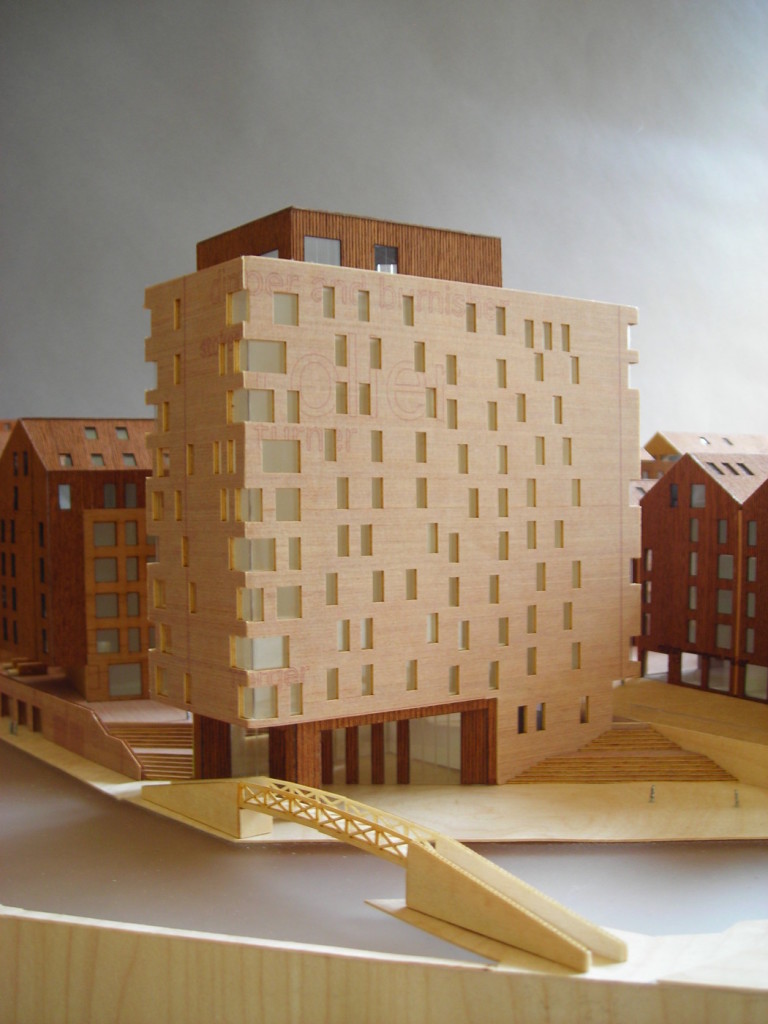 One of the most striking and defining features of the existing site when viewed from both the road and the canal was the number of repeating gables that form the ends of projecting fingers of accommodation. These fingers either stop short of the site boundary and have perpendicular gables, or where they extend right up to it, are sliced off to present a skewed gable.   Whilst these fingers present gables onto the main canal, they actually run parallel to the water along the Old Line canal.   This analysis formed the basis of our approach to how the site could be planned and the form of the new structures.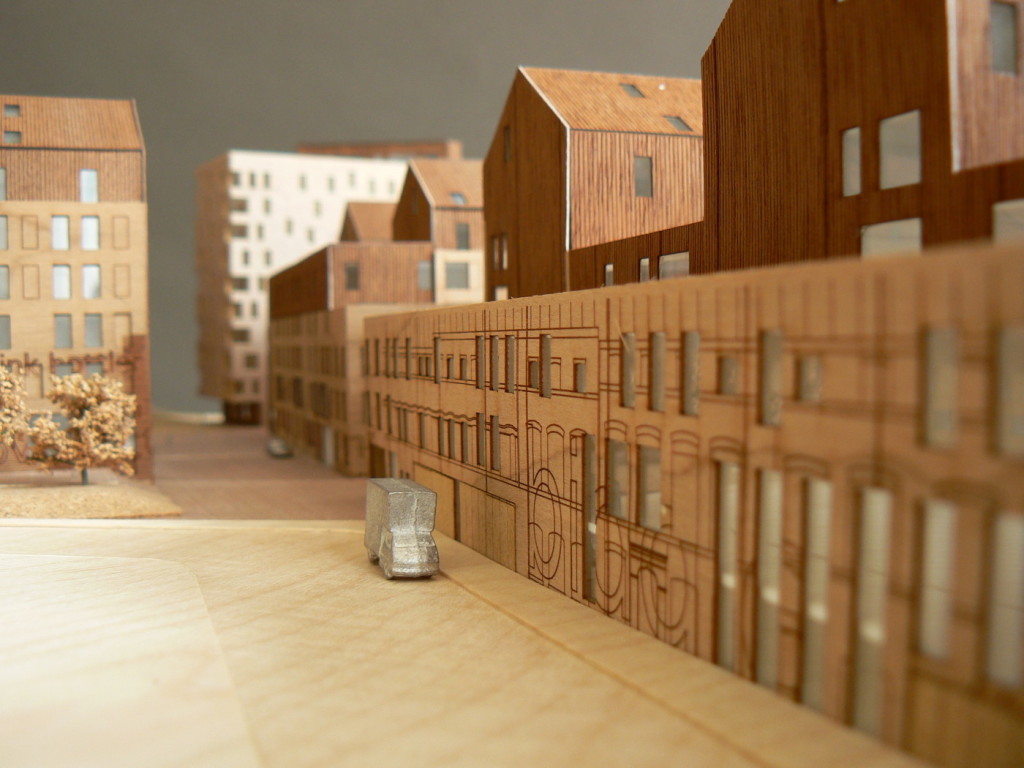 At the micro-scale, it is clear that the modification of existing structures is most evident at lower levels, where erosion, water action, graffiti, etc have taken hold, this is also where the building comes into contact with people, and where the actions of people begin to scar the building.  This set the precedent for the envelope treatment which seated the building within the local context.