Harborne Mews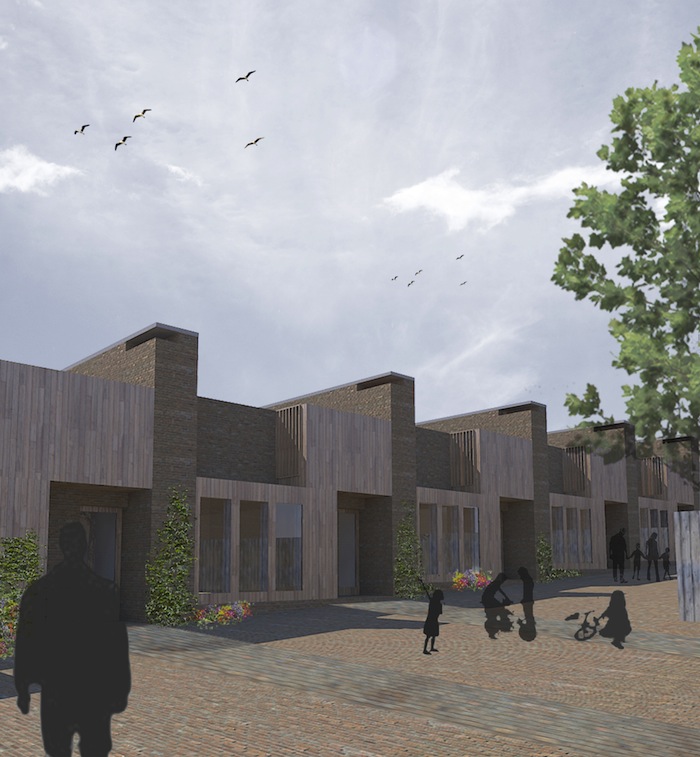 BPN Architects submitted plans for this mews housing development in the much sought after area of Harborne, South Birmingham, on behalf of Hare Hatch Developments. The development consists of 7 mews houses and 4 apartments. The new mews house typology is based around a central courtyard and upper floor external terrace. The courtyard offers the potential for folding sliding screens to fully open out the ground floor during the summer months.
A conventional two storey house could not work in this context as over-looking of the neighbouring garden was a sensitive planning issue, so we had to push the bedrooms to the back and provide a small courtyard for light and ventilation. The courtyard alone does not provide the necessary amenity area specified by local planning guidelines so a roof terrace has been included over the open plan living space. Due to the overlooking issue this space is contained by 1.8m walls on each side, though skewed views up the site can be achieved through the timber screen element.
Planning approval was granted in August 2010.