Electric Wharf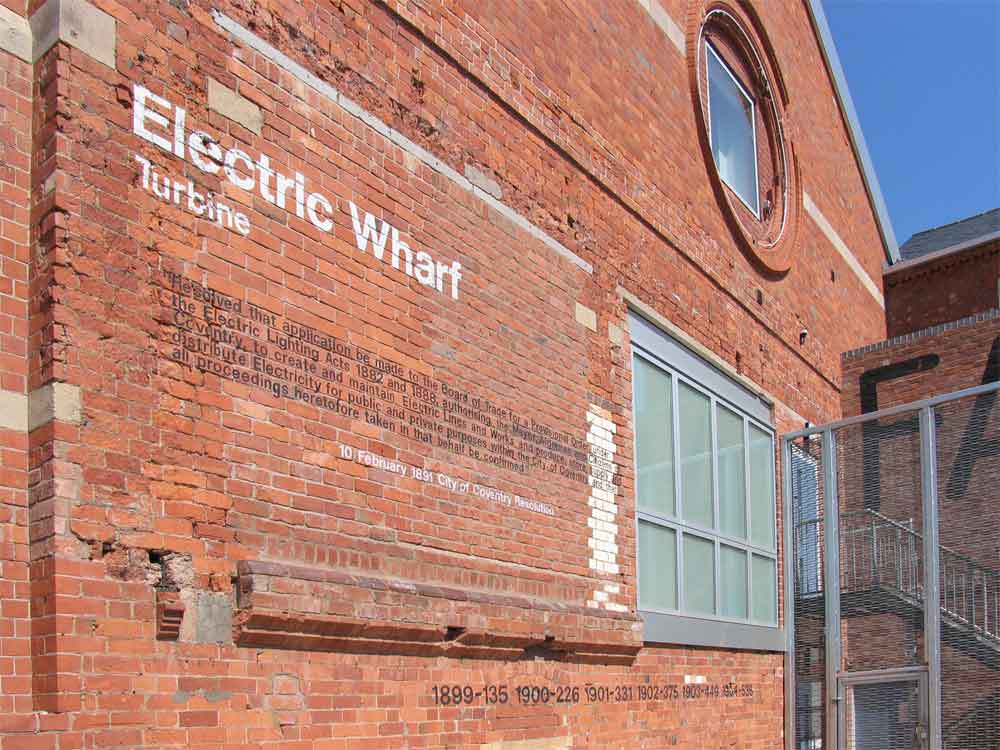 Electric Wharf is a mixed use canalside development in central Coventry providing live-work apartments, low energy homes and offices, created from the shell of Coventry's former Victorian power station and depot, Electric Light Works. The project was a major partnership initiative between developer Complex Development Projects (CDP) and Coventry City Council. It incorporated a commitment to local creative industries and a belief in involving the arts to deliver the regeneration agenda.
Electric Wharf has two major themes, environment and innovation. Complex Development Project's overall aim is a village for the future, innovative, sustainable and integrated with the surrounding communities.
The design approach is very much concerned with the sense of place and not losing or overpowering the historic fabric. It was essential to retain the sense of discovery experienced during early visits to site – glimpses of the former industrial uses, the lives of the people who worked there, the power of the architecture etc. New interventions mostly contrast utilising a limited palette of materials, forms and colour.
Collaboration has been a key factor in the design and construction stages at Electric Wharf and is something that has contributed to the schemes success and its individual identity. In particular, architects, artists and client worked together on all elements of the design to ensure a true integration of art and architecture. This collaborative approach resulted in a complex of exciting spaces where the boundary between art and architecture is often invisible.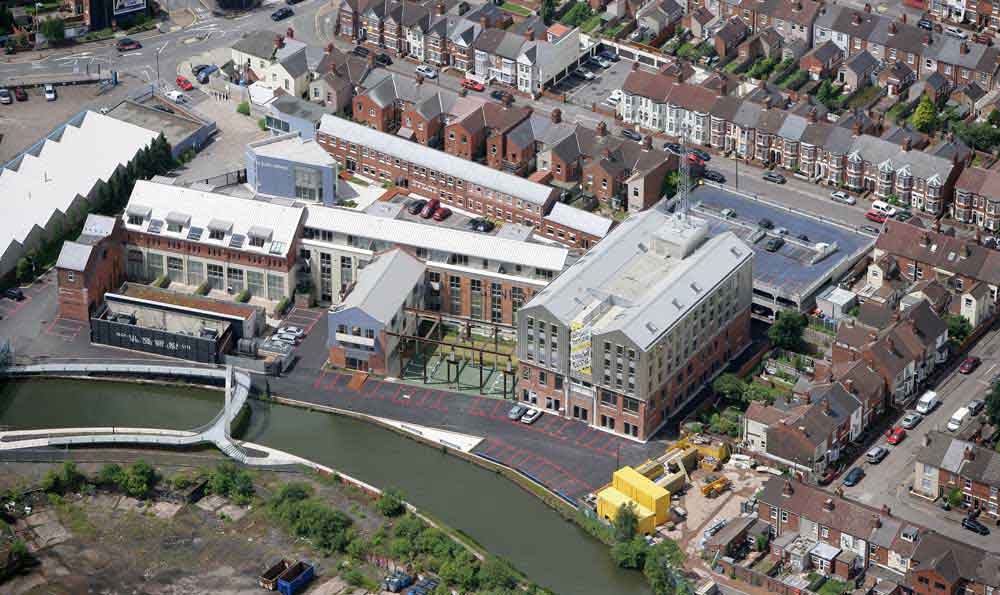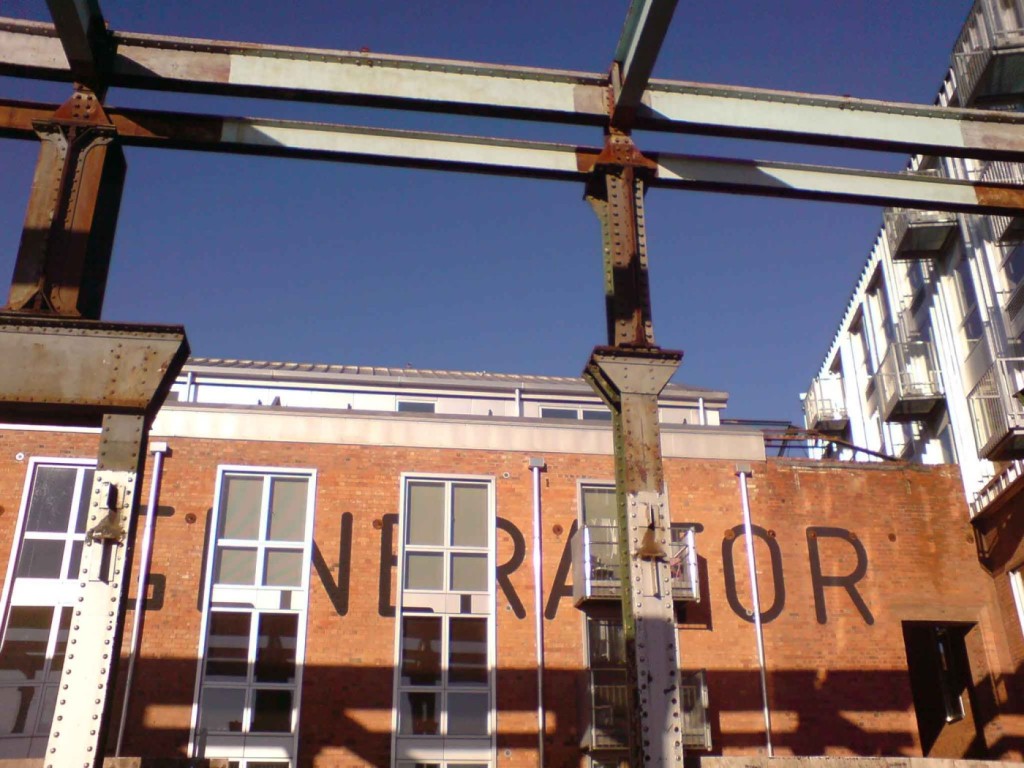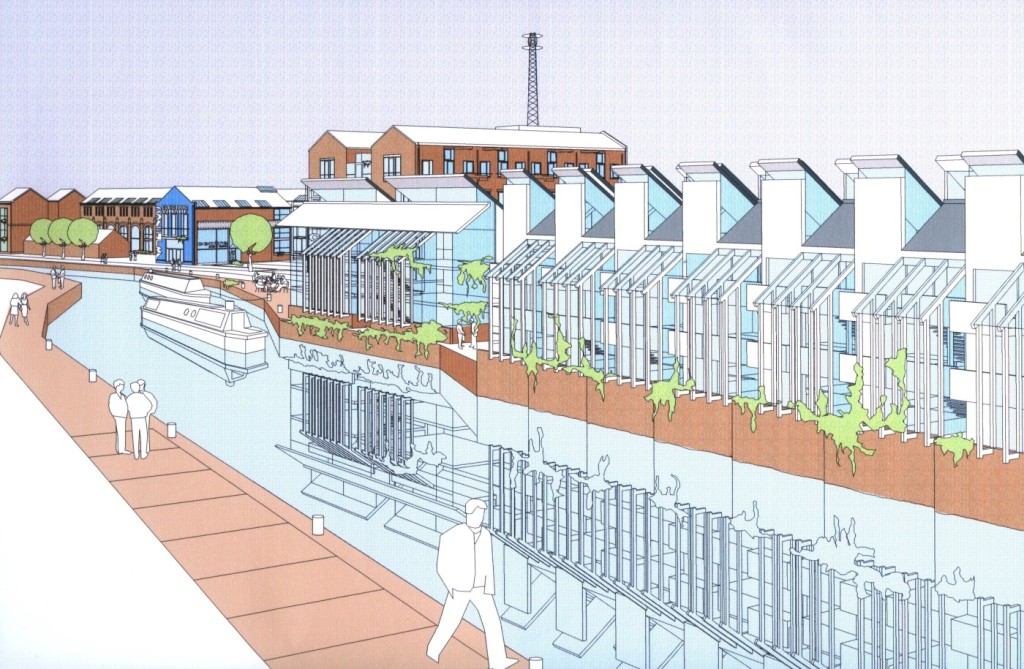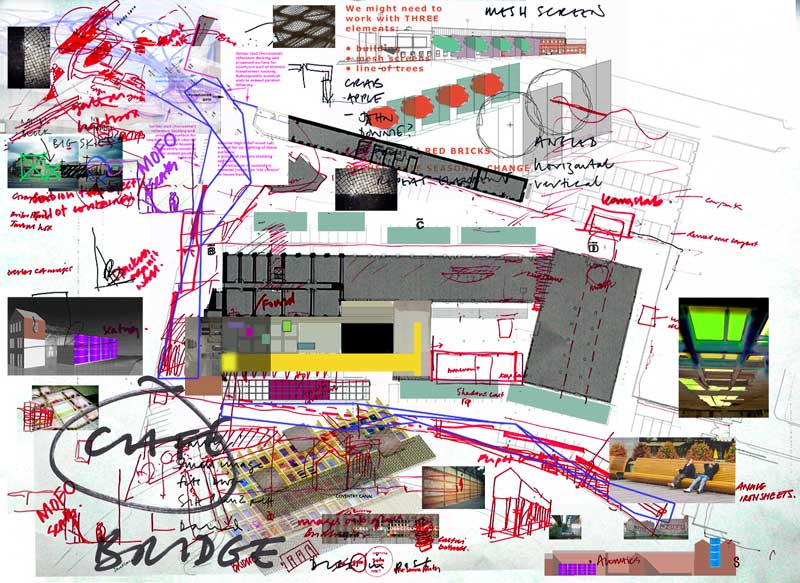 Read the case study about Electric Wharf at Public Art Online.
Photo credits: Andy Moore (Pixeltrix), David Patten.