Cleveland Road
Wolverhampton's new YMCA, built on the site of the former Cleveland Road bus depot completed in September 2021.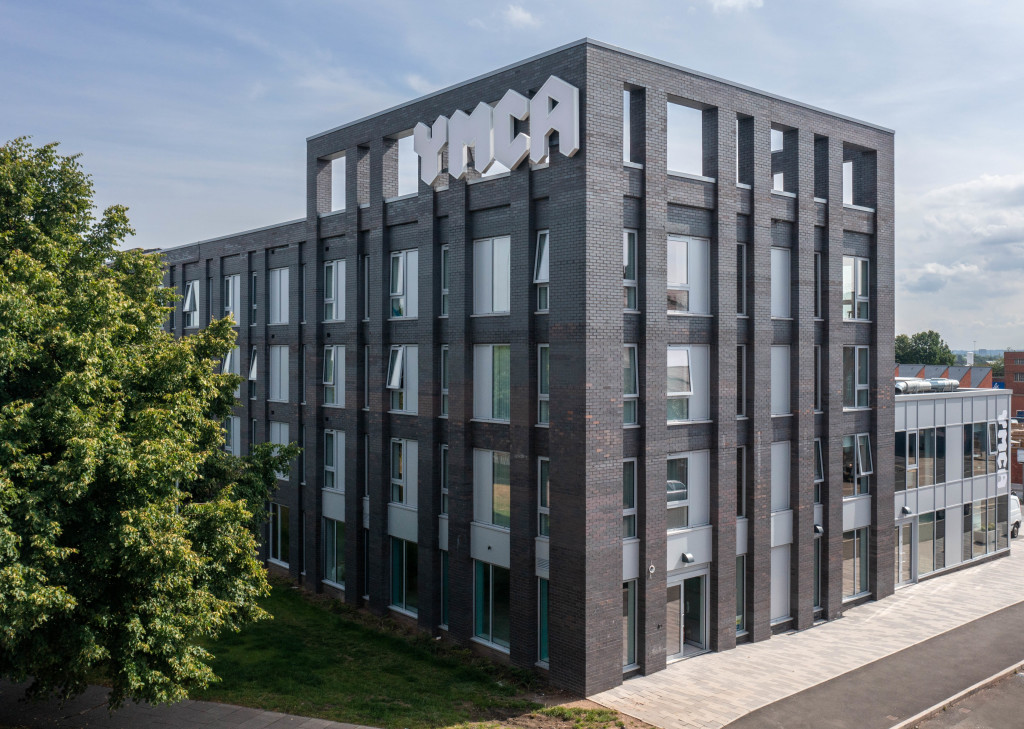 The integrated mix of social housing, enterprise, early years provision and community services demonstrates a best-practice model for the emerging relationship between the voluntary, public and private sectors.
Led by the YMCA Black Country Group and Jessup Brothers Ltd, the Cleveland Road scheme not only serves as the YMCA Administrative HQ for operations across the Back Country, but provides 63 studio/apartments for young professionals and workers, a 115 place day nursery for local families & city working families, a community training area providing learning & skills programmes and commercial units for local services.
The YMCA forms part of the former bus depot site which comprised a further 74 apartments and 18 houses. These affordable housing units are managed by Walsall Housing Group.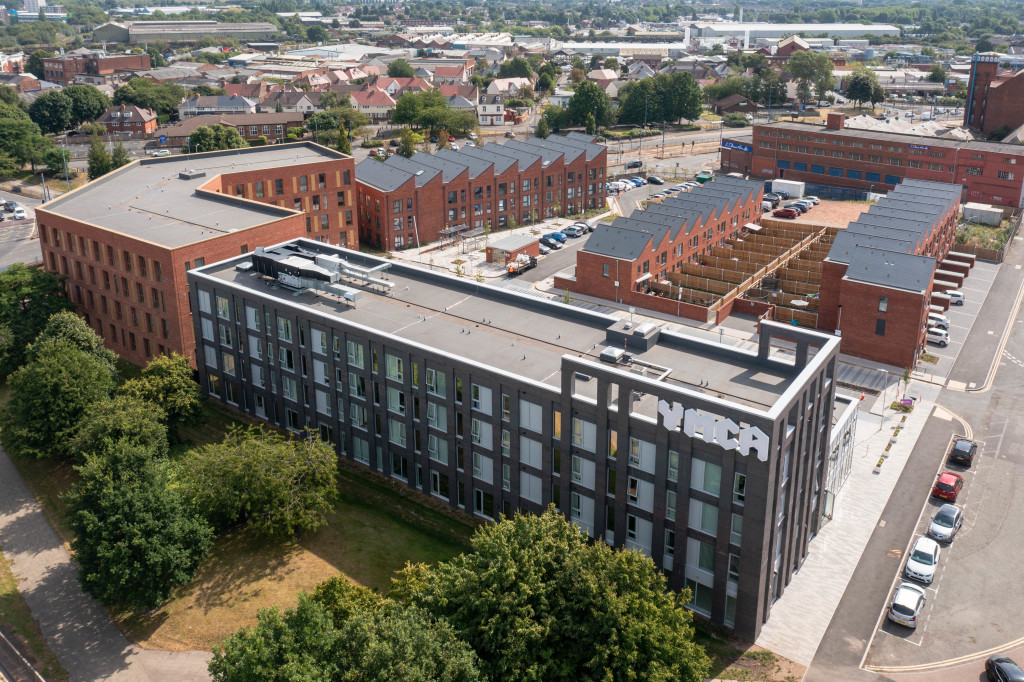 It sits adjacent to the former Royal Hospital, the Grade II Listed building is currently being converted into 38 wellbeing apartments for the over-55's, with the wider site being transformed to include 98 new-build houses and 56 apartments, due for completion late 2023.