Bloc Hotel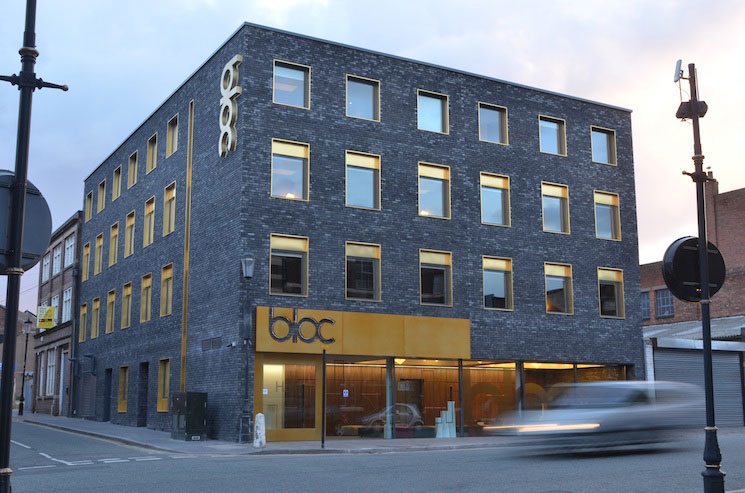 Having obtained planning approval in 2008 for a four-storey office development on the site of a former garage and workshop, BPN Architects were approached by BlocBuild to develop designs and obtain planning approval for a hotel on the site.
The design proposals and appearance of this 74 bedroom 'budget boutique' hotel have sought to reflect the architectural language of the Jewellery Quarter. A simple palette of materials that are reflective of those seen and used within the locale have been chosen for their quality, variety and craftsmanship.
The hotel is positioned at the back of the pavement, which helps to reinforce the edge of the street and continue the grain of the area. The building also demonstrates a diminishing proportion of the scale of windows to the upper floors, reflecting the scale and architectural language of nearby buildings. The mix of traditional rhythm and scale with the simplicity and precision of the clean lines of the design enhance the appearance of the new building whilst reflecting the existing context of the Jewellery Quarter.
The Jewellery Quarter is world renowned for its production of quality jewellery work and the hotel development seeks to reflect and celebrate the craftsmanship of this unique area within its design. Through the incorporation of bespoke metal work in the hotel sign and window reveals this has been achieved.