Last week, almost a year after a Made design review, planning application and subsequent refusal by Stratford Upon Avon District Council, Invisible House was given the green light at appeal.
Set on a site in Morton Paddox, amongst a number of mature trees, the concept seeks to deconstruct a traditional house into its individual components, where each room is designed as a pavilion. These pavilions will cantilever from a piled core giving the illusion that they are floating above the existing landscape.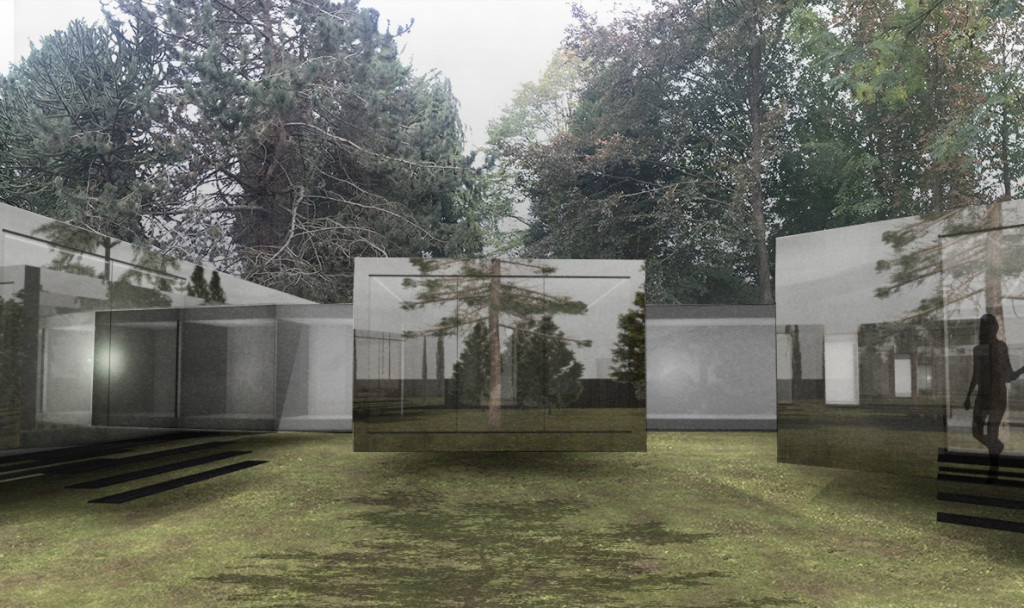 The use of smoked mirrors reflecting the surrounding environment will blur the boundary between the building and landscape. The pavilions will be interlinked by translucent glass bridge.
The proposal works with the trees as they are the key component of the design. They offer a distinct character to the site and provide a sense of enclosure. The light filtering through the canopies provides a captivating back drop.
To test the concept of the deconstructed house we printed a 3D model and the pavilions were set within the site. Varying the layout, interesting spaces were created between the rooms and this developed into a final option which responded more to the site boundaries and the trees.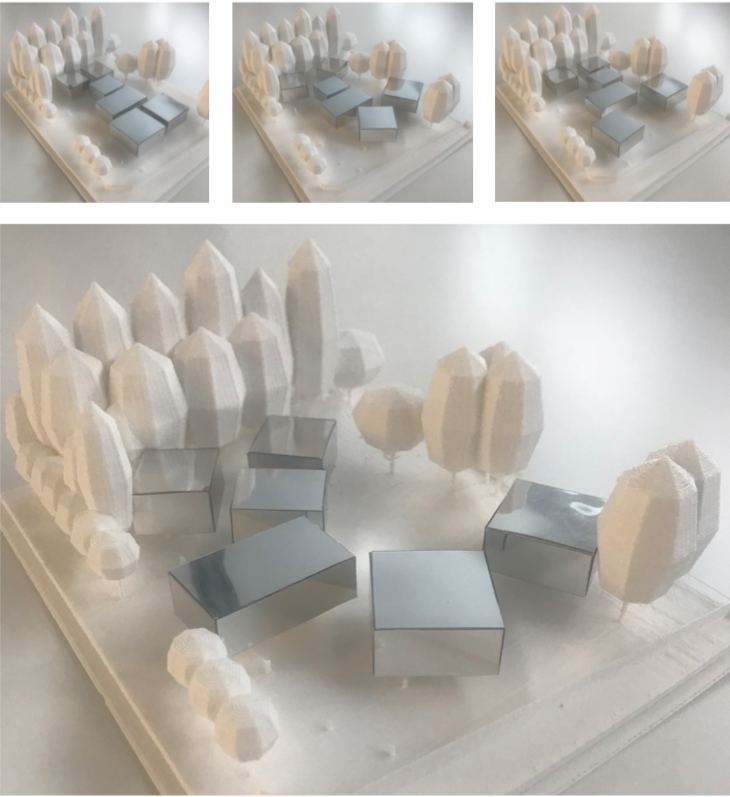 The front door and driveway are located between two fir trees, which frame the entrance pavilion. From the driveway 3 steps lead up to the house, from which there is a utility, WC and day room which focuses on the fir tree, providing an immediate connection to the outside. Once inside the house the glazed walkway leads south to the living spaces and north to the bedroom pavilions.