Jacqui Dodds is a printmaker and artist.
"My practice revolves around memories of places visited, then I retrace, relive images and feelings of these spaces and with these ideas in mind create an essence of the places in print and painting."
For our month of art, Jacqui is using our building simply as a backdrop to display her prints. She has created six A3 screen prints which explore the notion of place, detail and structure using a subtle palette of colour.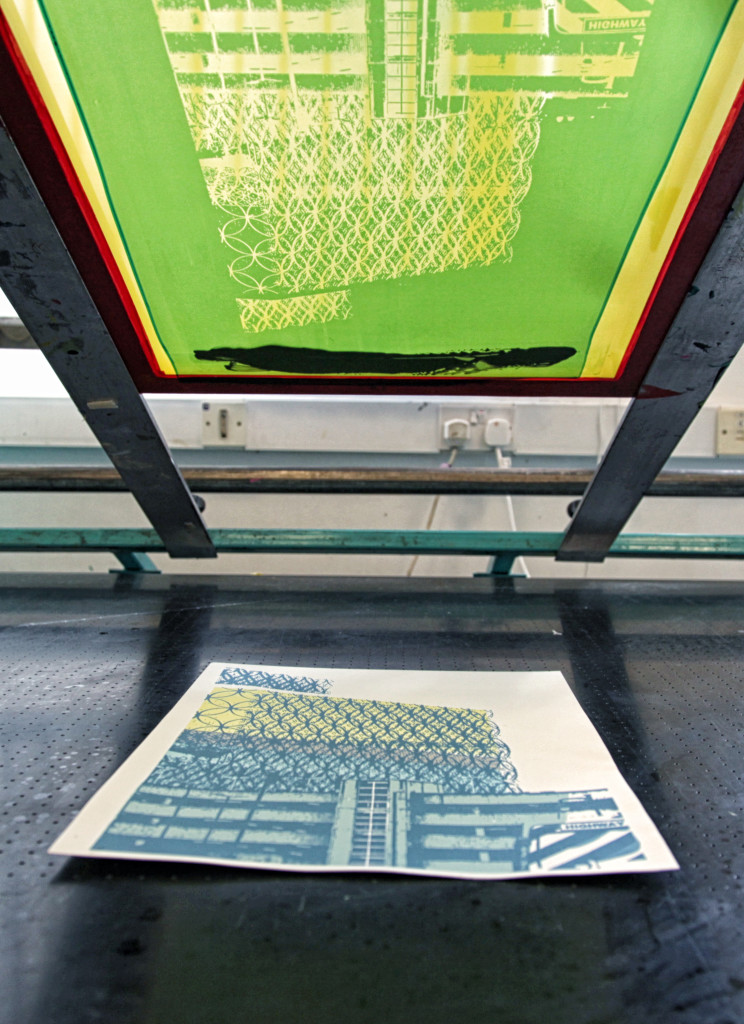 Her overall theme is 'Reveal, Conceal' references the changing landscape around the area that BPN Architects is situated.
"Walking around the surrounding streets I became aware of the obvious building work being carried out and scaffolding in place with the need to wrap and conceal this while working on the sites. These concealed spaces are intriguing along with other parts of buildings that are being revealed in the process of new building or reconstruction."
Amy Lunn visited Jacqui at Birmingham Printmakers to document the production of her screen prints.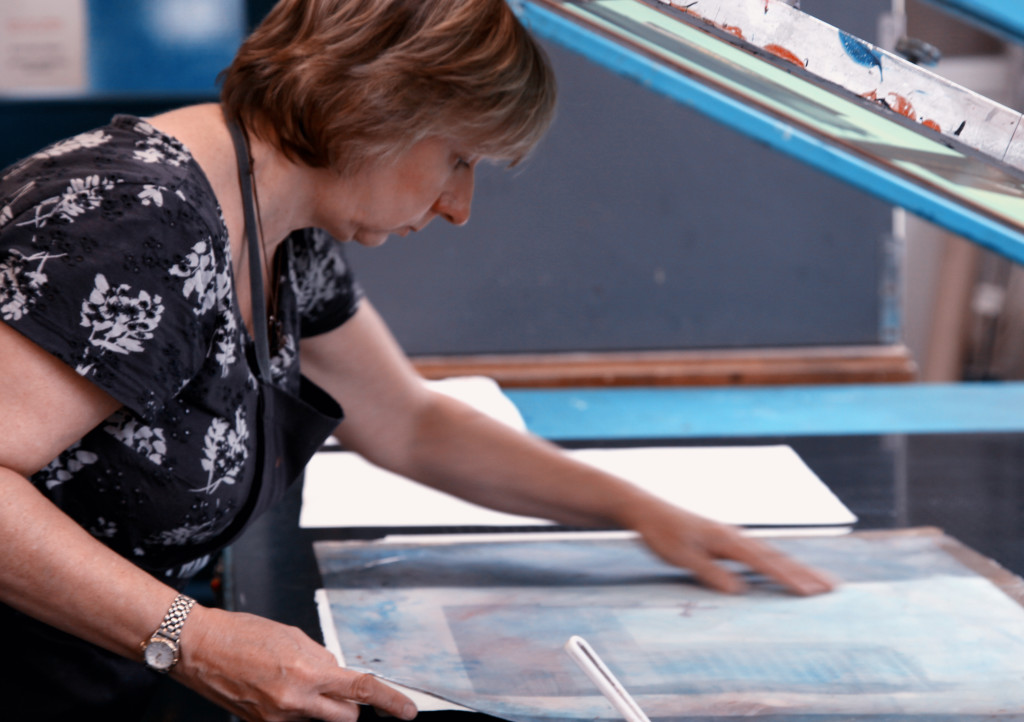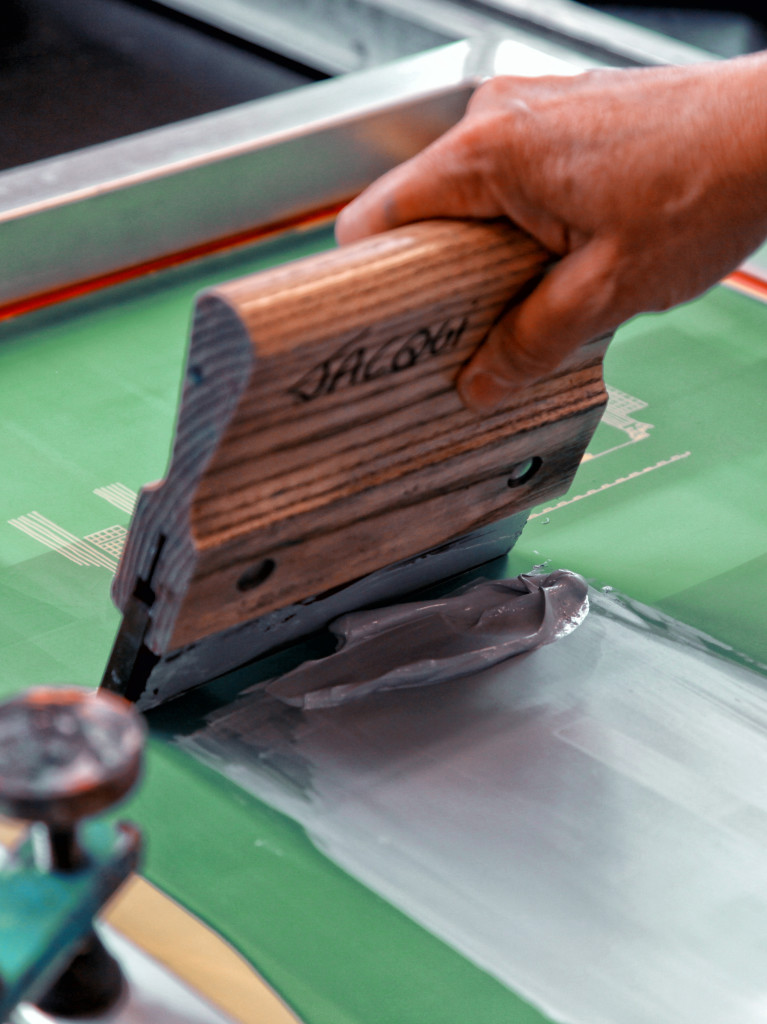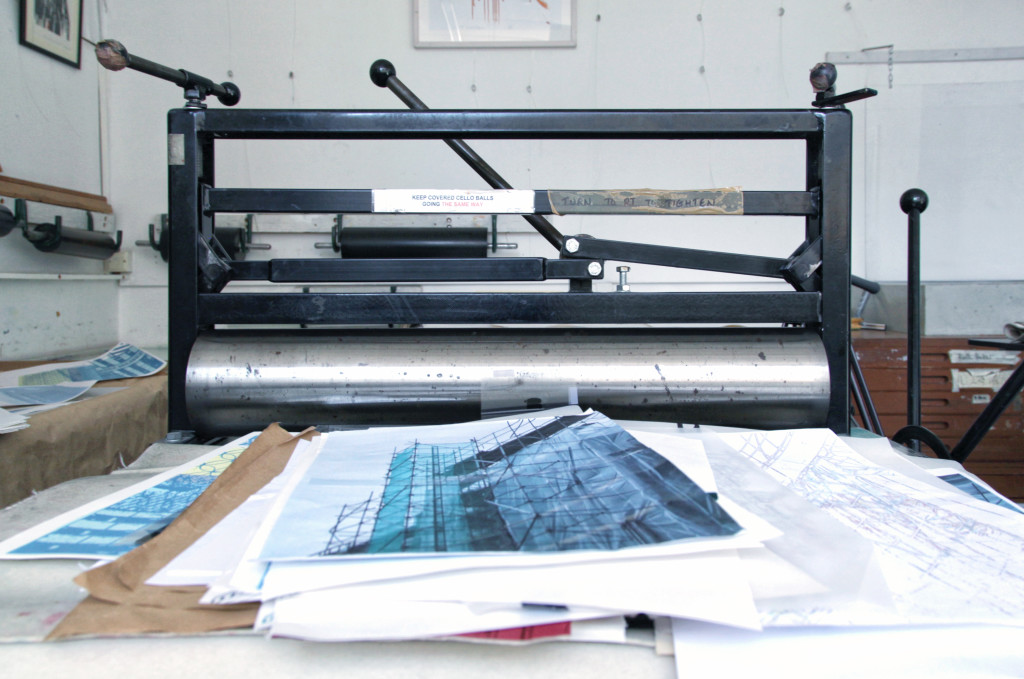 Due to the scale and delicate nature of her prints, Jacqui's work is on display in our meeting room rather than our loading bay. It can be viewed from Monday 19th September until Friday 30th September.
All photos by Amy Lunn.