David Poole is an artist and filmmaker. His video and installation practice focuses on the "cinematic," creating immersive environments in which video pieces can inhabit, rethinking traditional projection methods and reconsidering the cinema screen as a sculptural object.
David's approach to how he would install his work in our loading bay grabbed our attention: "The work needs to be transformative; it has to transform how people see and respond to the proposed space. It needs to spark curiosity; it has to grab the attention of the audience, drawing them into the space and engaging them fully with the artwork, the project and BPN as a business. Finally, the work must… include the audience, reward their interest and welcome them into it."
For his installation here at BPN, David will transform the space from functional to fun. "Loading… Bay" will be a beach environment, and through video and sculptural elements, the piece will reference video games and classic construction toys.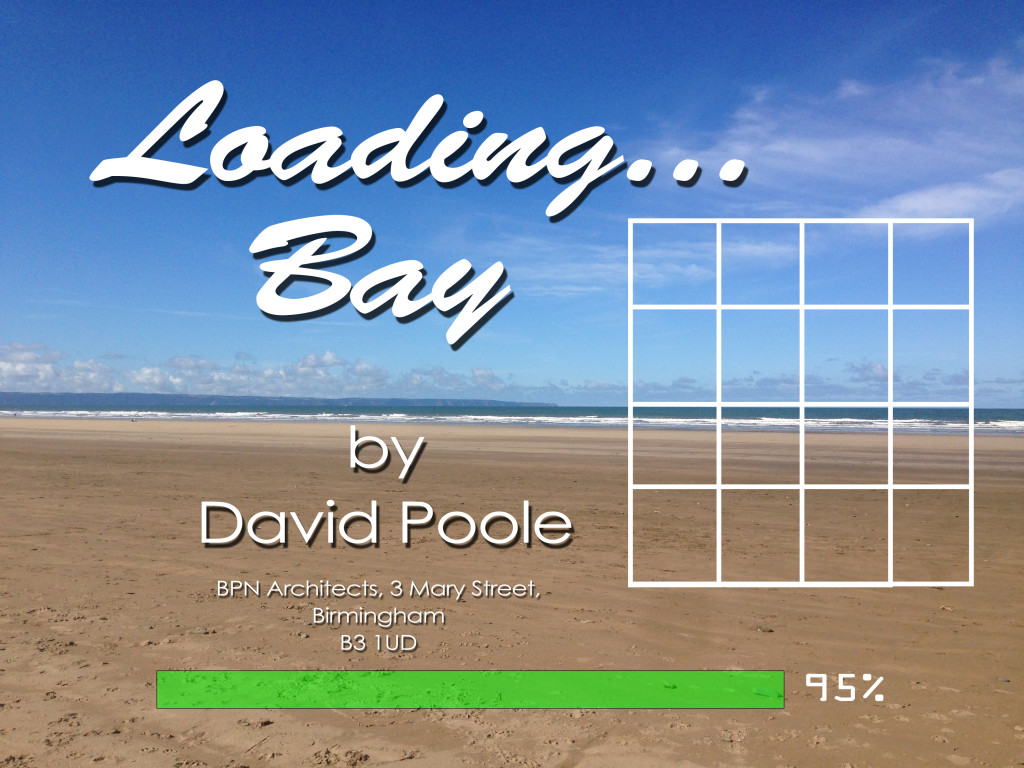 Our first meeting with David was quite exciting as he shared his initial thoughts about responding to our brief. David enjoys working within the limitations of a space, and responds by playfully questioning 'place' by creating immersive environments for the viewer. He expressed a desire to create a virtual space using 3d animation software. He worked through a few different ideas, including taking a reference from nearby buildings. He found himself focussing on the idea of "loading bay" becoming a geographical form, a place, perhaps a beach or a cove.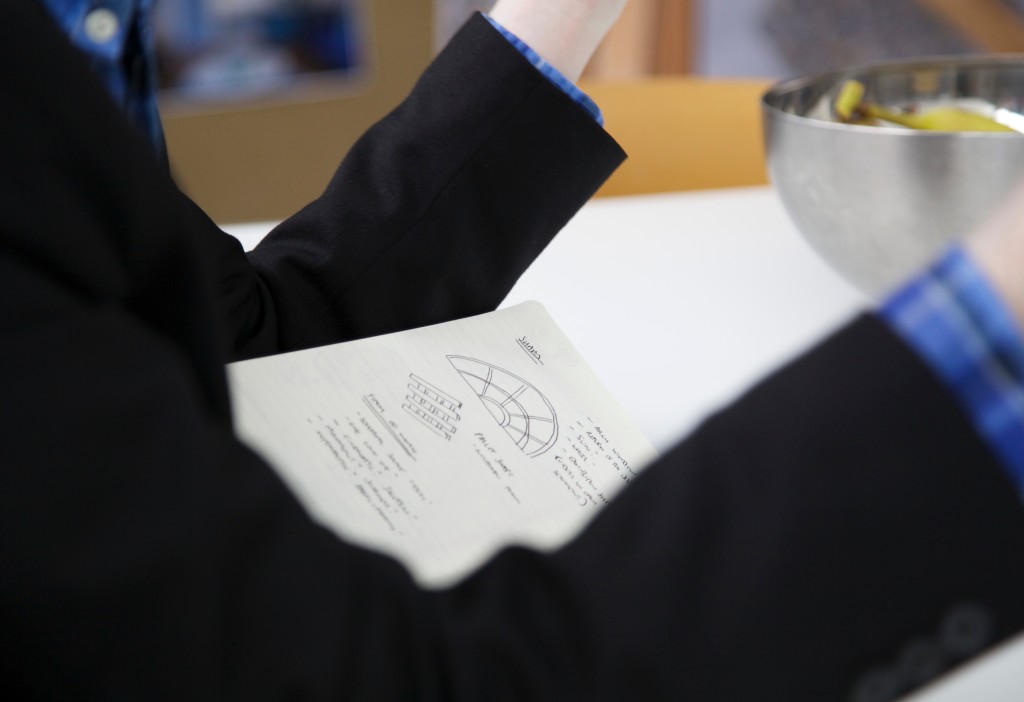 During the run-up to our month of art, the nature of David's work has kept him away from us for much of the development of his installation. The multi-media aspect means that not only does he have to put together a film and soundtrack, but he has to build sculptural pieces and also plan how they will work in the space and alongside the video and sound. There is a lot of physical building involved, (something that architects don't often do, beyond small-scale models!).
Our role with David's installation is a practical one and Jenny Harrison here at BPN has been his main point of contact. She has provided additional information about the practicalities of the space and advised on materials, timings and logistics. Jenny has also sourced the sand for David's beach which has kindly been provided by Ibstock Brick.
Part of the reason we as a practice enjoy working with artists is to remain connected with the aims that we set out at the start of a project. Working with David has been an interesting process for Jenny:
"His primary focus is to engage with the public through his art and be accessible to everyone. Rather than getting overly-concerned with some of the practicalities, David has focused on how the space should feel to visitors and how he wants them to engage with the art. This is a key reason I decided to study architecture, to be able to create spaces that can change a person's perception, and I think it's something that can get lost under the commercial requirements of building. It's been fun working with David, but it's also slightly odd taking such a back seat in the design."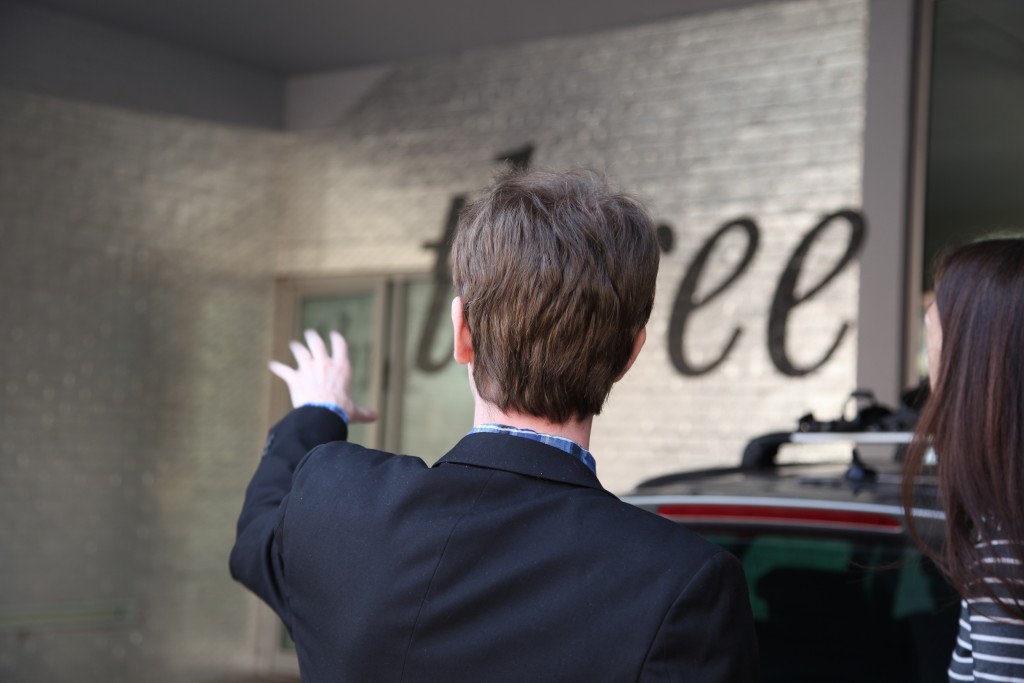 Take a look at his website to find out more about David's work.