During September 2016 we are curating a fast-paced programme of art installations in our loading bay here at Three to celebrate our collaborative working relationship with artists. Taking place over the course of just one month, 4 artists will turn an ordinary space into something extraordinary.
At the front of 3 Mary Street, also known as 'Three', here in Birmingham's Jewellery Quarter, there is a space which we predominantly use as a car park. It's the only entrance into and out of the building. It's a bit gloomy. It lacks identity. It's where our bins are kept. And it's a fairly typical example of buildings in the area: passers-by aren't given many clues about what goes on inside.
But our beloved open-fronted 'loading bay' (which was its original purpose when the building was a silversmith's workshop), has the potential to be a kind of public space.
Starting 5th September 2016, the loading bay will be transformed into a public gallery. It will be an inside/outside space where members of the public as well as visitors to our building, can enjoy the work of 4 very different artists who will examine exactly what the space means to the immediate and wider area and activate it in new and exciting ways.
We're asking: how can art help to change people's perception of an ordinary space and make it more exciting and engaging?
Five artists have been appointed in total, four to install their work, and a fifth artist who has the job of documenting the whole project through film and photography.
Alexi K, Artist, Illustrator and Communicator (Week 1, 5th – 9th Sep)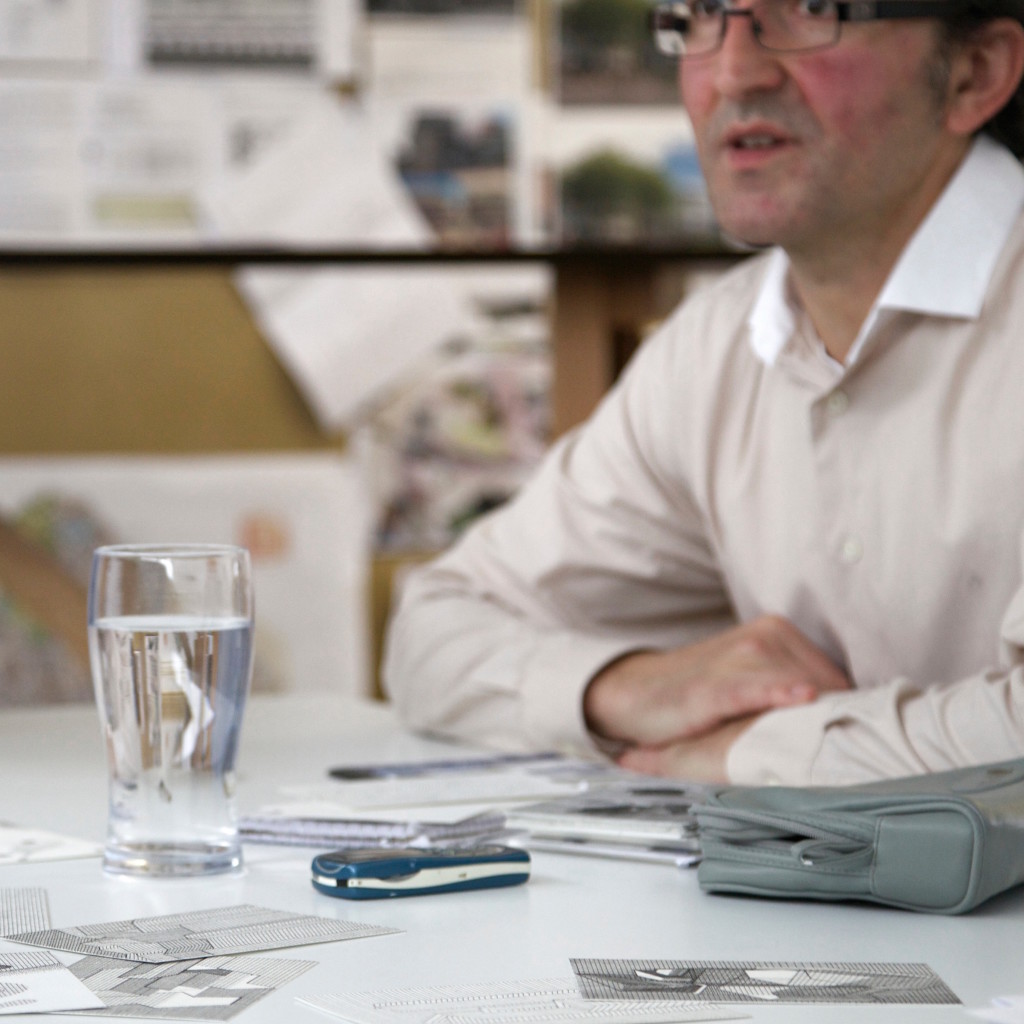 Alexi is based in Birmingham, and works from a studio in Digbeth. He has participated in art shows in Birmingham, London & Tokyo.
"My initial inspiration started with comic-books. From them, I learned to draw, to read, to appreciate art, movies and literature. I progressed to cubism, futurism, Bauhaus and constructivism – all art-forms with a strong sense of balance and design.
"I love architectural drawings. To me, it is often the best art I've ever seen. So I enjoy being around architects to see how they work and come up with concepts. For the loading bay, a line drawing will be expanded, resembling a stylised city-scape with weird, otherworldly dimensions, inspired by a 7am bike ride around New York's Battery Park in July 2013."
David F Poole, Artist and filmmaker (Week 2, 12th – 16th Sep)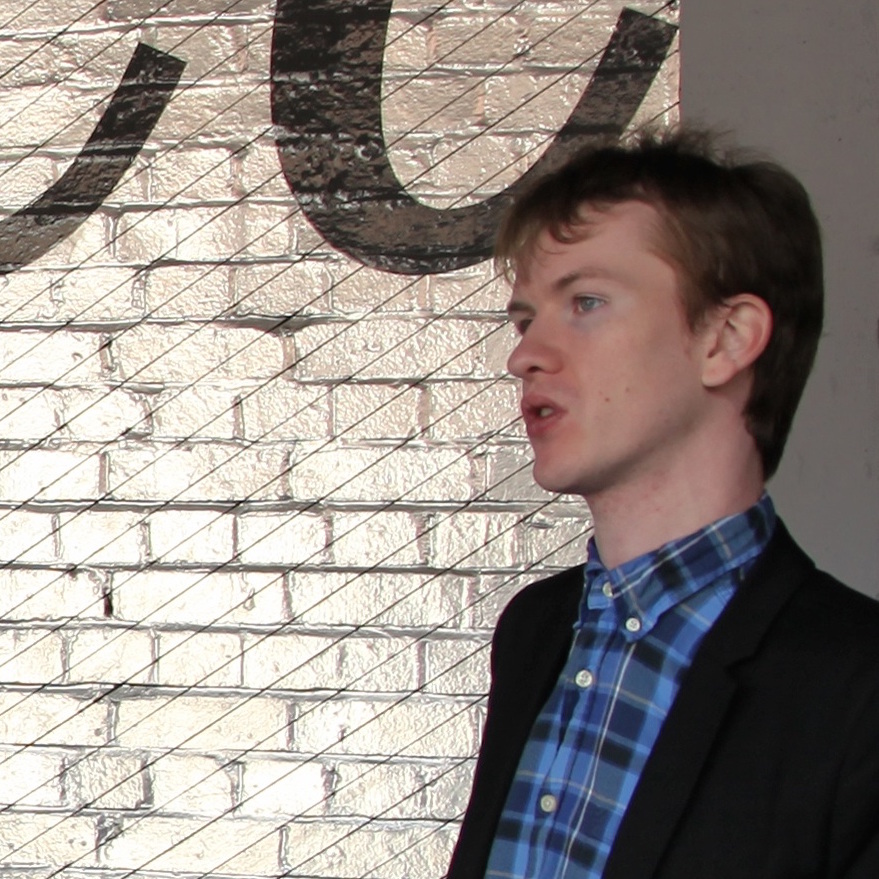 David's video and installation practice reconsiders the cinema screen & traditional cinematic exhibition methods.
"My video and installation practice focuses on the "cinematic," creating immersive environments in which video pieces can inhabit, rethinking traditional projection methods and reconsidering the cinema screen as a sculptural object.
"Working with architects, a different but related creative discipline to art, will be invaluable in providing fresh perspective on my practice and potentially opening up further collaboration opportunities in future. "Loading… Bay" will playfully transform the space from functional to fun. Creating a virtual beach environment through video and sculptural elements, the piece references video games and classic construction toys."
Jacqui Dodds, Artist and printmaker (Week 3, 19th – 23rd Sep)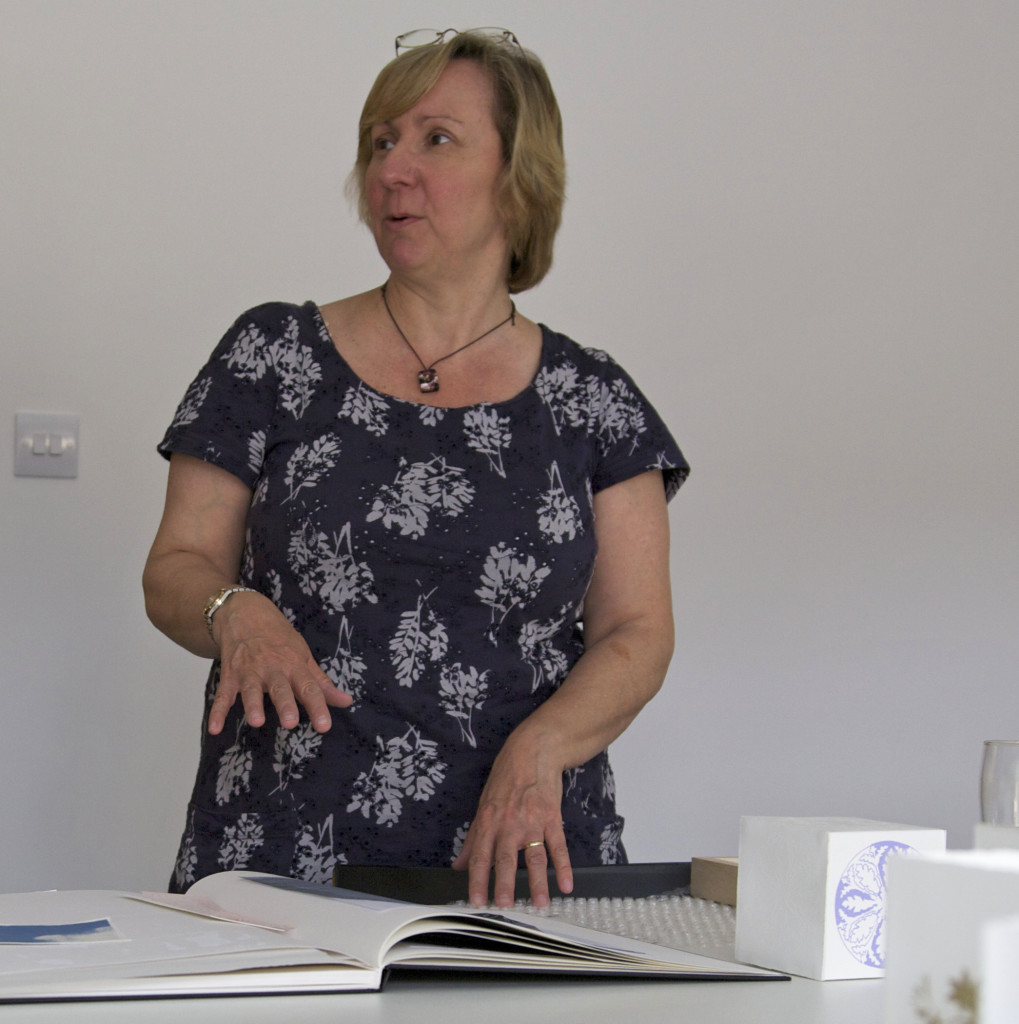 Jacqui's practice revolves around memories of places visited.
"I retrace, relive images and feelings of these spaces and with these ideas in mind create an essence of the places in print and painting. Initially I will research and develop my ideas myself but I'm interested in discussing any structural ideas, materials etc that the architectural team may have used or think may enhance my work.
For BPN's loading bay I'm proposing series of prints themed 'Reveal, Conceal', referencing the changing landscape of building work interspersed with glimpses of iconic buildings around the Jewellery Quarter."
Rich White, Artist & Sculp (Week 4, 26th – 30th Sep)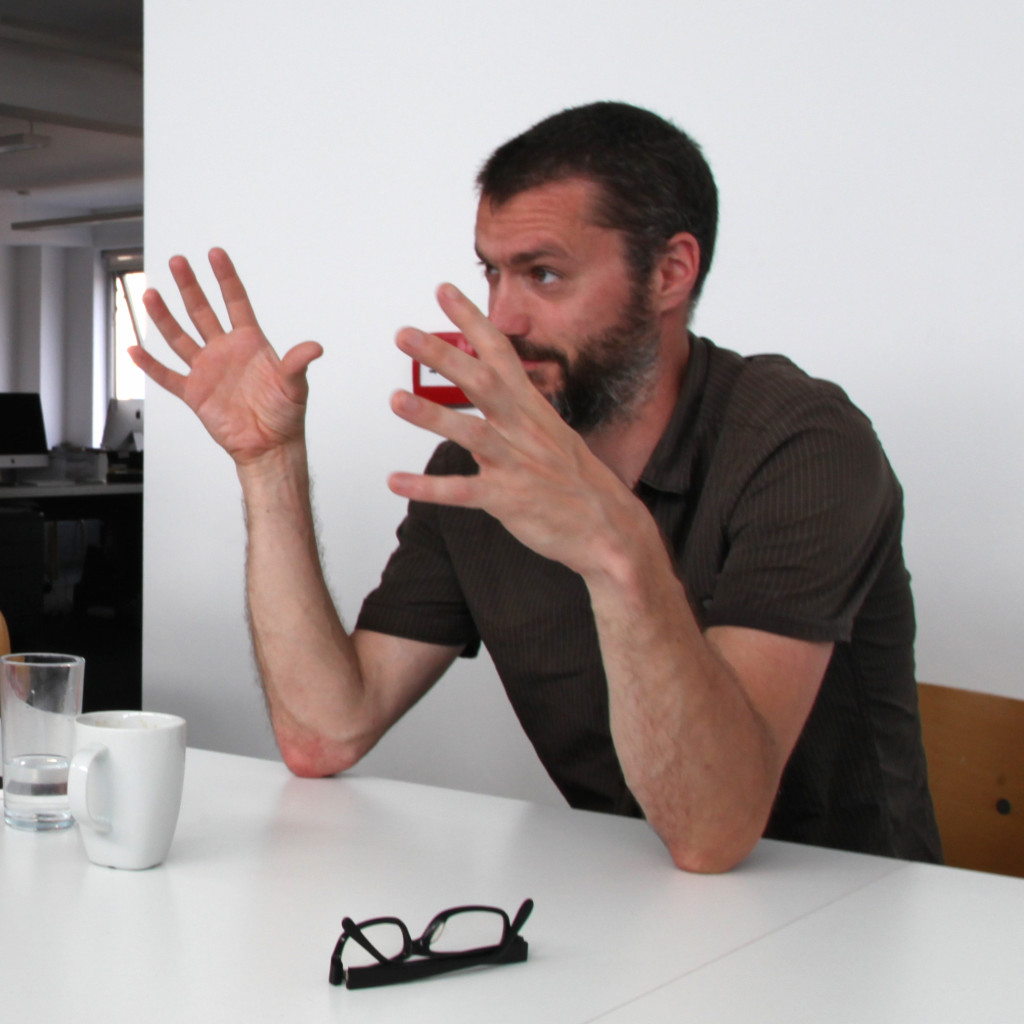 Rich makes installation works about location, sense of place and the relationships that develop between people and their environment. His works are informed by the locality, architecture and the uncovering of stories of identity, memory, place and history.
"Through working with architects I hope to learn more about how buildings are made. This feeds into my work, which is about the spaces we inhabit and create for ourselves. My work in the loading bay is going to be a response to the space based on the thoughts and opinions of BPN staff."
Amy Lunn, Video artist and photographer (throughout project)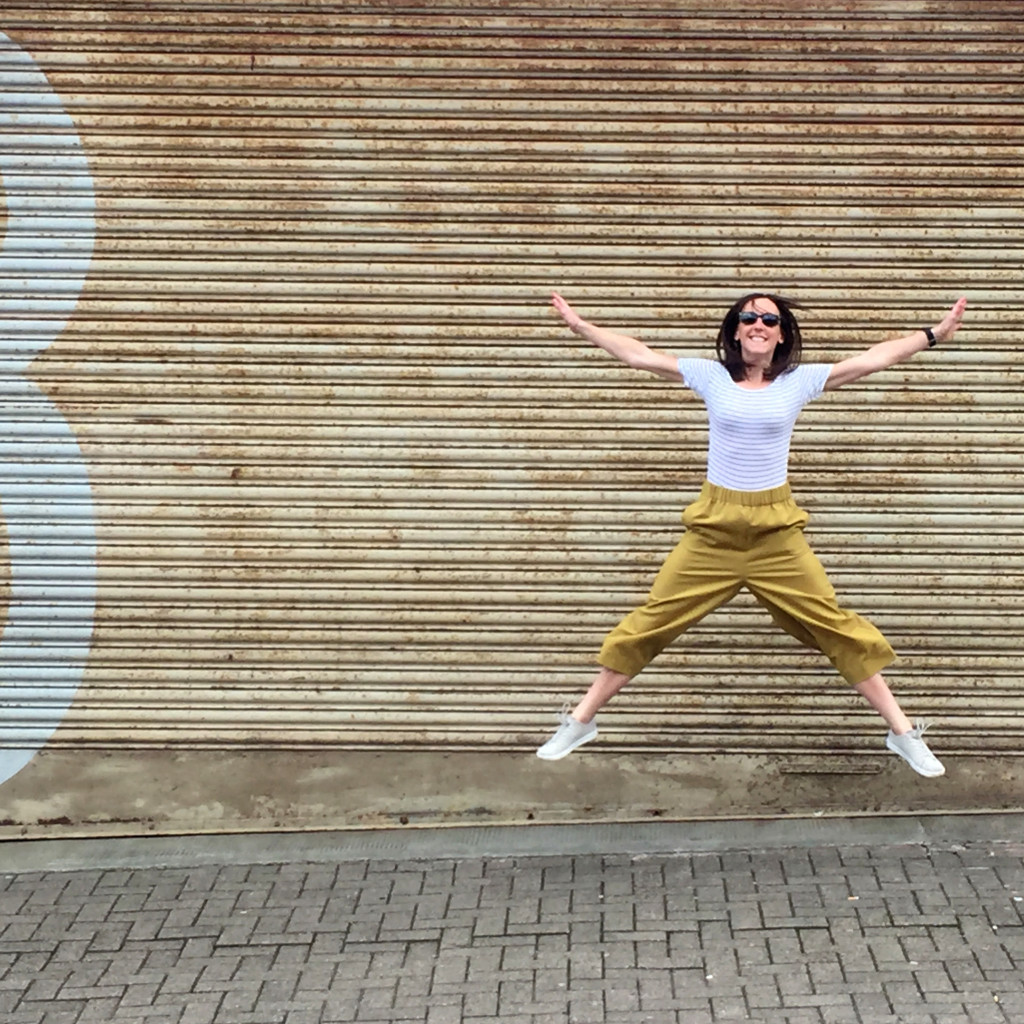 Amy explores the moving image in relation to architectural space. Her works create immersive experiences through the use of a formalist aesthetic. These highly structured compositions are combined with a subtext of social and psychological narrative. Amy is producing documentation throughout the project whereby she will be getting to know both the artists and architects and exploring their collaborative and creative approaches.
"My interest in the built environment and the desire to collaborate with architects led me to BPN. I love the open-minded, inclusive and friendly approach of the practice."
This exhibition will run from 5th – 30th September, will be free of charge, and is open to the general public during office hours (9am – 5:30pm). No appointments necessary, just turn up and take a look.
A series of posts here on our blog in the run up to the opening of the exhibition will profile each artist in more detail.
[All photos by Amy Lunn]