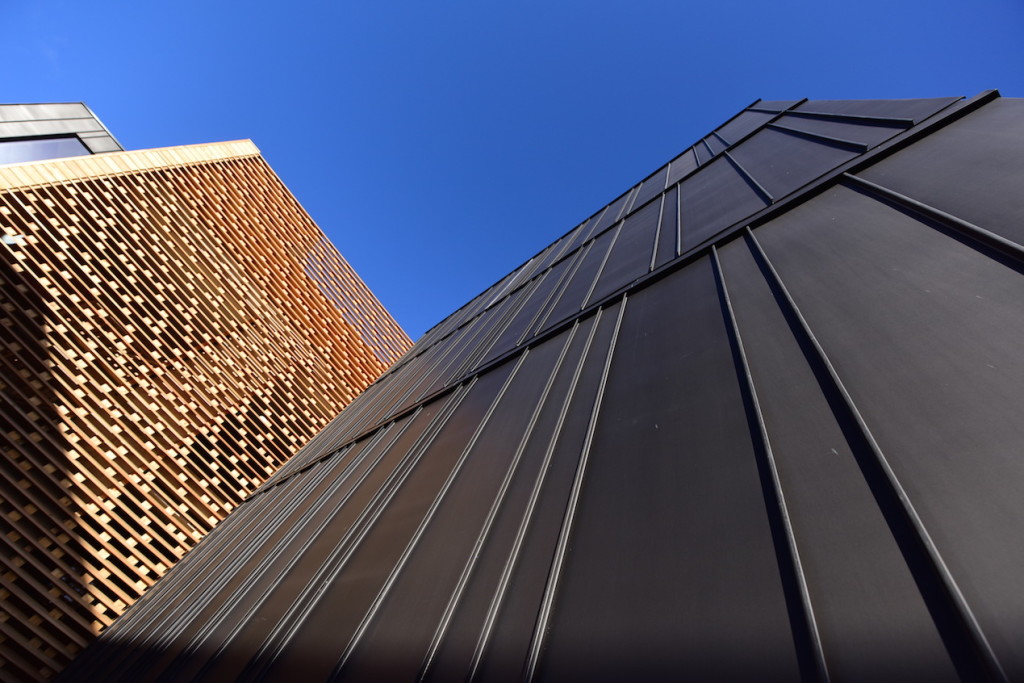 The School Yard phase 2 in Harborne, has been shortlisted for 2 high profile awards. This new-build residential development within the grounds of a grade II listed former school building and yard in Harborne, Birmingham was completed at the end of 2015, and has been shortlisted for both RIBA and RICS awards. You can read all about the scheme in our work section. Director Richard Newman said :
"Making the shortlist is great news –  it's nice that the imagination and dedication of our talented team at BPN has been recognised in this way."
The RIBA Awards have become the "benchmark in identifying the best new Architecture in the West Midlands" and have been running continually since 1966. In its 50th year, just 8 schemes have been shortlisted in the West Midlands region which covers Herefordshire, Worcestershire, Warwickshire, Staffordshire and Shropshire as well as the metropolitan boroughs. All shortlisted buildings will be assessed by a regional jury and the winners will be announced on 28 April 2016.
Jonathan Hines, Chairman of the Judging Panel commented:
"The jury was impressed by the overall standard of quality of the buildings submitted this year. The range of buildings, from residential projects to a major infrastructure scheme, was quite striking and made our job a challenging one. Congratulations to all who have been shortlisted and we look forward to announcing the winners in April."
We also learned in February that the scheme has reached the shortlist for in the category for residential projects in the 2016 RICS Awards which aim to "showcase the most innovative initiatives in land, property, construction and the environment". Results for the RICS awards will be announced at the awards event in May.