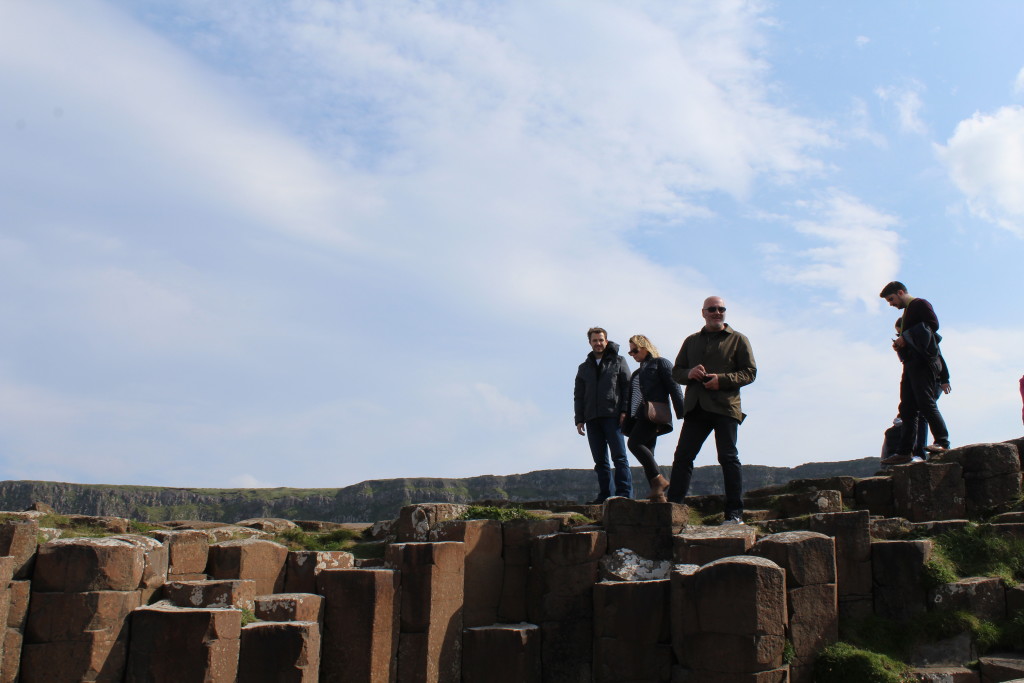 Mid-September and it was time for another of BPN's tours. This year we decided on Northern Ireland and made Belfast our home for an all too brief 48 hours. A city made famous for its troubled past, and more recently known as the main filming location for Game of Thrones (yes, really).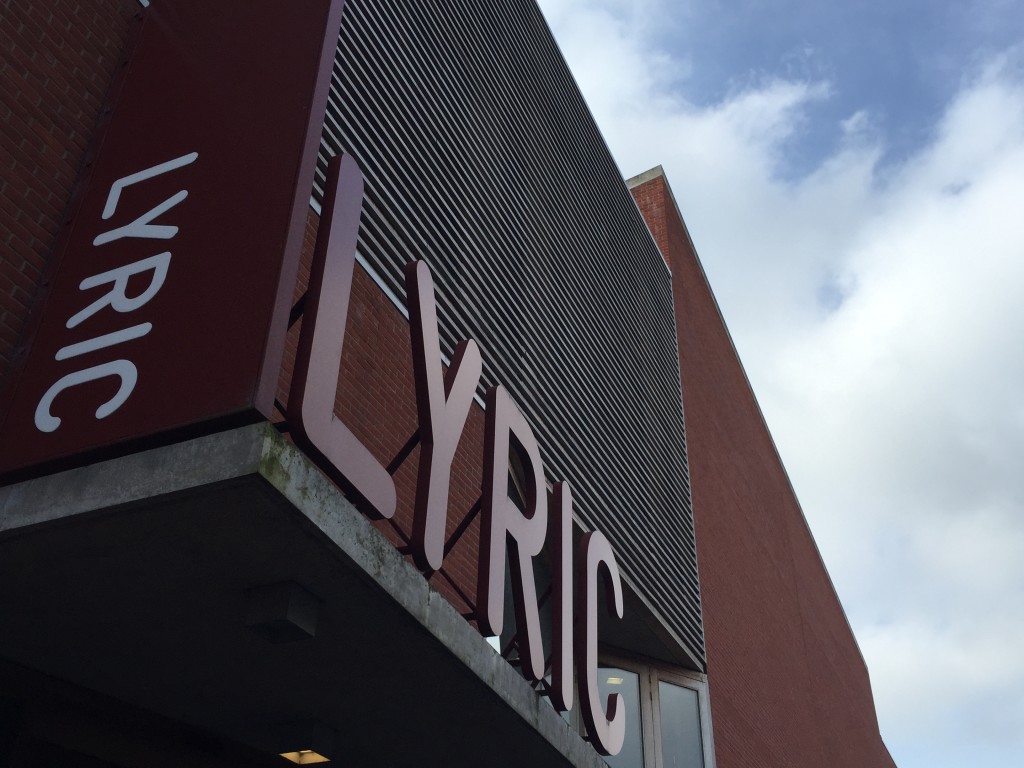 The trip included visits to The Lyric Theatre by O'Donnell and Tuomey Architects, The MAC Gallery (below) by Hackett Hall McKnight Architects, Titanic Belfast by Civic Arts and Todd Architects, the famous Samson & Goliath cranes and of course, the Giant's Causeway including a look around the Causeway visitor centre by Heneghan Peng.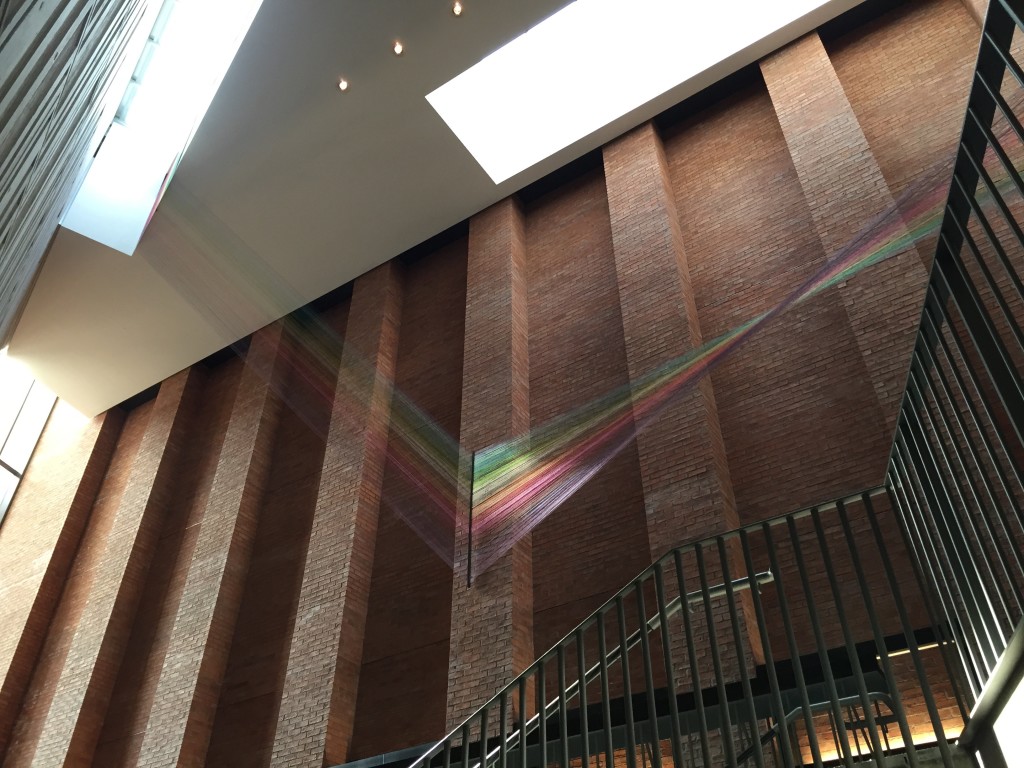 We've picked the brains of those who went along to find out what the highlights of the trip were. Remember, getting a sensible answer from anyone at BPN is unusual so don't expect to finish reading this post feeling enlightened and educated.
For Larry, a personal highlight was seeing his fellow director Richard smiling whilst paying for something.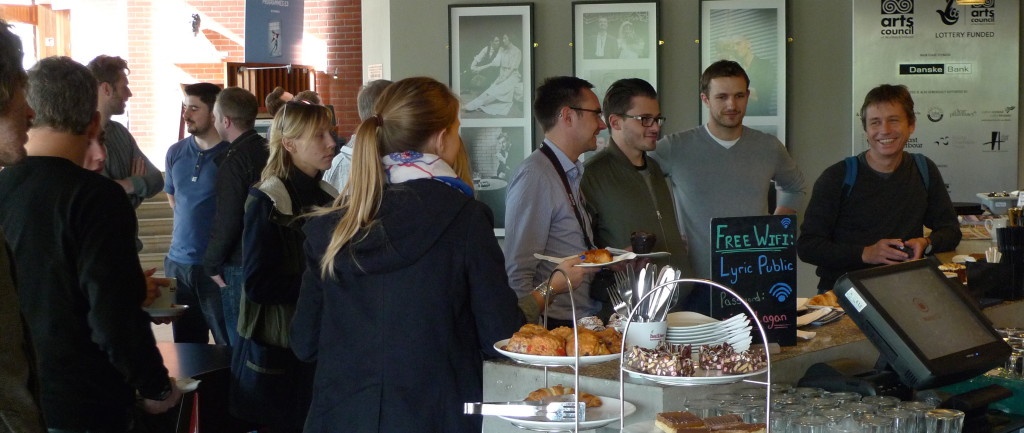 Richard's highlight, on the other hand, was helping the staff perfect their Northern Irish accents. Whilst that sounds like an odd way to spend an evening, Katie reliably informs me that this was one of the lasting memories of the trip which brings a smile to her face.
Some serious answers now. Carrie's highlight was the breathtaking Giant's Causeway. Carrie also enjoyed knocking out some Titanic songs with Katie every now and again. 'In fact…', she says, 'I think everybody enjoyed that'.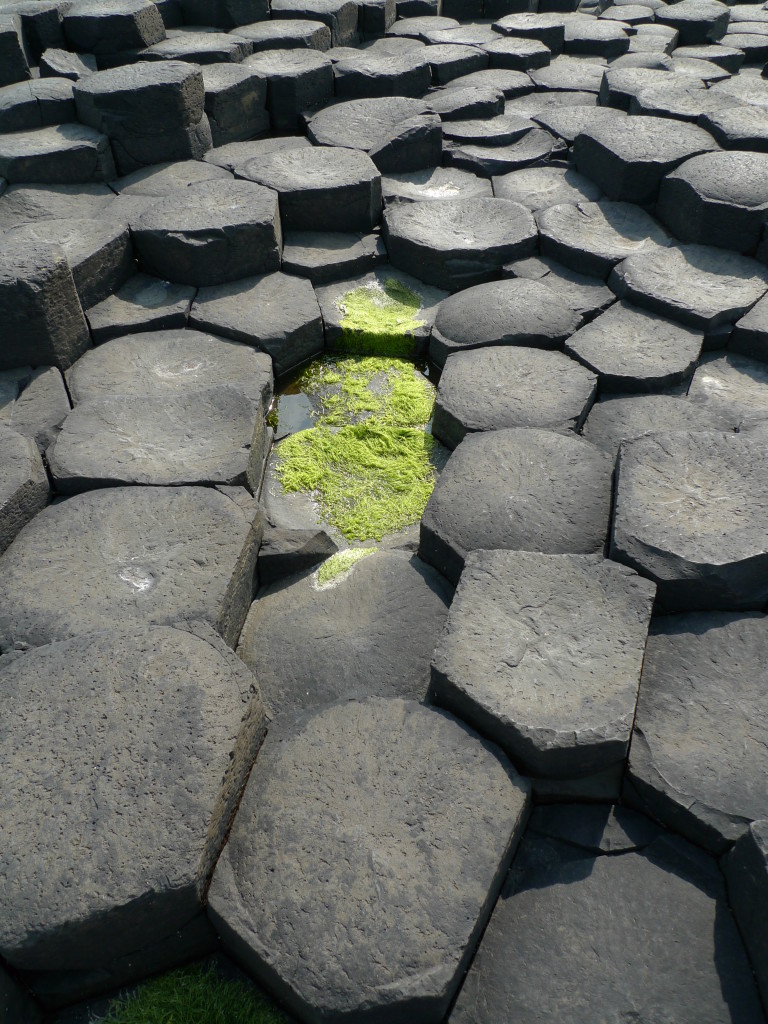 Katie, Dean and Rob all highlighted the trip to the Giant's Causeway too. Rob was particularly awestruck by the coastline and Katie enjoyed trying to spot a camel shaped rock with Richard…'in the wind and sunshine, with a big scarf wrapped round my neck and a buzzing microphone in my ear from which the little red haired tour guide lady was asking "Do you not believe me?" after telling another story about the giant Finn McCool.'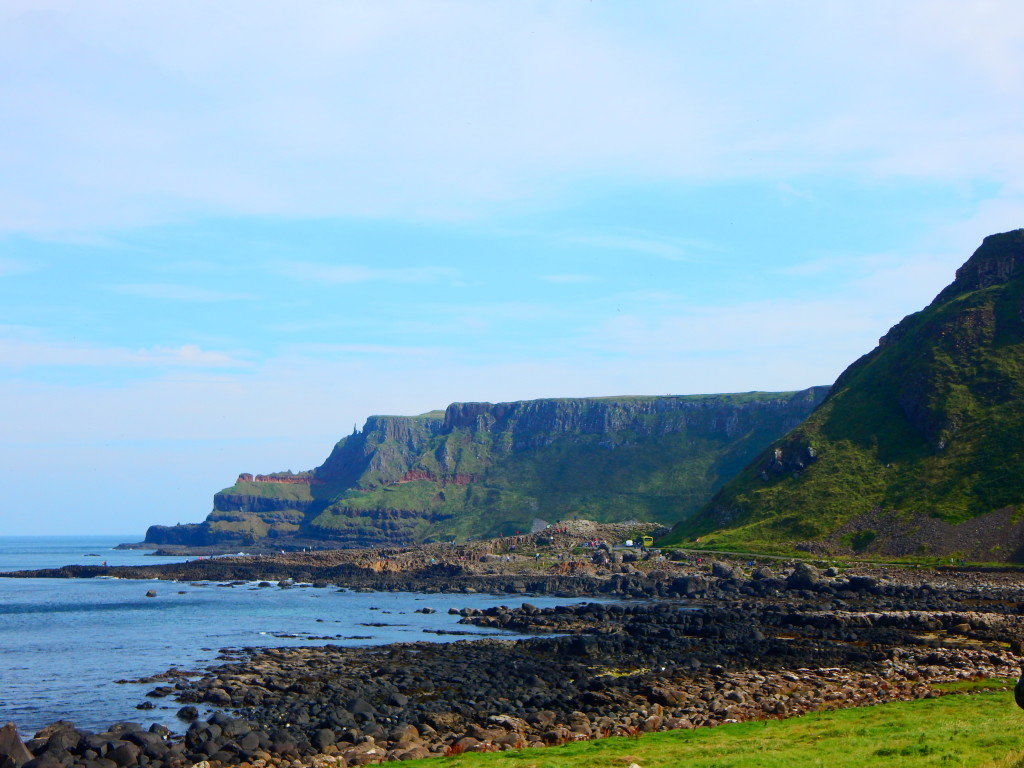 A highlight for Ben, Gavin and Russell M was the Irish dance-off that they stumbled across as they left the pub for the evening. 'There were three Irish fellas playing a fiddle, guitar and drum', says Ben, '…with people spilling out of the local pubs onto the cobbled streets, large painted mural behind and everyone in the street singing and dancing… except for us.'
The city of Belfast itself impressed everyone. Dean was pleasantly surprised that Northern Ireland has, for the most part, recovered from its Troubles. Evidence of three decades of unrest is all but gone apart from murals adorning some buildings. The striking graffiti and art on the sides of buildings and houses caught Ellis's attention: 'Some of it was just for show, some had religious or political meaning… I felt it lifted certain (more gritty) areas, and gave the city something quite unique to anything I'd experienced previously.'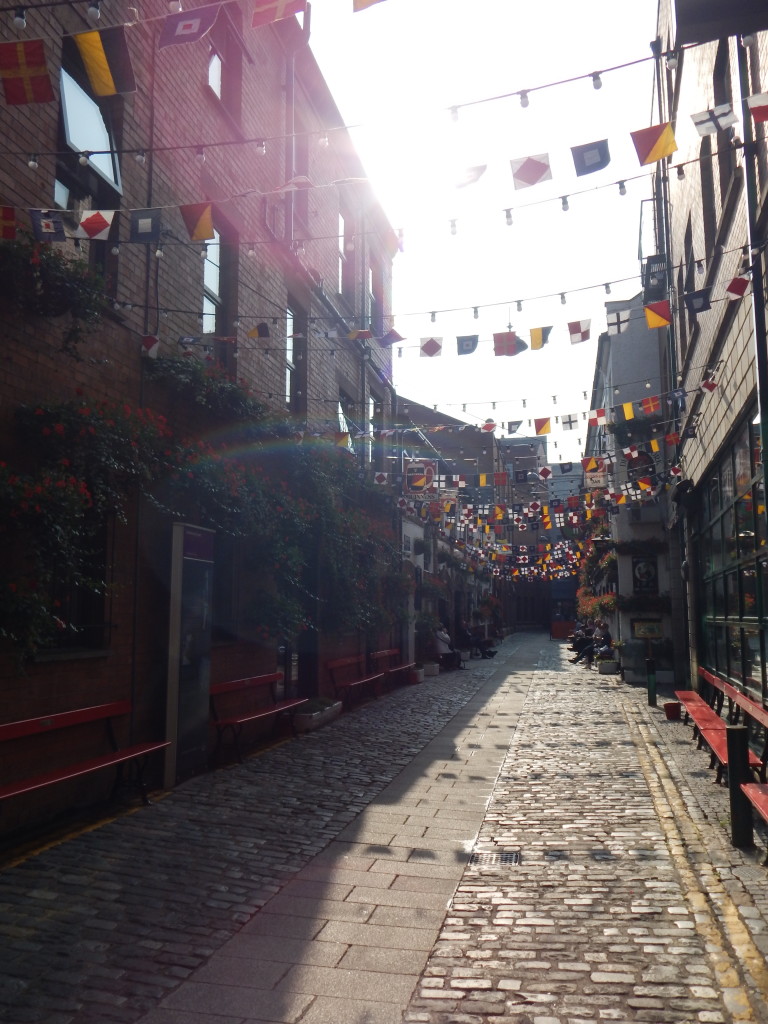 There was so much to see and do and for David, little unique findings along the way provided plenty of opportunities to absorb the culture and feel of the city. Phill was struck by the overall quality of the buildings in Belfast  '…the care shown in construction, real craftsmen, there was no need for the mastic man here!' he said.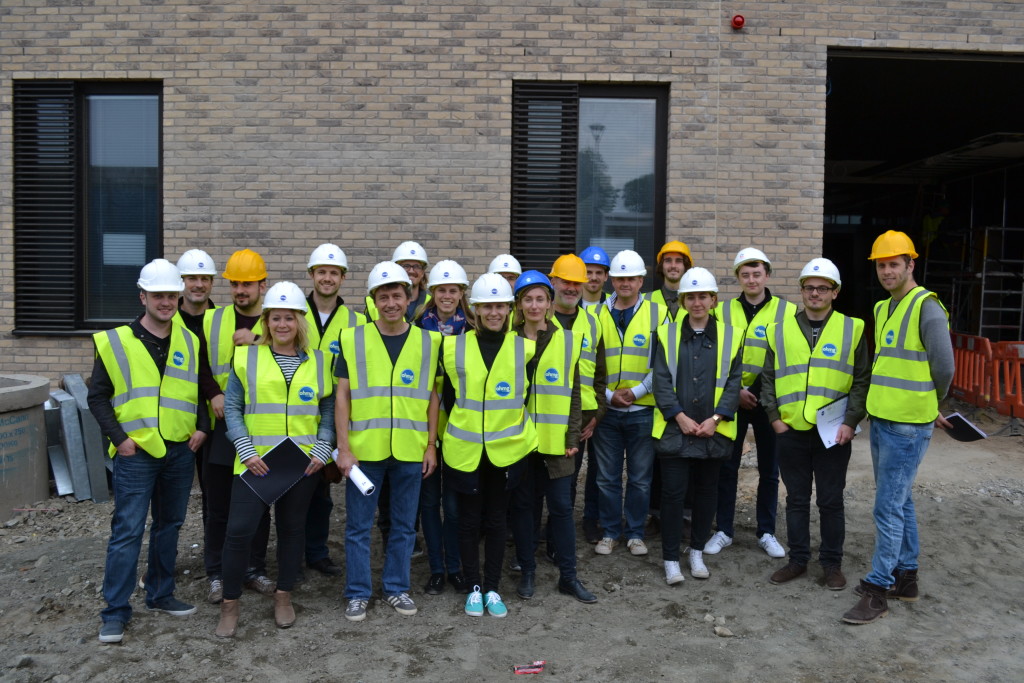 No BPN Tour would be complete without an actual site visit, and thanks to contractors O'Hare & McGovern Ltd, we were given a tour of the (almost complete) Ballymena Health Centre by Gareth Hoskins Architects.
Whilst this was a trip to learn about architecture, design, place, and culture, the overriding benefit is to bring the whole team together in an environment beyond the 4 walls of the office. For Aurelija, spending time together was the leading highlight… 'the trip helped to lift the spirit of the team'. Similarly Joelle enjoyed the opportunity to talk about buildings for 48 hours. 'I always think that most of my family and friends get bored when I keep on talking about the use of shapes, light and materials in a design. It was great to go away as an office and look at and talk about some great designs… whilst eating cake'.
It always comes back to cake.
Finally, it remains to be seen whether anyone did indeed enjoy Carrie and Katie's Titanic warbling as, oddly enough, not one person mentioned it as a highlight. Funny that.