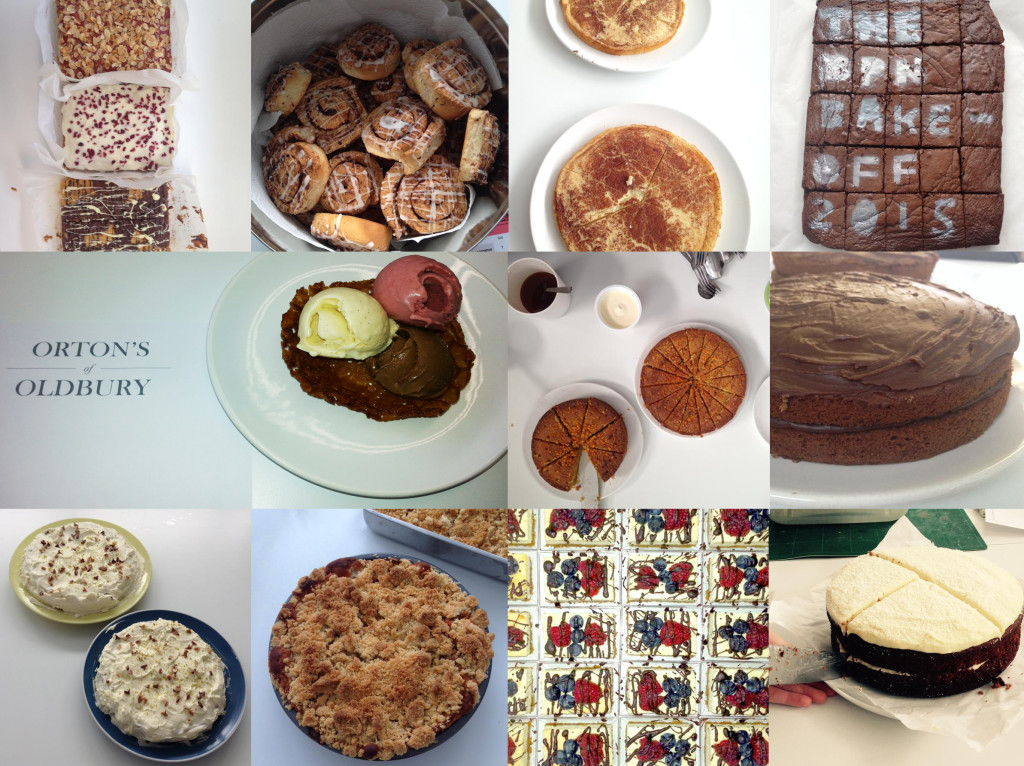 The biggest and most exciting news story of the year is here…. The results of the BPN Bake Off competition have been announced and it comes as no surprise that Gavin Orton took the top spot. What may come as a surprise, however, is that his entry wasn't a cake, it was ice cream. Presented in spectacular style, Orton's of Oldbury opened for one day only and offered 3 flavours: Bourbon Vanilla; Strawberry, Blackberry & Balsamic; and Chocolate & Rosemary. The ice cream was served in homemade brandy snap baskets. Some members of staff (who shall remain nameless) questioned whether ice cream should qualify for a baking competition, but quite honestly we don't care – it was flippin' delicious.
Bake Off entries were judged using an overly complicated marking system which required consumers (cake eaters? judges?) to award points for texture, flavour and appearance. There were 3 clear winners in these individual categories:
Texture: Russell M's Chocolate celebration cake (Russ – could you let your mum know?)
Flavour: Jurga's carrot cake
Appearance: Aurelija's (breathtakingly beautiful) individual cheesecakes
Whilst it's lovely to bring the office together for a bit of light-hearted competition, with the bonus of getting to eat quite a lot of cake, let's not forget that the whole point of the competition was to raise money for a local charity. So this year, we're donating the money raised to our local Trussell Trust foodbank in central Birmingham.