It's a bit belated (they've already been here long enough to know who has sugar in their tea, and to hear the same old jokes being repeated at least 3 times) but it's about time we formally introduced our latest members of the crew here at BPN.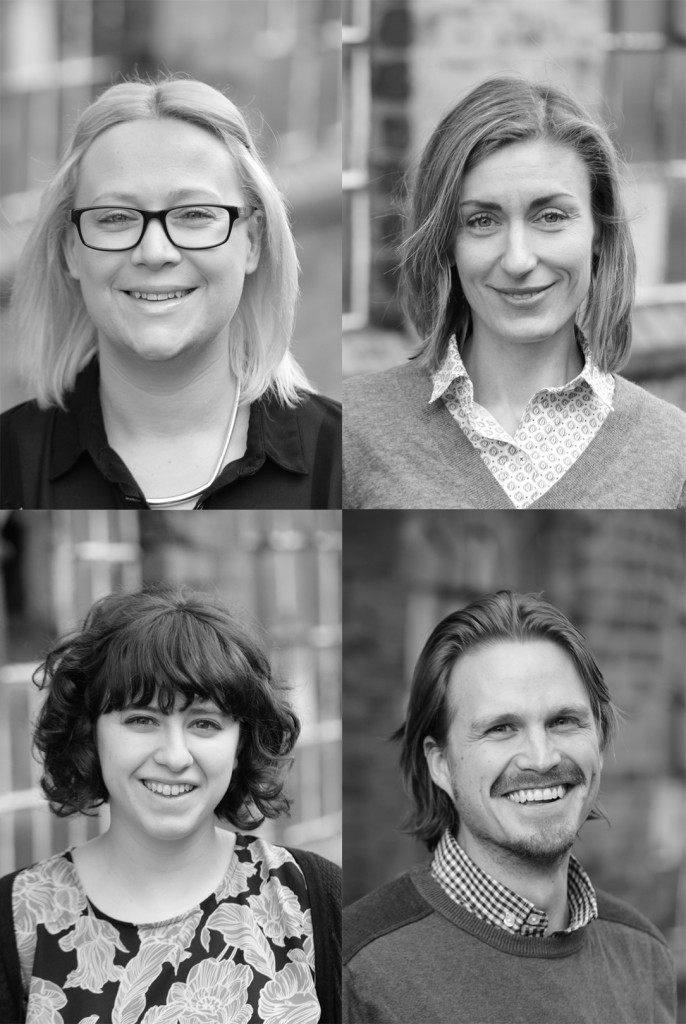 Carrie Brown (top left) is our new Office Manager so if you call the office, she'll probably answer the phone. She'll be looking after the office with her wealth of skills and organisational experience having spent a few years working as an administrator on a cruise ship. Joining the technical team are Jurgita Renken (top right), Roisin Hanlon (bottom left) and Mark Rousseau (bottom right). Each is an architect-in-training: Jurgita is originally from Lithuania and completed her degree at Nottingham, Roisin is with us for the summer and is heading back to Uni in September to continue her studies, and Mark will be completing his Part 2 (Masters) at BCU, through day release, in a matter of months.
You can see a full profile of our newest recruits on our Team page. You might also notice a familiar face over there too – Lorna Parsons is back in the office a couple of times a week to help out with Marketing and Practice Management. We're continuing to expand the team – if you'd like to join us, we'd love to hear from you. So drop us a line.