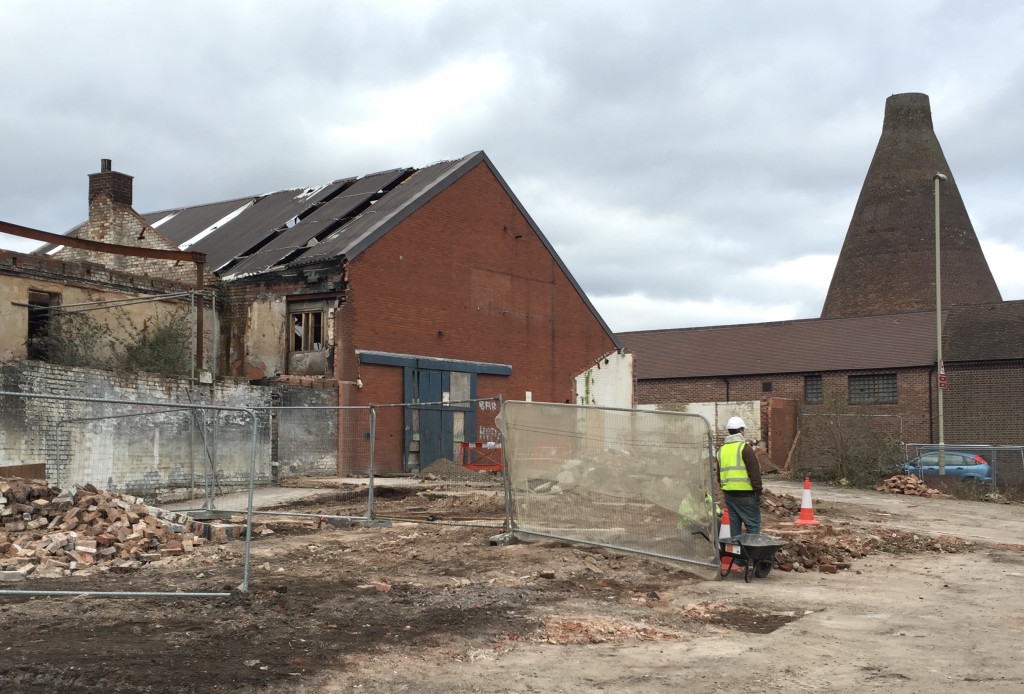 It's been a few years in the pipeline (almost a decade!), but phase 1 of the new Museum of Glass at Wordsley is now under construction. We took these photos yesterday which show the foundations of the original brick Cone which stood on the site.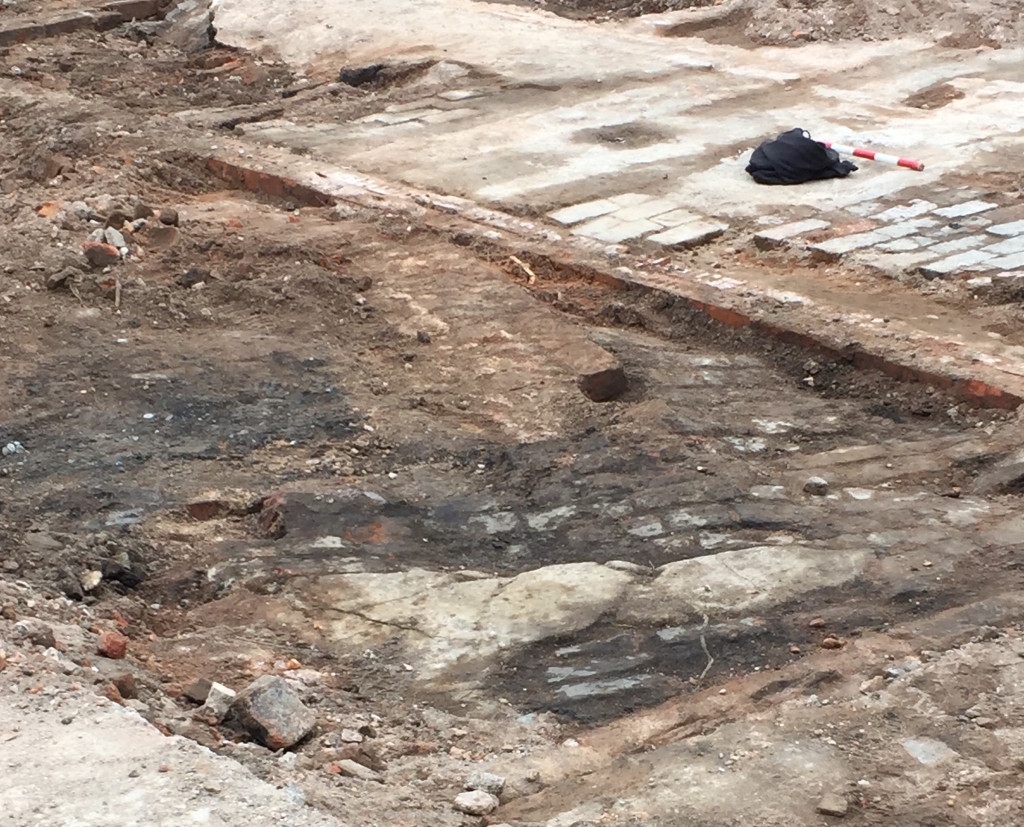 Whilst we knew that a cone had once stood on this part of the site, much like the Red House Glass Cone located opposite this site, it hadn't been possible to establish its precise whereabouts until now. You can just make out the curve of the cone in the centre of the picture above.
Construction work on site is being carried out by Croft Building & Conservation Ltd, who are specialists in historic building repairs.