Ed Vaizey, Minister for Culture, Communications and Creative Industries, had a tour of the Tecton structures Dudley Zoo last week. We've been working with the zoo to restore 4 of the 12 listed structures to their former modernist beauty. The story was reported by Stourbridge News, and picked up by Building Design.
Ed, whose remit also includes Architecture, really liked the Tecton buildings. He liked them very much indeed…
"They are simply wonderful structures, I love them. When you consider that Dudley Zoo's Tectons were constructed in the 1930s they are so imaginative, with their deep curves and sweeping shapes, they are beautiful, and what an incredible project to restore them to their original state."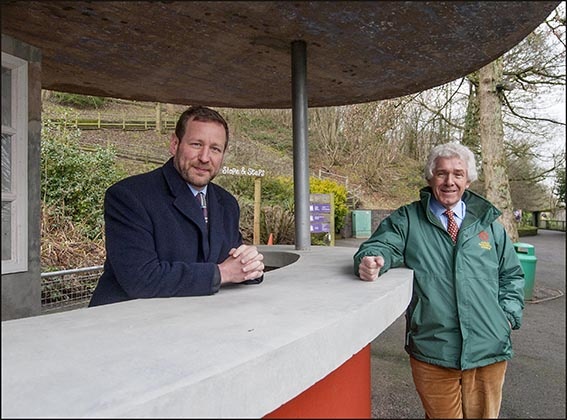 (image: Building Design)
Read the full article on Stourbridge News and BD.