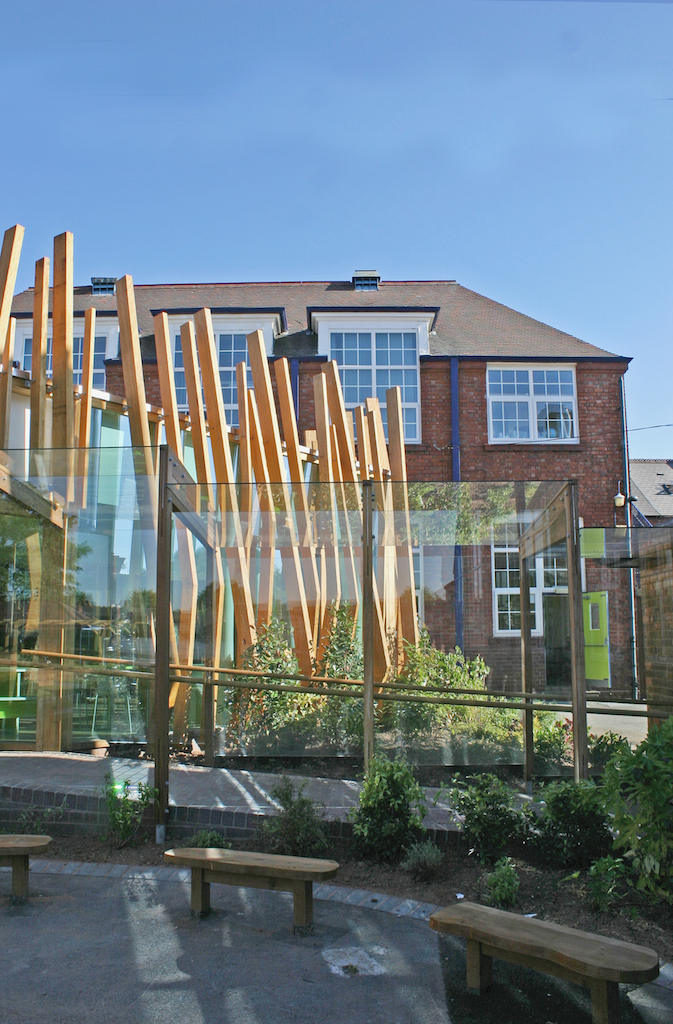 Rookery School Nest Completes
We have just completed an unusual new 'birds nest' dining room and glazed walkway within a Grade II Listed Victorian School.
Rookery School, in Handsworth, Birmingham, is spread across three Grade II Listed buildings. The conceptual idea for the new building evolved from an analysis of the schools name, surrounding area and the ethos of the newly formed Academy. From the analysis, the idea of a birds nest evolved, which is a timber and glass structure that is overlaid with large 'twig' like sections of timber which symbolises nature and nuture. The lightweight and transparent structure of the 'nest' is not only a counter point to the heavy brickwork of the existing buildings but also symbolises the aspirations of the Academy moving forward.
The birds nest sits at the heart of the school and acts as a link between all 3 buildings. The birds nest is linked back to the buildings via elegant timber and glass ramped walkways, which are deliberately stripped back to allow the birds nest to become the focal structure and provide a visual separation between the existing listed buildings.
The building was granted full planning and listed building consent in April 2012 and completed in July 2013.